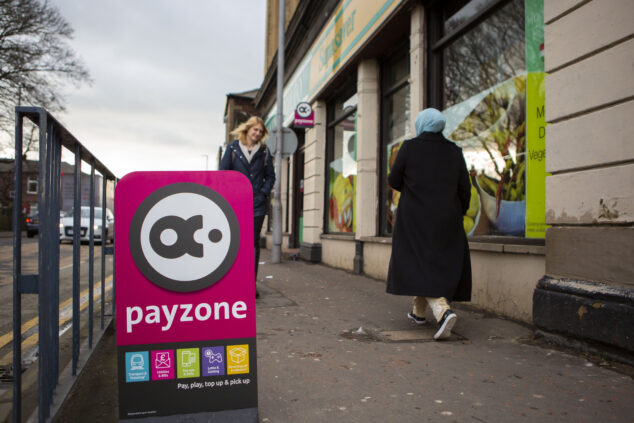 Payzone retailers are to be split into three tiers and given access to Post Office services, as part of a new five year plan.
At a meeting with subpostmasters on 27 April, Post Office chief executive Nick Read revealed there would be six tiers of Post Office services, three of which provided by Payzone retailers.
The changes, subject to trials, would see Payzone retailers given access to Post Office Royal Mail pick up and drop off (PUDO) parcel services, bill payments, foreign exchange and even banking services.
Sources at the meeting told RN the plans would help with Read's plans to expand the size of the Post Office network.
The lowest tier would see Payzone sites providing their existing services. The second tier 'Payzone Express' would see sites providing parcel PUDO and some mails services. The third Payzone tier 'Basics' would include all of the above as well as basic foreign currency exchange and banking services.
Tier four was described as a 'simplified' Post Office known as essentials, essentially similar to tier three but Post Office branded. Tier five – Post Office Plus, would be similar to the current Post Office Local offering while the highest tier, tier six would be similar to the current Mains Post Office model.
The changes will be powered by new cloud-based systems, thought to replace the scandal-hit Horizon system. This will include greater use of portable devices to facilitate aspects like the rollout of Post Office services in Payzone stores.
While no dates have been announced, retail director Amanda Jones said expanding the network through the new formats was the 'first priority' for 2021. The Post Office revealed the new Payzone formats are likely to be applied in urban areas where the Post Office has 'fallen behind the competition' such as UPS, DPD and CollectPlus in parcel PUDO.
Speaking to retailers, Read promises: "New branches will be located in strategic sites that don't encroach on your business, but rather win new business." However, current PO franchisees were still concerned. One told betterRetaiing: "They say they'll be careful of where they place new Payzone sites, but most of them are already up and running and many are in close proximity to a Post Office. It undermines the current geographic exclusivity which Post Offices have, and there's no doubt a slice of their business will go to these Payzone sites."
Asked about the new tiered structure, a Post Office spokesperson commented: "We were pleased to share information with Postmasters at our Conference about plans to grow the network. We have already begun a new format trial and will roll out further trials over the coming weeks. We will be keeping Postmasters up-to-date with how the trials are performing and the opportunities they may present for our existing and new Postmasters to operate branches that meet the needs of their businesses and their local communities."
The news comes just six months after it was revealed that Payzone was trialling new mobile terminals capable of fulfilling 'basic' Post Office services. Post Office denied at the time that these trials would include Post Office mails products.
Read more Payzone news