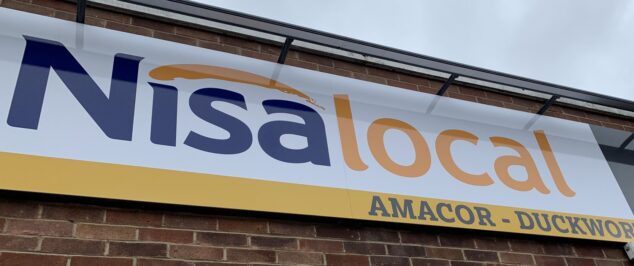 Nisa has doubled its delivery fee to £9.77, and has warned further increases can not be ruled out.
Described by the wholesaler as a "fuel levy", the fee was first introduced in February at £4.88. Retailers were informed about the latest hike six days before it was implemented on 11 April. The increase will result in retailers receiving three deliveries a week paying an extra £700 each year, going from £707.72 to £1,409.04.
In the letter seen by betterRetailing, Nisa chief operating officer John McNeill did not rule out the possibility of further rises. "Earlier this year we brought in a fuel levy on a sliding scale to offset the incremental costs of significant fuel price escalation," he said.
"Since early February, deliveries have been subject to a fuel levy of £4.88 per delivery. However, as has been well documented in the national media, fuel prices have continued to rise at a record level, and even with the recent reduction in fuel duty in the Spring Budget, still sit considerably higher than at the start of the year.
Energy and fuel crisis hits shop sales and overheads
"Although the cost of fuel is now so much higher, we have been absorbing the incremental costs in what was left of the last quarter as we agreed to only review the levy on a quarterly basis.
"However, following the quarterly review of the fuel levy, we can now confirm that we will raise the fuel levy amount to £9.77 per delivery to cover the increased incremental cost of fuel we're experiencing."
"We continue to monitor fuel prices and review the fuel levy on a quarterly basis – if fuel prices drop, the levy will be reduced or removed. Equally, if the price of fuel rises further, the levy would increase as well."
EXCLUSIVE: Retailer outrage sparks Booker delivery negotiations
The letter included a fuel-price scale that Nisa based its charge on. It said the delivery fee would be determined by the cost of fuel purchased by its main logistics provider, DHL. The highest fuel levy highlighted on the scale was £19.53.
"Thank you for your loyalty and for what you continue to do for your customers and communities through these testing times," McNeill added.
The fee had attracted widespread frustration from Nisa retailers when it was first introduced. The latest increase has also been heavily criticised by store owners. "The doubling of the fuel levy is a joke, considering we already pay a surcharge on all goods that are delivered to us," one retailer, who asked not to be named, said.
Nisa also has a deal with Bestway to supply Costcutter retailers, who started being charged the £4.88 fee last month. betterRetailing understands the latest increase has not been applied to them.
Read more Nisa news