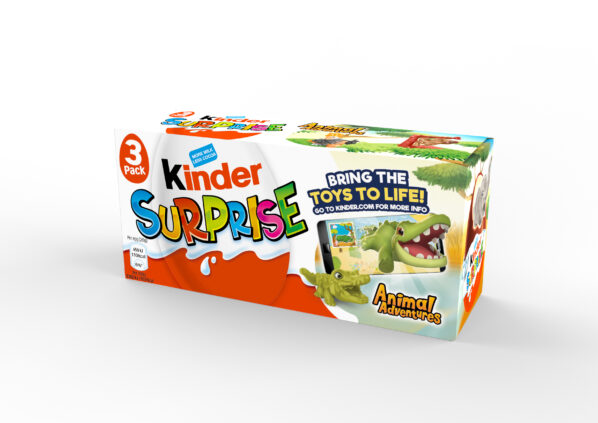 Ferrero has continued issuing salmonella recalls, as independent retailers are still reporting issues claiming credit dating back to April for faulty stock.
In April, the supplier had issued an urgent notice to stores and wholesalers, urging them to remove a number of Kinder lines from shelves due to a salmonella scare. Products affected by the recall were Kinder Surprise, Kinder Mini Eggs, Kinder Egg Hunt Kit and Kinder Schoko-Bons.
However, three months on from the recall, stores were still receiving warnings about contaminated Kinder Surprise from April's batch. In a message sent to Nisa retailers on 26 July, the wholesaler warned that a batch of Kinder Surprise contaminated with salmonella may have been sent out. The wholesaler advised stores with the affected batch to destroy all products and make a claim for credit.
Some stores had praised the supplier for its prompt response in issuing credit for the previous batch of contaminated products. However, others still reported difficulty in getting credit. One store owner, who asked not to be named, said: "It's been two months and we still haven't received any credit back. I contacted Ferrero directly for the refund.
Eat Natural launches first-ever multimedia ad campaign
"They instead offered me a voucher to spend at another retailer," the store owner said. "I just laughed when I had received the voucher from them."
A Ferrero spokesperson said: "We are truly sorry that some of our retail partners have not experienced the customer service that they deserve. We are processing refund requests as quickly as possible but unfortunately, due to the high volume of requests, this is taking time to complete.
"For those retailers still awaiting a refund, we kindly ask them to resend the email with subject line 'Retail Kinder Refund' and we will look to resolve this as a priority for them. Once more we would like to apologise for the inconvenience caused and thank our valued retail partners for their ongoing support.
"We can confirm that there has been no new recall notice issued in April 2022."
Read more Ferrero product news and articles