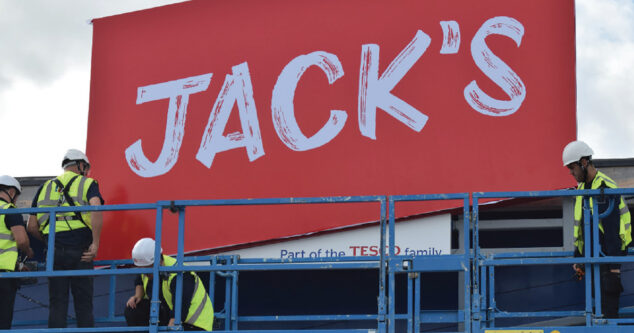 The rollout of the Jack's own label range by Booker is to be completed by the end of Spring.
In communication sent to retailers last week, and seen by betterRetailing, the wholesaler outlined finalised plans for its own label strategy. Store owners currently have access to 125 Jack's lines, with the final range to include more than 500 products rolled out across four phases by the end of August.
The rollout will replace 216 Happy Shopper, 247 Discover the Choice and 128 Farm Fresh products already available. The 97 existing Euro Shopper lines, which includes energy drinks and confectionery, will not be replaced. Once the rollout is completed, the total own label range available to Booker retailers will have been reduced by nearly 100 lines.
Tesco to scrap Jack's discounter stores
In the messages to retailers, Booker promised "a new, simplified own brand family." It said: "All products will be price-marked, offer 30% minimum profit and include a full promotional plan." The packaging on the range will also include the 'Part of the Tesco family branding,' promising "consumer reassurance."
Booker has also promised PoS kits, modern packaging designs, consumer deals, online marketing and four-week promotional cycles for symbol group retailers, offering "extra profit on return" for applicable stores.
Booker has been approached for comment.
Read more Booker Wholesale news