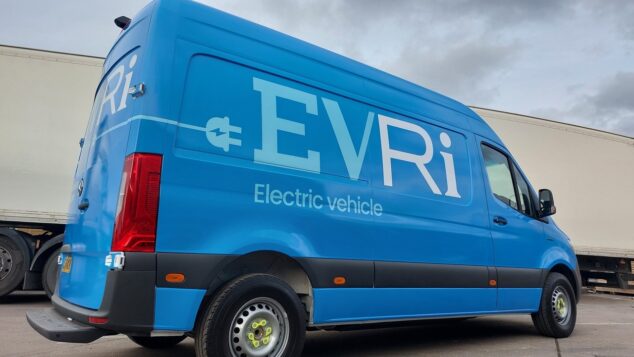 Parcel company Evri – formerly Hermes UK – has announced it will be turning to independent retailers to help grow its network by 1,000 shops this year.
The service provider, which underwent a rebrand last month, currently has 7,000 shops operating its parcel facility across the UK, 4,500 of which are independent stores.
In an exclusive interview with betterRetailing, head of ParcelShop services Kath Gill said: "The demand for online shopping is here to stay and we have experienced two years of dramatic growth, which has resulted in our entire business going through a major transformation programme to ensure we can continue to be able to meet customer needs.
"We will be expanding our network by another 1,000 locations, introducing new services designed to drive volume and support our partners in their provision of a great customer experience."
Retailers back Evri network revamp
Alongside a new logo and brand identity, Evri told partnered stores to expect significant investment to improve its customer service, including a fully UK-based customer service team and 200 additional experts based in local depots, as well as an upgraded chatbot and more phone lines for those who prefer to speak directly to someone.
When asked how much independent retailers were considered in this move, Gill said: "We welcome the feedback we get from our independent store partners.
"We informed all of them of the rebrand as soon as we were able, and we are currently busy visiting all our ParcelShop partners to refresh any point-of-sale material."
She said this is expected to last three months, due to the size of the network, but the company is aiming for completion by July.
Hermes UK becomes 'Evri' in latest company rebrand
Previously, independent retailers operating as a ParcelShop have criticised Evri for cannibalising their sales after opening another site close by them.
In response to concerns, Gill said: "We monitor volumes and sales growth very closely, and while in a small number of cases new Evri sites can be close to existing sites, this is because the parcel volume in that area can support additional locations. Last year, volumes increased by 40% and we expect to see an increase this year of up to 35%."
In addition, store owners claimed they had noticed a rise in the number of supermarkets in their local area operating the parcel service.
Gill said Evri had 2,500 ParcelShop locations in multiples, and explained: "As with the entire state, growth will be as a result of consumer demand."
Read more news and articles about parcel services