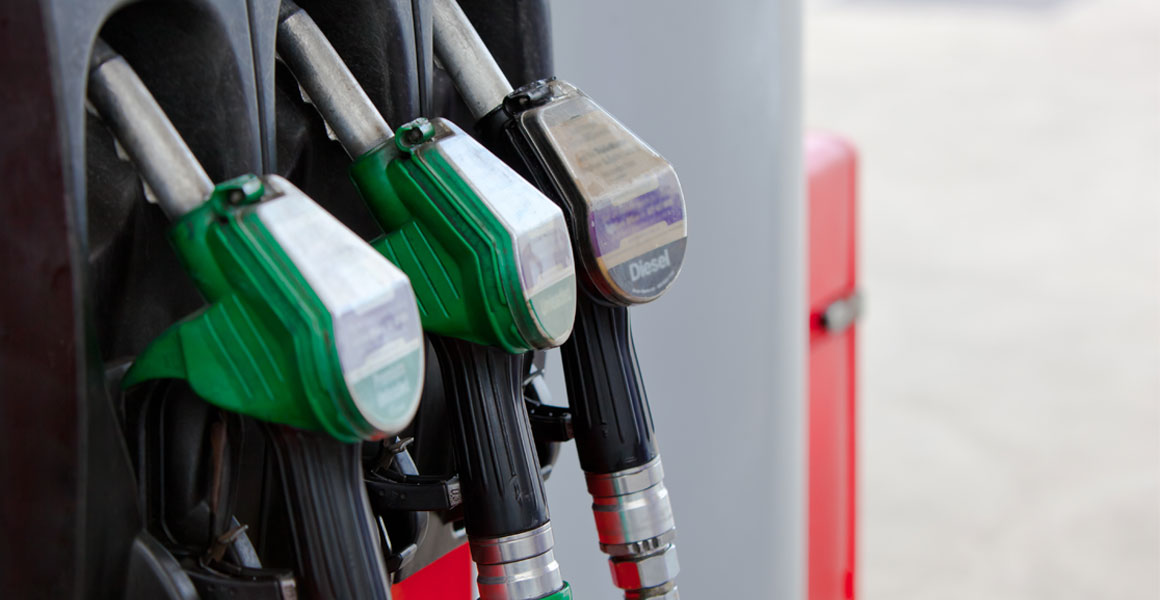 A new squeeze on the supply chain caused by the national driver shortage has left thousands of UK forecourts without fuel for days, accelerated by a weekend of 'panic buying'.
In the same week, the price of natural gas soared putting several energy suppliers out of business. The combined challenges created problems with availability and rising overhead costs, according to shop owners.
Impact
Incidents of panic buying began last week following multiple oil and gas companies announcing temporary closures claiming there wasn't enough drivers available to deliver fuel to sites.
At the time, trade body Petrol Retailers Association (PRA) confirmed around two thirds of independent petrol stations had empty tanks.
David Charman, owner of Parkfoot Garages Spar in Kent, told betterRetailing: "We were completely out of fuel for 24 hours. Fuel that should have lasted two days, only lasted one. We had queues for hours up the road."
Retail prices to rise 5% due to supply chain issues
Goran Raven, of Raven's Budgens Abridge in Romford, blamed "scare-mongering" in the national press for a surge in petrol fill-ups. "We were hit by ridiculous extra pressure put onto us by the public and have been empty on multiple occasions across the past three days," he said. "Shell hasn't been able to get it to us in time."
Several independent shops told betterRetailing they adapted their usual cash and carry run schedule to avoid running out of fuel and being left with shortages.
Gaurave Sood, of Neelam Post Office & Convenience in Uxbridge, said: "We have had to think a lot more about whether certain journeys are required. I don't have a lot of diesel in my van so we have chosen to use our personal cards to get deliveries from the cash and carry. Instead of bringing the van and doing a big load, I am just getting what we need."
Government and industry response
In a joint statement from various fuel companies last week, they reminded the public the pressures were being caused "by a temporary spike in customer demand, not a national shortage of fuel".
Although at the time betterRetailing went to press, retailers reported the issues were easing, PRA's chairman Brian Madderson said shortages were expected to last at least another week.
"The problem we've got is there are a finite number of tankers that can carry fuel, and a finite number of drivers," he said.
Irn-Bru deliveries impacted by driver shortages
In an effort to relieve pressure, the government confirmed it will be suspending competition law to allow oil firms to prioritise fuel deliveries to areas most in need.
In addition, under plans to limit ongoing disruption leading up to Christmas the government announced it will be issuing 5,000 short term vias to lorry drivers, lasting until Christmas Eve.
However, the policy was widely derided by trade groups as not being enough to solve the issues affecting the UK.
Rising energy bills for stores
Surging natural gas prices led to six energy suppliers going bust within the past month, including, PfP Energy, MoneyPlus Energy, Utility Point, People's Energy, Green and Avro Energy.
The increased prices are expected to hit consumers and businesses coming to the end of their contracts or moved to a 'supplier of last result' due to their provider going under.
While consumers were told to allow contracts to 'roll over', businesses were warned they would face increased costs if they did the same.
Utility Hut director George Bias told betterRetailing: "It's completely different for business customers, it's a bit of a nightmare.
Eden Farm takes steps to fix delivery crisis
"If you rollover from a fixed tariff or you are moved onto a supplier of last resort, your standing charge can rise from 25-35p to £1 per day and you'll be paying extra on the kWh.
"Unlike consumers, stores don't really have a choice but to enter into another fixed contract but it will be more expensive."
He urged stores to check their contract end dates to ensure plenty of time to shop around, stating he had secured reductions in standing charges for some businesses that partially offset the rising price per kWh.
Impact on utility top-ups in stores
Some of the now-defunct energy suppliers offered customers prepaid meters topped up in Post Office, Payzone and PayPoint stores.
Regulator Ofgem confirmed their existing top-up devices will remain functional allowing them to continue topping up at their usual store until their replacement provider sends out a replacement device.
However, where British Gas has been assigned as the replacement provider, such as with People's Energy and PFP energy, these customers will then no longer be able to top-up at PayPoint stores due to British Gas switching its top-up partner from PayPoint to Payzone and Post Office in 2020.
Harrisons Direct adds new courier to tackle late deliveries to stores
Asked about the impact on customers, PayPoint retail services director Ben Ford told betterRetailing that services "will remain unaffected" due to Ofgem's policy of switching to an alternative supplier.
Advising on the process for its partnered retailers, a spokesperson from the Post Office explained: "Customers might have to wait a few weeks to find out who their new supplier is. If you have a card from a previous supplier, their new supplier will provide them with a card."