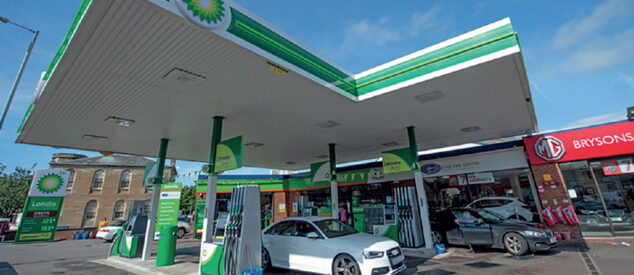 The Fed has joined calls to extend the rural fuel duty relief scheme to Wales, after reports of forecourts limiting supply to combat rising fuel costs. 
The scheme, which is currently available in 17 areas of Scotland and England, gives support to motorists by compensat­ing retailers in some rural locations who are subject to high road fuel prices. 
The Fed's national presi­dent, Jason Birks, told betterRetailing: "The Fed welcomes any support for independent retailers during this cost-of-doing business crisis. The rising cost of fuel has had significant impact, particularly on those retailers offering delivery services, and we would welcome anything that helps reduce the burden on these businesses." 
The Fed and Eskuta team up in exclusive e-bike offer
Last month, betterRetailing reported that one Welsh retailer has been forced to temporar­ily cut sales of fuel at the pump. Andrew Johnson, who owns Dafarn Newydd Store in Powys, said the decision had been "very difficult", but had been essential to bring down business costs. 
In Wales, calls for an extension of the relief scheme were made earlier this year by Plaid Cymru's Ceredigion MP Ben Lake. However, follow­ing a meeting between himself and previous HM Exchequer Secretary to the Treasury Helen Whately, the government concluded it had no plans to revise rural fuel duty relief, but that "all taxes should be kept under review".
The call has now been followed by Plaid MP Cefin Campbell, who last month urged the Welsh govern­ment to further press the UK government for a review. 
Energy and fuel crisis hits shop sales and overheads
"Currently a postcode lottery exists with the ru­ral fuel duty relief scheme, and unlike many rural parts of England and Scot­land, rural areas in Wales are unable to benefit from the scheme – despite a higher reliance on private transport, and a dispro­portionate vulnerability to fluctuating pump prices."
The Welsh government responded, stating it had raised the issue. A spokes­person said: "We have called on the UK govern­ment, most recently at last month's inter-ministerial standing committee, to extend the fuel duty relief scheme to Wales.
"Since November, we have provided a £380m package of support to help meet some of the pressure caused by the crisis. But many of the key levers, including fuel duty, are not devolved. We continue to press the UK government to use all means available to support businesses."
This month, breakdown cover and car insurance firm RAC reported that although fuel prices had reduced over the past six weeks, they stand at around £1.85 and £1.94 for petrol and diesel re­spectively.
Read more The Fed news and articles