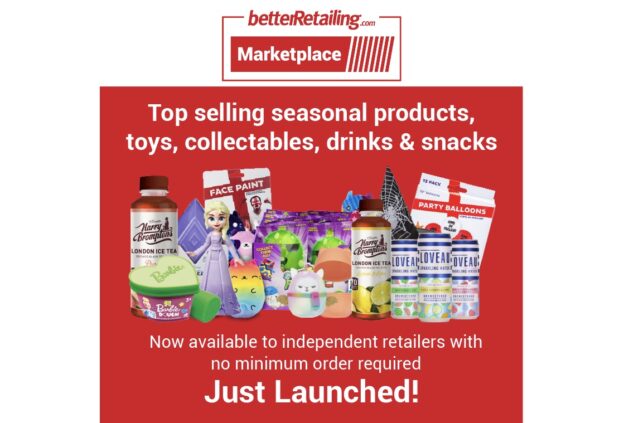 A dedicated marketplace for independents has just launched on betterRetailing, offering a new source of supply for independent convenience stores that levels the playing field with multiple retailers. 
Independent convenience retailers have always faced problems accessing many of the new and exciting products that multiples can get hold of through their buying network.
betterRetailing Marketplace has been created to solve this, allowing independent retailers buy products in small case sizes and have them delivered direct to their door.
What's more, the team there have negotiated attractively high margins with an average of approximately 30%, so this really is a huge win for independent retailers.
The site launched this week with a selection of seasonal boxes, drinks and best-selling pocket money collectable toys.
The seasonal boxes are an exclusive offering on the site and not available anywhere else in this format. Both Halloween and World Cup boxes come pre-packed with a selection of impulse products reasonably priced at RRP £1.99 and £2.99 and with high margins for the retailer.
"betterRetailing Marketplace is a great opportunity for independent retailers to stock impulse products with high margins – we're really excited about the proposition, which helps level the playing field with the multiples by giving retailers access to products that they can't get anywhere else." – Richard Lamb, trading director
Go to betterRetailing.com/marketplace now!