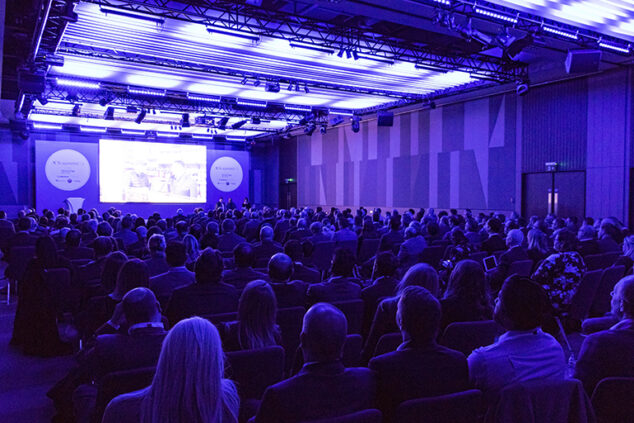 ACS' biggest event of the year returned to Birmingham on 26 April, bringing together retailers, suppliers and industry experts to discuss what's happening in the convenience sector.
The first session of the day focused on challenges retailers are facing right now, such as the ongoing impact of the pandemic, evolving shopper trends and rising costs both for businesses and consumers.
The second session looked into the industry's immediate future, assessing risks, shopping trends and potentially disruptive technology over the coming decade.
Personal wellbeing was an overriding theme of the day, with music psychotherapist Rebekah Duncalfe looking at what wellbeing means, how retailers can support the wellbeing of others and how this applies to the convenience sector as a whole. A wellbeing room was also available for delegates to use and provided a space for people to relax and regroup.
ACS calls for urgent review of HFSS regulations
ACS chief executive and conference chair, James Lowman, said: "Summit22 is our first live face-to-face major conference since April 2019 and we are delighted to have been able to bring together people from across our industry to discuss and explore where our sector is now and what the future might look like for convenience stores.
"I would like to thank each and every person who took the time to attend Summit22 to be a part of the discussion, our speakers for providing their fascinating insights and the sponsors of this year's conference."
Spar UK managing director and chair of the ACS board, Louise Hoste, launched the Raj Aggarwal Trophy in the memory of independent retailer Raj Aggarwal, celebrating exceptional community retailing.
Entries for the award are now open, for more information please contact sarah.johnson@acs.org.uk
Read more ACS news and articles