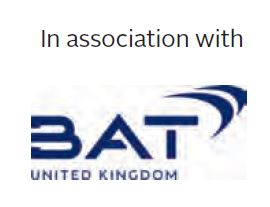 How important is Staff Development to your business and why?
We believe staff training and development isn't just important to any business, it's vital. Based on our experience, it's a win win, not just for us, but for our employees, too. It increases efficiency, productivity and guarantees consistency. Training them helps us to increase their strengths and address weaknesses they have, it makes them more confident, too.
What three things have you done since June 2021 that set you apart in Staff Development?
We encouraged cross department collaboration after struggling in the pandemic, with everyone able to deliver, order and replenish shelves. We also funded driving lessons and tests so staff could visit the wholesalers and pick up stock when needed.
We introduced team building days to boost morale. Work needs to be enjoyable, so you have high staff retention. We take our teams to meals out and escape rooms. We organise meals out when the shop closes so everyone can join.
We employ a diverse team who practice different religions. As a result, we've worked with our team to be more understanding of different religions and more empathetic when organising team building days. It's knowledge and awareness.
What's the biggest trend or challenge you've adapted to (besides Covid-19) in Staff Development since 2021?
Looking after employee wellbeing. It's been a challenge as everyone has different things going on we're not aware of – and we have to be understanding and adapt accordingly. If they're not happy, they'll deliver poor service, and looking after and managing that has been a challenge.
What's the biggest and best change you've made in your business in Staff Development since June 2021 and why?
We've introduced an awards scheme for staff and trained them across the store. We also insured them all on all company vehicles so they can buy stock from the wholesaler. Staff will look at brochures on promotions and it's removed the pressure on us, too.
What have you done when thinking of Staff Development to retain shoppers since June 2021?
We trained the team on all departments and our new layout has helped them navigate the store better. We also trained everyone in the kitchen and on food to go, so they can help customers when they need it.
Who would you recommend retailers turn to if they're looking to improve Staff Development?
The IAA because of its benchmarking process and ensuring you keep up to date with legislation and service training. Have procedures in place and make sure staff can view them, too.