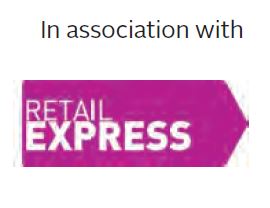 How important is Shop Layout to your business and why?
Customers need to be able to traverse your store in a natural way that makes sense to them. Think about your shoppers' mission and the psychology of it. I've got a list of things to get and until I've got them, I'm not open to other things. One I've got them, then I'm open, so putting the milk at the back of the store means once customers have their milk, they have the whole rest of the store to go through. It's also about having the right promotions.
What three things have you done since June 2021 that set you apart in Shop Layout?
We've made sure we have the breadth of products within the queuing system which helps with spend. Customers browse even when they've completed their shopper mission, which is where the psychology of it comes in.
We introduced more fresh products since we replaced the refrigeration and we've been able to merchandise fresh produce at the front of the store. People walk in, see the produce and it shows we're taking our layout seriously.
We put in a second coffee machine. It's not about doubling sales but decreasing the time and distance to make one – it's that additional availability and it covers any breakdowns so there's consistency, too.
What's the biggest trend or challenge you've adapted to (besides Covid-19) in Shop Layout since 2021?
I've always got the psychology of customers in the back of my head. It's not just about putting impulse lines in the queueing system, but around the store. People still browse, so it's having a clear defined products from a breadth of different categories.
Also, the last time we did a refit, the shop was zoned out into grocery, bread and soft drinks, but over time, we've changed as we've added new products.
What's the biggest and best change you've made in your business in Shop Layout since June 2021 and why?
Introducing Tesco's own-label range. Since doing this, we've found the quality of products and customer perception has increased. The new shop layout meant we're able to showcase the range properly, which has had an impact on customer confidence, which knock on into sales.
What have you done when thinking of Shop Layout to retain shoppers since June 2021?
Keeping things logical and make sure everytime we change something that we're not doing it weekly because that can confuse them, and they think you're not selling something. It's changing things in a strategic way and being concise with the strategy.
Who would you recommend retailers turn to if they're looking to improve Shop Layout?
Talk to your symbol if you're in one, you'll receive lots of support.