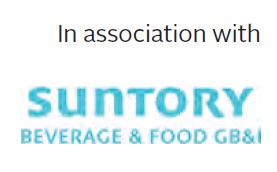 How important is Service to the Community to your business and why?
Service to the Community is very important. I've brought my family up in the community, so if I can't give back, then what am I doing? I feel small retailers do service to the community better as we can be more proactive and reactive to changes. My store is community driven. I make a living out of them, so I give back to them as often as I can.
What three things have you done since June 2021 that set you apart in Service to the Community?
Customers donate wool to us for it to be made into hats, gloves, scarves and blankets for babies. We've donated more than 5,000 items across the UK to hospitals, emergency services, residential homes and doctors.
We started a swap shop jigsaw initiative to combat loneliness and help our customers' mental health. It's a free initiative and we advertise it on the shop window with a poster.
We started to collect spectacles and made £300 for Birmingham hospital. We also sourced badges from Germany to help raise money for the Ukraine war crisis, making £1,700 and we collect old stamps, coins and jewelry which goes to the heart foundation.
What's the biggest trend or challenge you've adapted to (besides Covid-19) in Service to the Community since 2021?
The way our community shops has changed. People aren't going out as much as before due to several reasons. For example, there were rough storms in January or February and we couldn't get bread to our customers due to a blocked road.
What's the biggest and best change you've made in your business in Service to the Community since June 2021 and why?
I've only increased what I've been doing. I like to find solutions to better serve my community – where there's a will, there's a way is what I always say. We'll make it work if we can. It's a cross-over of what customers want and what your community wants. For example, everyone wanted zero waste, so we listened to them and we're installing a zero-waste area, changing the way we do retail because of my community.
What have you done when thinking of Service to the Community to retain shoppers since June 2021?
We've encouraged our customers to bring in their own milk bottles, containers and bag for life and reuse them. I've changed to biodegradable cups, same as food to go. We also use tissue rather than plastic to wrap products after our community raised concerns about the environment.
Who would you recommend retailers turn to if they're looking to improve Service to the Community?
As a small independent retailer, we don't have the cash to spend to make large investments, so we're finding unique ways to better serve our community. Retailers can learn from smaller stores. If you can look at each one and apply what they're doing in their own communities, you're on your way to becoming a necessity of the community.