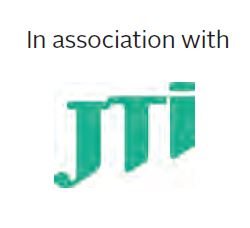 How important is Responsible Retailing to your business and why?
Keeping the store and the staff up to date with regulations is important for being part of the community. Regulations are getting tougher, we have to work with the local community, and we have to make sure staff are aware of them. Every quarter, we give staff fresh training, so they only implement what regulations allow.
What three things have you done since June 2021 that set you apart in Responsible Retailing?
In the past year, we appointed more people. One is a HR person that goes into all of our stores to give training and make sure everything is in order.
We have also appointed an independent retail development manager who visiting all the stores to make sure things are going well and the teams are supported and know about any new regulations.
The store shuts at 9pm instead of 11pm. In the area we operate in, people go to bed around 9:30pm and we don't want to disrupt the local community – and it means you won't get people buying alcohol at that time and making trouble.
What's the biggest trend or challenge you've adapted to (besides Covid-19) in Responsible Retailing since 2021?
We've had a lot of issues with younger customers because of alcohol and cigarettes, and therefore we have put in an excellent CCTV system, and we are working with the local police and council and therefore we are challenging a lot. The schools are also supporting us a lot, we can go and work with teachers and headmasters, solving the problems straightaway.
What's the biggest and best change you've made in your business in Responsible Retailing since June 2021 and why?
The important part is to ensure the management and staff are trained accordingly on regulations and they have refresher courses. Booker has a special off-licence online course, but we are pushing them to get that course. We have a very qualified HR team and they are updating the systems day by day. Our EPoS system will recognise if anyone is underage, we press the button and it refuses to serve the customer.
What have you done when thinking of Responsible Retailing to retain shoppers since June 2021?
We are making sure we have a good range with value for money, at a standard the customers like. We also make sure labels and promotions are on time and leaflets and Facebook are making customers aware of opening times, that we have enough stock and that promotions have started.
Who would you recommend retailers turn to if they're looking to improve Responsible Retailing?
I've had a few calls from other retailers asking me how to improve. You need to keep training and understanding about what is important about convenience. They have to wear uniforms and keep the store's standards. The CCTV also needs to cover the key areas.