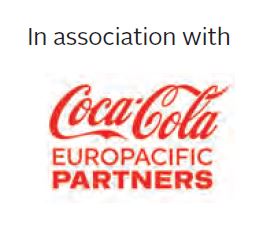 How important is Effective Ranging to your business and why?
Effective Ranging is crucial to the business. The range and offer we carry is what customers see and buy so it's imperative we have a strong offering. This then translates into higher sales, increased customer satisfaction and repeat custom.
What three things have you done since June 2021 that set you apart in Effective Ranging?
We make sure as many sections and ranges as possible have a better, best and value option. This makes sure we are catering to all customers, not just one demographic.
We use our EPoS data every three-weeks to analyse what products are selling and delist slow ones and then multi-face bestsellers. Doing this, we've delisted 500 products this year alone.
We set ourselves apart from supermarkets by having more specialist in our range, like Italian and Spanish products. It might be a higher price, but it's exclusive to us and won't be in other stores.
What's the biggest trend or challenge you've adapted to (besides Covid-19) in Effective Ranging since 2021?
The biggest challenge we've faced within this category has been our vape range. We've found that any dramatic shifts in buying habits have been based on social media – which is how we found out about modern disposables. Before, we only had coils, machines, and e-liquids in our range but there was a big shift to disposables, so we overhauled our range. It was a challenge, but the rewards in terms of sales and margin we're getting has been worth it.
What's the biggest and best change you've made in your business in Effective Ranging since June 2021 and why?
Changing our entire vape range by delisting 75% of our previous range, including e-liquids, machines, and coils. We replaced them with disposables and our sales have tripled.
What have you done when thinking of Effective Ranging to retain shoppers since June 2021?
We look at supplier and Londis planograms, as well as our own data to help with our ranging. These planograms recommend a range, but we find they are geared more towards their own products, which won't necessarily work for us. Instead, we use our own data and these planograms to create our own and remerchandise and range accordingly.
Who would you recommend retailers turn to if they're looking to improve Effective Ranging?
Use your EPoS and analyse what's selling. Many stores carry too many lines, and they don't need them. Also, learn from the multiples, like Tesco Express. They don't have a wide range but have a high turnover – it's because they're offering good prices and the right range for their customers. Look at your offering and see if you have the right range for your demographic.