Chelsea Food Fayre has been a cornerstone of Kings Road in Chelsea for the past 40 years.
Benefitting from its proximity to local businesses and high-income shoppers, the store has the biggest range of magazines for miles, hot and cold food to go and an expansive range of grocery.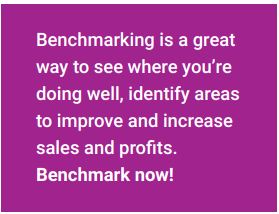 Most of Shailesh Patel's nine staff members have been with him for years and have worked hard to keep the shop open nearly 24 hours a day normally (5am–1am), and only reduced this to 10pm at the height of the covid-19 pandemic.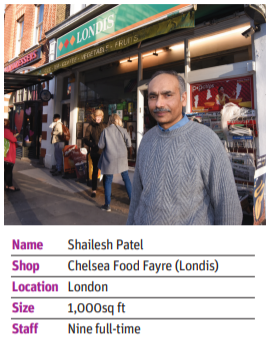 However, this round-the-clock operation is managed almost exclusively by Shailesh, who does the vast majority of ordering and cashes up the till every day.
The business also faces an external threat – a proposed 30% rent increase that Shailesh has been fighting for years.
This increase in costs must be made up on the shop floor and Shailesh knows he needs his staff to help
---
Why I take part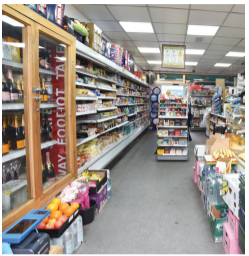 "It's always good to get a second pair of eyes on your store and Mustafa and the IAA have given me some great ideas to try with my staff.
"I'm nervous and excited by the challenge, but I'm looking forward to trying out different things to motivate them and find out what works.
"Hopefully I'll then, in turn, see improvements in my store that will lead to an increase in sales."


---
IAA advice
Helping staff to understand what's expected of them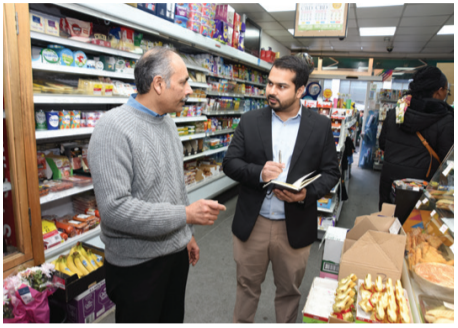 Shailesh has high standards but struggles to make sure tasks like facing up are carried out regularly.
What can he do to encourage his staff to do this on a regular basis?
Mustafa says: "Having your store's priorities around the shop clearly written down and split between the team is a great way to make sure all your staff are on the same page.
"You can even use an acronym to make sure they are memorable and ask a customer to report back as a mystery shop to test how you are doing."
ACTION ➜ Create a rota to document basic processes that need to be carried out by each team member
---
Rewarding staff to get the best out of them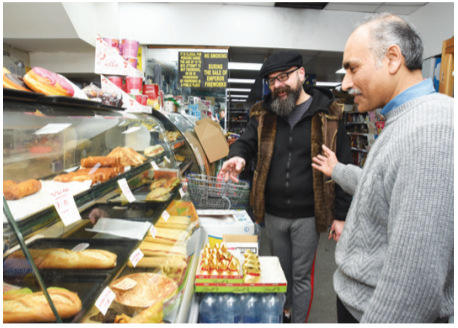 Most of Shailesh's staff have worked with him for years.
Whilst they work hard, they need encouragement and motivation to constantly go the extra mile. What should he do?
Mustafa says: "Rewarding your team doesn't have to cost a lot if you get creative. To find out what motivates your staff, do a survey asking what they'd like.
"Any target you set needs to be measurable. Perhaps try setting up a challenge to encourage sales of high margin items and at the end of the month reward the person with the highest."
ACTION ➜ Find out what motivates staff and set up a challenge to reward them for great performance
---
Motivating staff and creating a team ethic
Shailesh wants to let his staff know when they've done a good job. He also wants them to share their successes and encourage them to be proud of their work.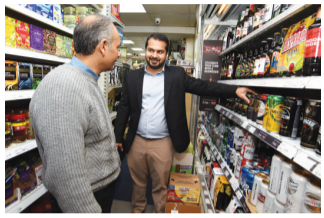 How can he do this?
Mustafa says: "Inspiring your staff's competitive nature is a great way to drive performance and standards across the store.
"Try setting up a WhatsApp group so they can socialise and share photos when they've created a great display or had good feedback from a customer.
"This will also enable you to keep staff informed of any changes and publicly praise their good work."
ACTION ➜ Create a WhatsApp group to encourage staff to show off their hard work and publicly praise their efforts
---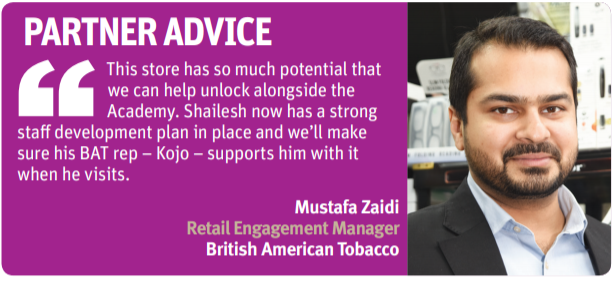 To find out how Shailesh got on following his visit from Adrian Del Popolo, click here.