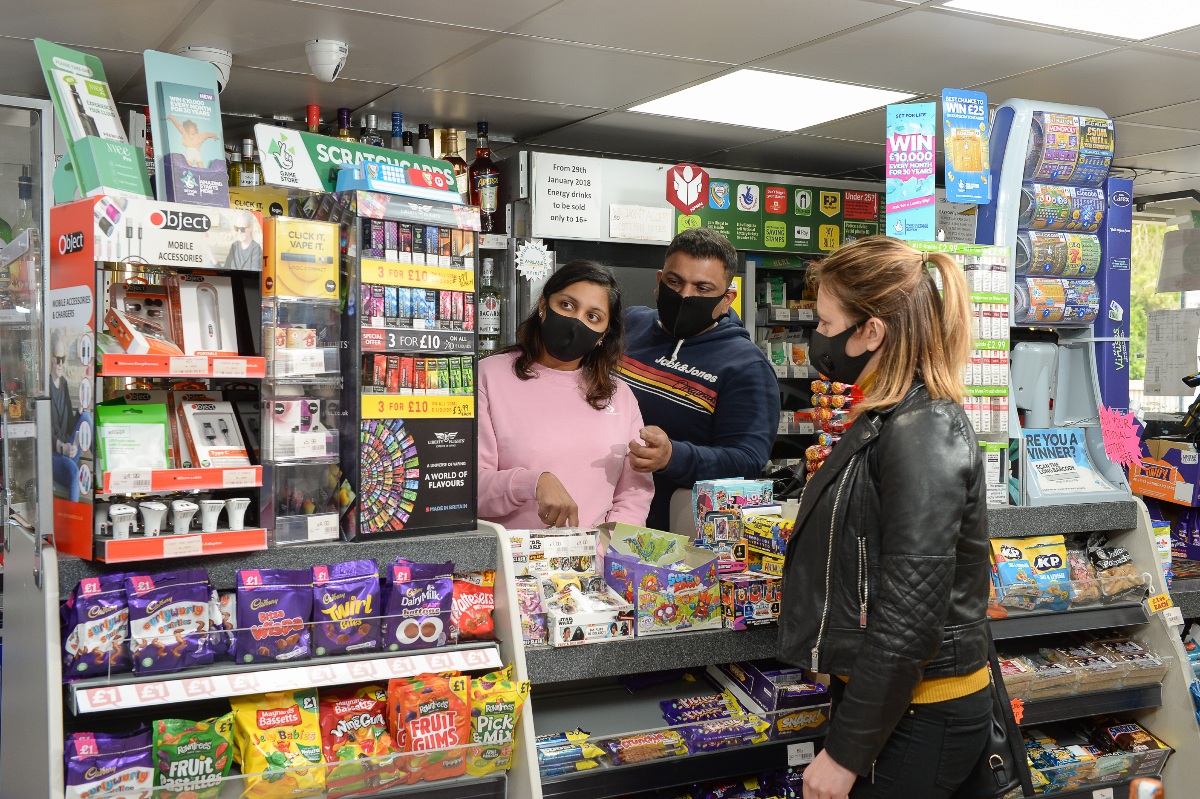 Creating the right feel in your store layout and highlighting key categories will make for a better shopping experience and drive sales.
Tills should offer a view of the shop to help with theft and queues, and aisles need to provide easy access for restocking without getting in the way of customers – also helping to aid social distancing.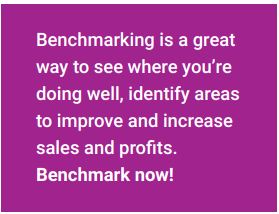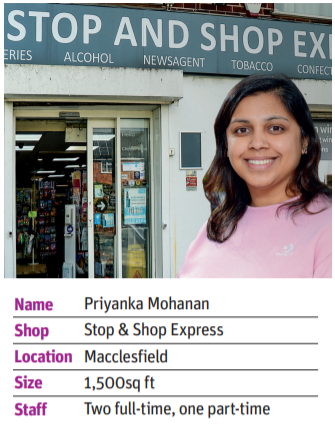 Priyanka Mohanan and her husband, Vishal, bought Stop & Shop Express 18 months ago and have focused on establishing the business – and their reputation in the local community.
The 1,500sq ft store is on a main road and benefits from good parking availability, a large entrance and additional chiller space.
Priyanka wants to specialise in beers, wines and spirits, but struggles to drive customers to other parts of the store.
How can the IAA and Megan Humphrey from Retail Express help her improve her layout to become a one-stop destination and increase sales?
---
Why I take part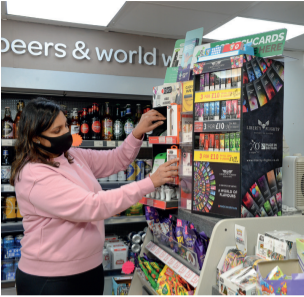 "It's always good to get insight from someone outside of your business, and Samantha from the IAA and Megan have given me great advice that I can implement to enhance the layout and flow of my store.
"The visit has been informative and I'm excited to try different things to help customers shop with ease.
"I'm feeling confident that it'll make a difference and help me to increase sales across the store."
IAA advice
Ensuring the shop is comfortable and accessible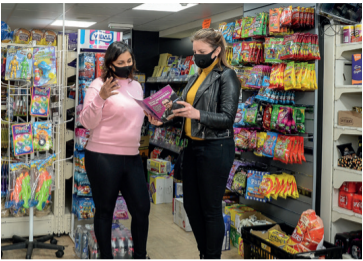 Priyanka wants to encourage shoppers to walk the store and view the categories on offer, as well as make sure her customers feel safe by adhering to social distancing guidelines. How can she achieve this?
Megan says: "Some retailers have reported shoppers feel more comfortable when they are quick to react to change, such as implementing changes and safety measures to aid social distancing.
"A one-way system reassures shoppers that you're doing what you can to help them feel safe while shopping and guides them to different areas throughout the store, too."
ACTION ➜ Trial a one-way system to ensure the shop is easy to access with social distancing guidelines in place
---
Arranging categories to guide shoppers through their journey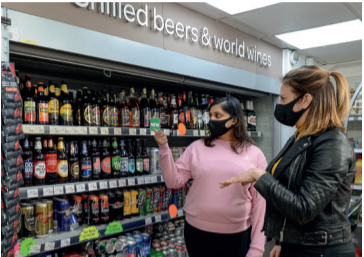 Priyanka's bestselling category is alcohol. However, customers often buy what they need, without stopping to look at other categories, such as crisps and snacks. What can Priyanka do to encourage cross-category purchases?
Megan says: "Priyanka has a strong and varied alcohol range, and it's clear customers are aware of this. To drive crosscategory spend, a gondola end or promotional bay is recommended – but this isn't always feasible.
"Use signage across the chillers highlighting other categories on offer, like nuts, and suggest which alcohol lines they work best with."
ACTION ➜ Create signage to highlight linked products on off er and to signpost diff erent areas
---
Introducing a meal deal to encourage additional spend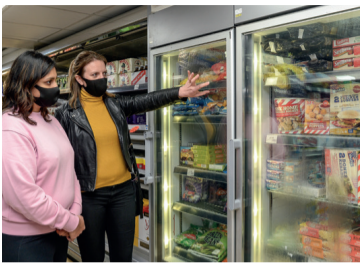 Priyanka stocks a selection of frozen evening meal products, like pizzas and ice cream, but struggles to entice shoppers to pick up the full meal. What can she do to encourage shoppers to the area and drive sales?
Megan says: "Priyanka has built a frozen range to cater for evening meals. A meal deal or special offer can get shoppers thinking about meal solutions by exposing them to more products, while signs can drive traffic to the area.
"Merchandising evening meal ideas together, such as a main, side dish and dessert, can increase impulse buys, too."
ACTION ➜ Link evening meal products together and use signs around the shop to drive customers to the area
---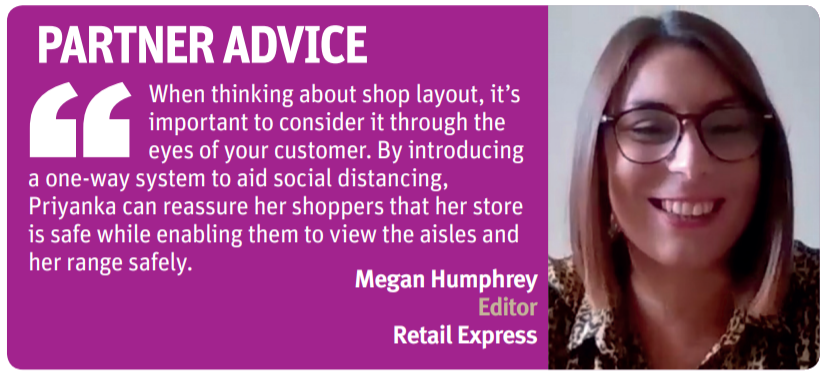 To find out how Priyanka got on following her visit from Retail Express, click here.
Register your interest for 2022/23!