IAA advice
1.Use tailored signs to highlight locally sourced products and deals.

2. Source rustic-looking baskets to promote the quality of local produce.

3. Work with suppliers to find out how to increase sales of bestselling items.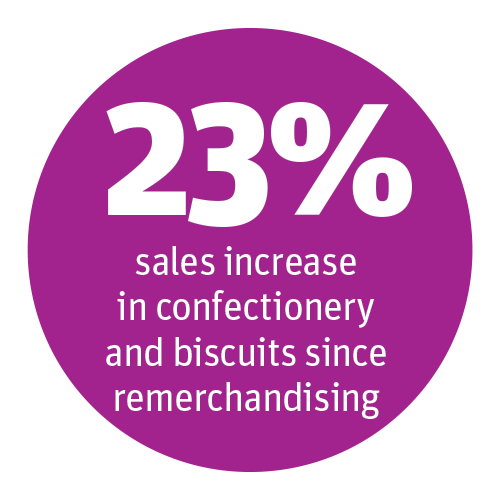 ---
Rahul's results
"We placed a sign inside my store highlighting locally sourced products, which has helped drive sales, and I am using word of mouth to promote the category.
I have been working with Mondelez to redesign my chocolate and biscuit category, which has been effective in making the area have a bigger impact. Susan suggested placing my bestsellers at eye level and stocking a wider range of market leading products.
Relocating my bestsellers has increased sales by almost £200 since the visit, and customers are noticing the display more frequently than before."
---
Partner advice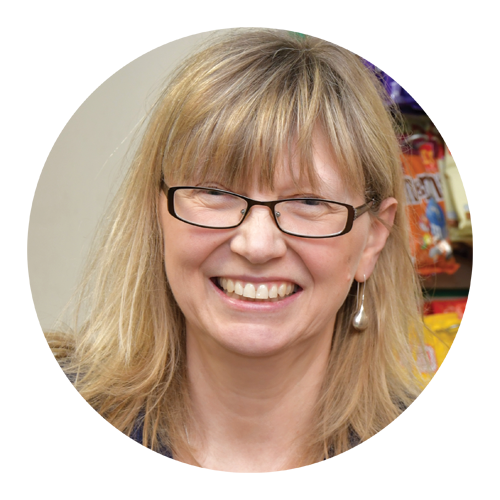 Susan Nash
Trade Communications Manager
"It's been great working with Rahul. Be imaginative with your product displays to inspire customers to purchase extra items they are looking for. Highlighting bestsellers, and having them at eye level, helps drive sales."
---
Inspire shoppers to buy
Visit betterRetailing.com/IAA/benchmark to pique interest with your displays and see how you can improve in 11 other categories.
Find out more about what happened when the IAA and Mondelez International helped Gloucester retailer Rahul Odedra drive sales his by creating impactful in-store displays.
Register your interest for #IAA20 below