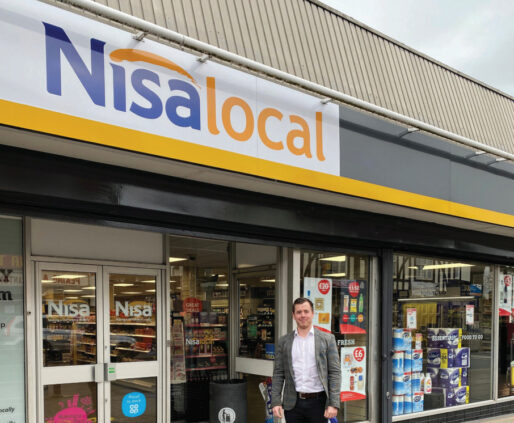 Nisa is to impose a £4.88 "fuel levy" on each delivery, with the charge reportedly adding several thousands of pounds to some retailers' annual fees.
The charge will apply to deliveries from February, with the wholesaler blaming a "significant rise in operating costs" amid industry-wide inflationary pressures for its introduction.
One affected retailer told betterRetailing: "The annual cost to my own business will be several thousands of pounds in additional fees.
"It's a bullish tactic that was just put through. I will probably look at consolidating all my deliveries to reduce the costs."
Another retailer affected by the fees added they would examine moving their ordering to a rival wholesaler to mitigate costs.
Retailers up and down the country report items missing from stock deliveries
betterRetailing understands Costcutter retailers – who are supplied by Nisa – will not pay the £4.88 fee. Morrisons Daily retailers share DHL as a logistics partner with Nisa, but are understood to be exempt from a fuel levy, while Booker and Bestway retailers also reported no recent additional delivery charges.
In a message communicating the fee to retailers, and seen by betterRetailing, Nisa said: "While Nisa has largely been absorbing these considerable inflationary costs, over the past six months we have been reviewing our service model so we can manage these challenges effectively and with minimal disruption while providing you with the best service.
"As a result, from week five, deliveries will be subject to a fuel levy when fuel prices rise above a pre-agreed level. This will be an amount of £4.88 per delivery, invoiced weekly, retrospectively, in the same way as the low- and no-order levies."
Shop refits delayed as equipment and fitter shortage hits stores
The terms were also added to recent contracts. Nisa stated: "A fuel levy may be charged at times of extreme fuel costs."
However, the company added the upcoming fee will "work on a scale", meaning it will be removed if fuel prices drop.
Other changes announced alongside the fuel levy included the removal of Saturday frozen deliveries from April due to low volume.
"Stopping Saturday freeze deliveries will improve efficiencies and will increase the reliability of deliveries made," Nisa said.
Mars UK apologises to customers for 'significant challenges' to haulage capacity
Banded time windows for deliveries are to return, ensuring "partners have a regular delivery window from the start of Q2".
Commenting on the new terms, a Nisa spokesperson said: "Like many other businesses, we have seen a significant rise in operating costs due to the impact of fuel and shipping cost increases, alongside Brexit, Covid-19, driver and raw material shortages.
"The changes we have announced will enable us to provide a more consistent and sustainable service for all our partners, despite the changes in the macro economy."
Read more Nisa news and articles