DOUBLE SAVINGS from DoubleCOOL, door refrigeration specialists
Save up to 60% on your energy bills and save 5% when you order your DoubleCOOL refrigeration doors.
DoubleCOOL supply and fit doors to existing refrigeration cabinets to help reduce energy, drive down operating costs, and benefit the environment. Double pane acrylic doors from DoubleCOOL are lightweight, strong, robust with a frameless design and easy to retrofit, they are proven to save up to 60% energy, helping to reduce electricity bills and save retailers money.
In addition to saving hundreds of pounds per year on energy bills, DoubleCOOL are offering a further discount to Better Retailing Club Members – an exclusive 5% off refrigeration doors for orders placed before 30th September 2023.
Simply quote NT0923-5% when you get in touch via our website DoubleCOOL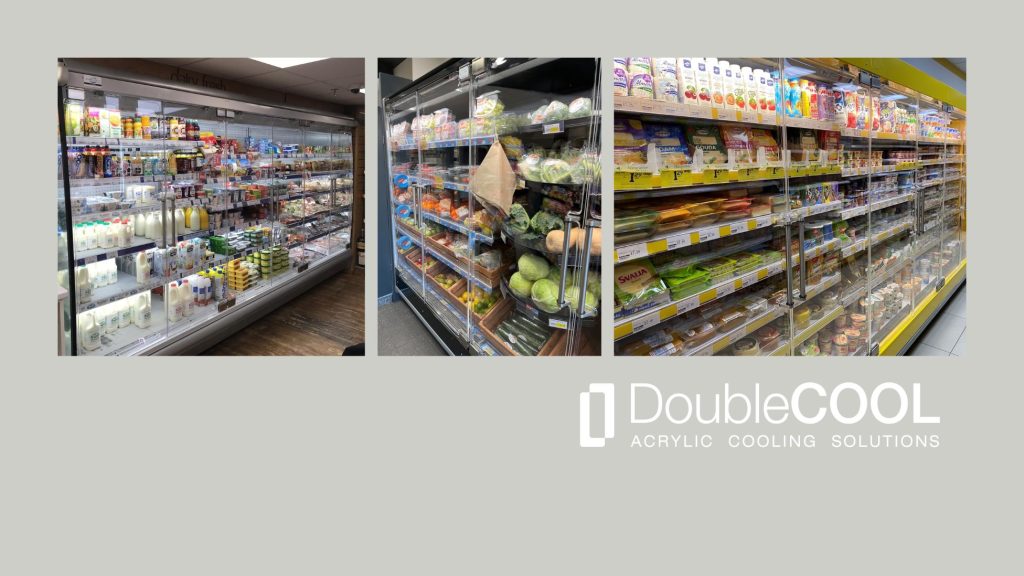 Energy savings adding up for retailers
NISA Blackpool installed 32 swing 1 DoubleCOOL doors to 18.75m of open chiller cabinets. In year one they predict a £7.5k energy cost saving!