Now that lots of restrictions have eased, it will be important to consider how consumer purchasing habits may evolve. However, new habits that have been formed over the last 18 months+ will not be completely abandoned and people will still look to create 'at home' moments, especially as we head into the winter months.
Consumers have taken the opportunity recently to explore and experiment with spirits like gin and emulate the out-of-home experience, from the comfort of home. We can expect this behaviour to continue over the coming months, especially as the colder weather draws in, and retailers can make the most of this opportunity by stocking products that tap into this trend as well as the 'big night in' occasion.
When it comes to popular spirits, gin maintains a double-digit growth and the flavoured gin segment has experienced a growth of 31%, up £115m in RSV¹. The explosion of innovation within gin has revolutionised how consumers perceive the category, and the choices now available have arguably recruited new consumers and spurred on this monumental growth.
With no signs of slowing down, a balance of both classic gins alongside wider gin innovations is a great way to ensure a fully rounded offering that taps into the full potential of the category.
Gordon's Pink Gin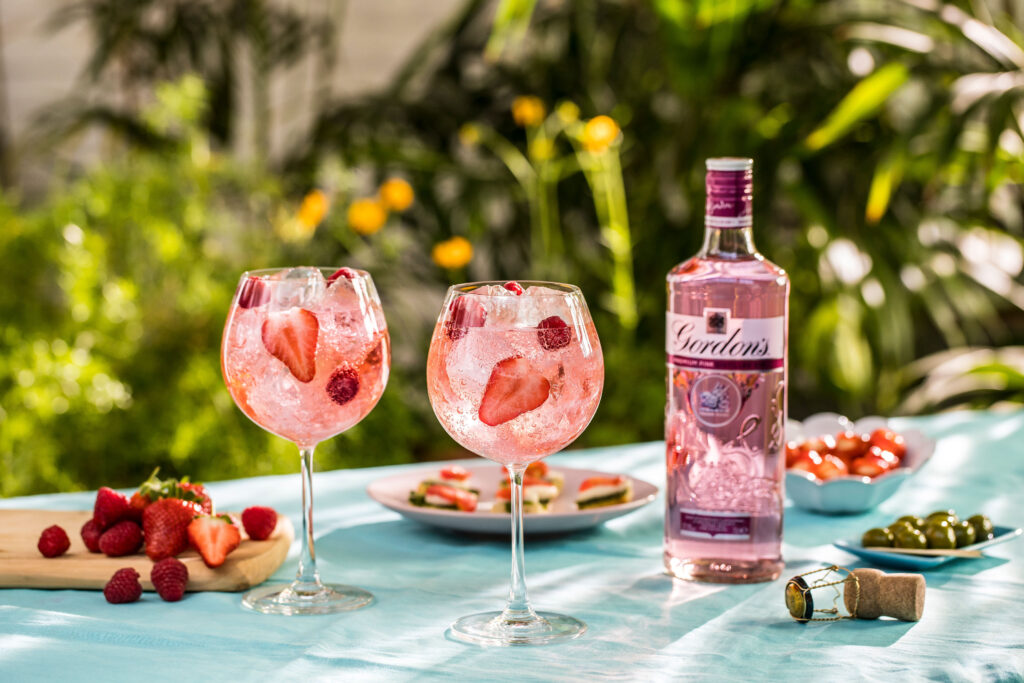 Offering a sweeter taste profile, pink gin was part of the shift which encouraged customers to trial and explore different gin styles. This invigoration of the gin category by pink gin was arguably led by innovations such as Gordon's Premium Pink Gin (37.5% ABV) – which was the biggest spirits launch in the last decade².
Since then, innovation has continued and the market has been gifted a raft of pink gin options, as well as even more innovative new liquids.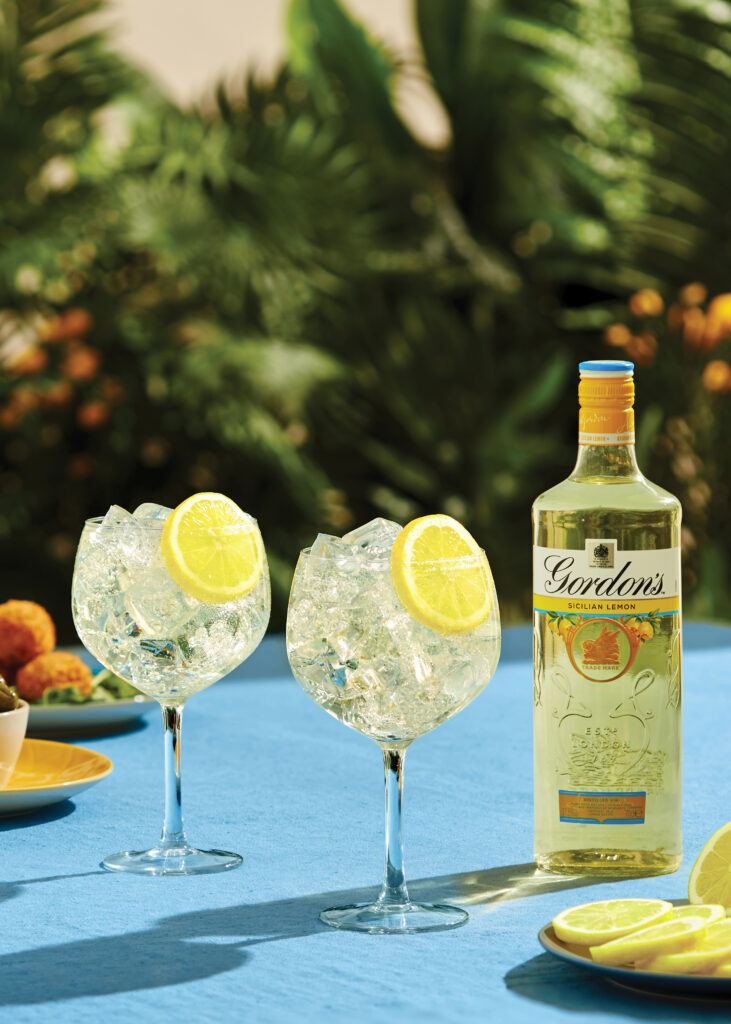 A range of gin variants is something that consumers will expect to see on shelves and they are open to exploring and trialling new options.
Flavour trends are also revealing a lot. Berries have the highest share of flavoured spirits (38.4%), followed by spices (18.3%) and citrus (12.6%)³, and we know that both tropical and citrus are rapidly gaining share⁴.
With so much innovation making its way into the gin category, retailers should consider both flavour trends and also what will work well for their regular customer base. When choosing which brands to stock, retailers should look to well-known brands such as Gordon's, and create a lynchpin to help consumers navigate their choice.
In fact, Gordon's is a proven must-stock when it comes to gin – holding the top eight spots in the impulse channel across multiple SKUs⁴.
Gordon's now offers a wealth of variant choice with Gordon's Premium Pink Distilled Gin, Gordon's Sicilian Lemon Distilled Gin, Gordon's Mediterranean Orange Distilled Gin, Gordon's White Peach Distilled Gin and Gordon's 0.0% Alcohol Free Spirit.
However, it will also be important to consider utilising classic originals like Gordon's London Dry, which has an impressive 62% of RSV⁵, to make the most of gin sale opportunities and creating a central point to extend your range from.
Gin remains an exciting and energised category with strong sales potential. As well as leveraging well-known brands and incorporating choice into a range, communication with customers can help quickly establish what will work well in a store.
Read more Gordon's product news and articles
¹ GPS Off-trade MAT 02.01.2021
² Based on £RSV in the first 14 weeks since launch in the off-trade only (data provided from Nielsen Scantrack and dated back to 1 June 2007)
³ NielsenIQ Scantrack MAT TY we 27.03.2021
⁴ Nielsen Scantrack Data w/e 3.10.20
⁵ (*IWSR title size of Gin, ** Gin Alcovision 2020 5Ws *** Why: Flamingo Future of Gin )