Why Attend?
This year's Women in Convenience event aims to equip you with the tools you need to build your confidence, and achieve your personal and professional goals.
Based on our research findings and feedback from last year's event and our retailer steering group, the content of the event will allow you to:
Develop your personal and business skills through practical workshops,
Feel inspired as leading retailers and suppliers share their stories,
Share experiences and build a network of like-minded independent retailers.
With interactive workshops, inspirational guest speakers, a retailer and supplier panel session and plenty of networking opportunities, the 2023 Women in Convenience event is an unmissable opportunity to gain insights, advice, and connections that will help you grow your business, and realise your full potential.
This event is open to all retailers, no matter their gender.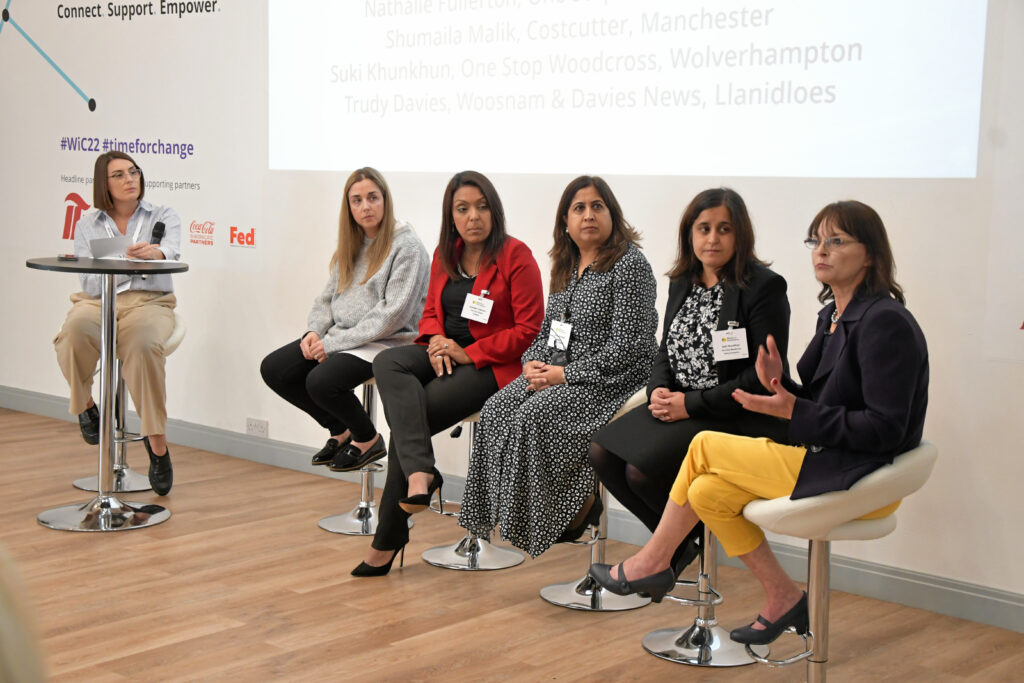 Headline Partner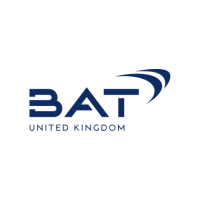 Supporting Partners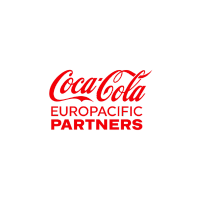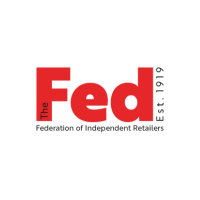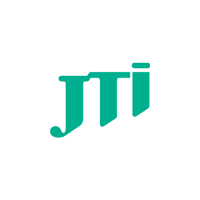 Agenda
10:45 – 11:30 Arrival, tea/coffee and networking

A chance to catch up with and expand your network and speak to our partners over a cup of tea/coffee and a light snack.
11:30 – 12:50 Opening session: supporting and empowering women working in convenience

Megan Humphrey, Newtrade Media's Strategic Lead for Women in Convenience, will welcome attendees, and be joined by the rest of the Women in Convenience team at Newtrade Media to break the ice and share an update on progress made by the initiative in the past year.

Making waves
Samantha Ward, Head of Convenience Retail at our Headline Partner, BAT UK, will share the story of how she got to where she is today, and share some insight into how she overcame her own personal challenges, with a focus on self-compassion. Sam will also share some of the progress that BAT UK have made in improving diversity and inclusion in the industry to provide a platform for equality for women working in the retail environment.

Panel: Working together for a more inclusive and profitable future
Find out how the industry is coming together to create a more inclusive culture, and how you can help to speed up progress. Louise Banham, Editor-in-Chief at Newtrade Media, will be joined by a panel of leading retailers and suppliers to discuss how the industry is changing to enable women to thrive and what more can be done to improve the industry for everyone.

Q&A
A chance to ask questions or comment on what you've heard from the speakers in the opening session.
12:50 – 14:00 Networking over a light buffet lunch

A chance to create and enhance your network, speak to our partners and refuel.
14:00 – 15:05 Workshops: building business confidence

Attendees will break into two groups to maximise the engagement and interaction of the workshops. Both groups will experience both workshops mentioned below.

Speaking with confidence – Natalie Reeve, Head of Commercial at Newtrade Media and presentation skills trainer, will lead a workshop to give you the belief to put yourself forward to join industry or event panels and to confidently share your opinions and ideas in meetings and at events.
Gaining business plan buy-in – Parin Gohil, Managing Director at Newtrade Media and former business owner, will lead a workshop that will give you the tools and advice you need to create a business plan that will help your business to succeed, as well as top tips to get your team on board with your plans.
15:05 – 15:45 Break for tea/coffee and networking

A chance to continue strengthening your network, speak to our partners and grab a cup of tea/coffee and a light snack.
15:45 – 16:50 Closing session: showcasing success and overcoming challenges

Megan Humphrey, Newtrade Media's Strategic Lead for Women in Convenience, will open the final session of the day.

Retailer Spotlight
Judith Smitham, owner of Trelander Stores and The Old Dairy – Pydar Stores in Truro, started working in retail by chance in 1994 and has never looked back. Judith will chat with Newtrade Media's Head of Events, Samantha Gunston, about her inspirational journey from part-time sales assistant with no retail experience, to award-winning multiple store owner. Hear about the people that influenced her journey, the lessons she's learned along the way and how she's nurturing her team to become future store owners.

Overcoming Challenging Behaviour
Managing and overcoming challenging behaviour is a vital skill for everyone, but even more so when working in retail and interacting with a diverse range of individuals each day. This session will give you the knowledge to better understand the behaviour and the tools and advice to respond to and overcome them in a positive, calm and respectful manner, whether it be face to face, or online.

Q&A
A chance to ask questions or comment on what you've heard from the speakers in the final session.
16:50 – 17:45 Networking drinks reception

A chance to continue networking with your new connections and enjoy a drink on us.
17:45 – 20:00 Informal networking dinner (optional)

Join members of the Women in Convenience team and fellow retailers for an informal dinner in a nearby restaurant. This is an optional element and has a subsidised cost of £40 for retailers. Click here for more detail
Women in Convenience Collaborators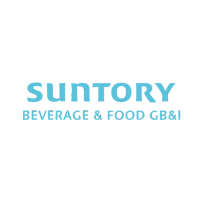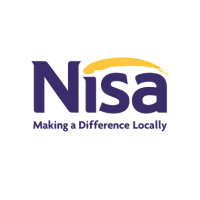 Venue
Situated at the heart of Birmingham city centre, just a few minutes' walk from all major transport links, TheStudio is a great venue to host the second Women in Convenience event in October. An "Aim Accredited" independent venue, often referred to as a hidden gem, TheStudio boasts delicious food cooked by onsite chefs; a welcoming, client-focused team; and bright, productive spaces.
Sessions will take place in Explore with breaks in the Atrium Bar and Roof Terrace next door. Both rooms are on the second floor of the venue (lift access available).
Address
7 Cannon St, Birmingham, B2 5EP (what3words location: ///villa.fish.doing)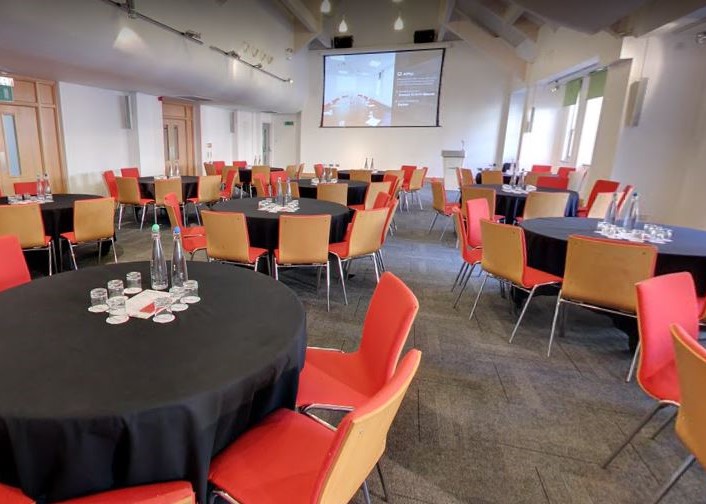 How to get there
Train – There are three railway stations within walking distance of TheStudio: Birmingham New Street, Snow Hill and Moor Street. New Street Station is just two minutes walk from the venue.
Leave New Street Station via the North exit 'Stephenson Street' or 'New Street entrance' and head up Lower Temple Street. Turn right and continue down New Street. Cannon Street is the second street on the left, TheStudio is halfway along Cannon Street on the right-hand side
Car – We encourage you to take public transport where possible to reduce your impact on the environment. Should you be driving an electric car, the nearest charging points are on Temple Row, B2 5NY (what3words location: ///dare.blocks.cones).
Should you choose to drive, there are two NCP car parks nearby should public transport not be an option. Both are a 10-minute walk from the venue and are in Birmingham's Clean Air Zone. NCP High Street, B4 7LN (what3words location: ///deal.skip.swan) costs £14.95 for 6-24hrs if booked via the NCP app; and NCP Grand Central (New Street), B5 4AN (what3words location: ///bucks.stars.slides) costs £17.15 for 6-7hrs if booked via the NCP app.
Networking Dinner
Join members of the Women in Convenience team and fellow retailers for an informal dinner at the Cosy Club nearby to the event venue. This will be a great opportunity to continue networking with your new connections.
Venue: Cosy Club Birmingham, 4-minute walk from the event venue
Time: 17:45, immediately after the close of the event on 5 October
Cost: £40+VAT per retailer including a three-course meal and two drinks (all dietaries will be catered for)
Address: Cosy Club, 33 Bennetts Hill, Birmingham B2 5SN
Menu: Click here to view the menu for this dinner
If you have any questions or would like to attend this dinner, please note this on your registration form or contact events@newtrade.co.uk and a member of the team will reach out to confirm your place.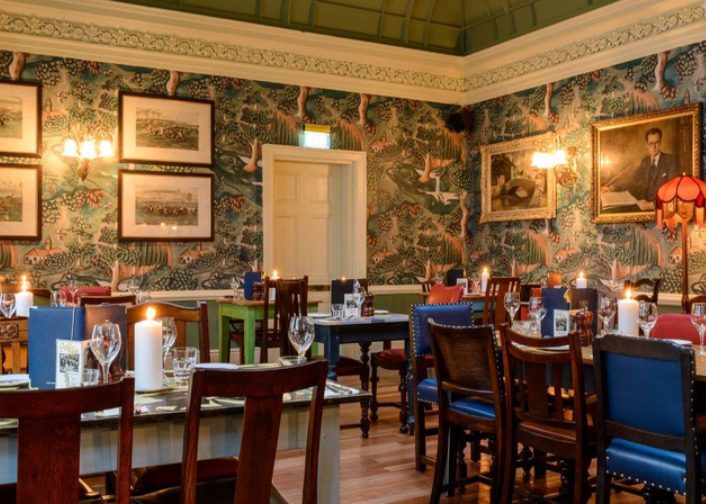 Hotels
If you'd like to stay overnight in Birmingham, below are two nearby hotels that we can recommend.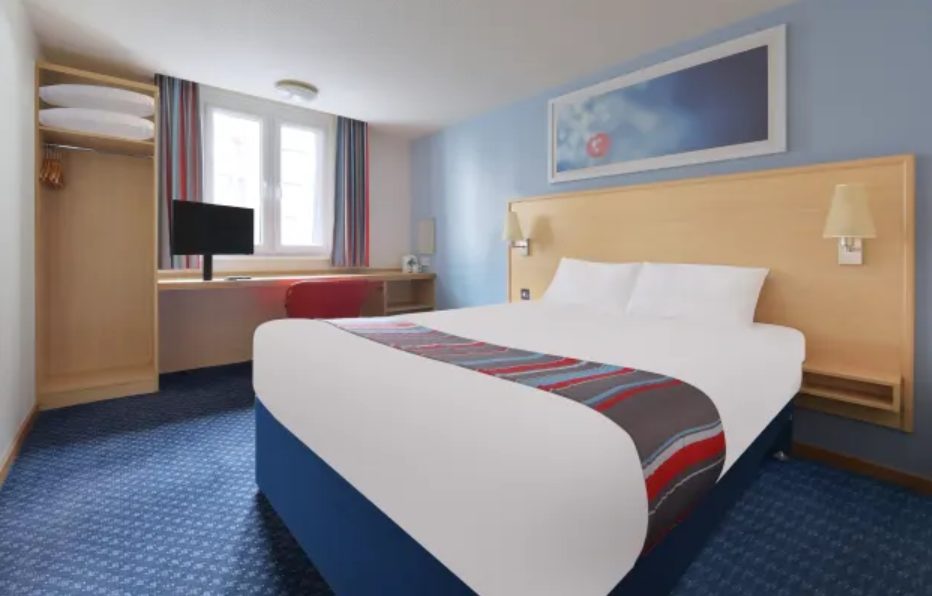 230 Broad Street, Birmingham, B15 1AY, United Kingdom
5-minute walk to the WiC event venue
Rooms start at £51 per night for a double room
*Prices are subject to change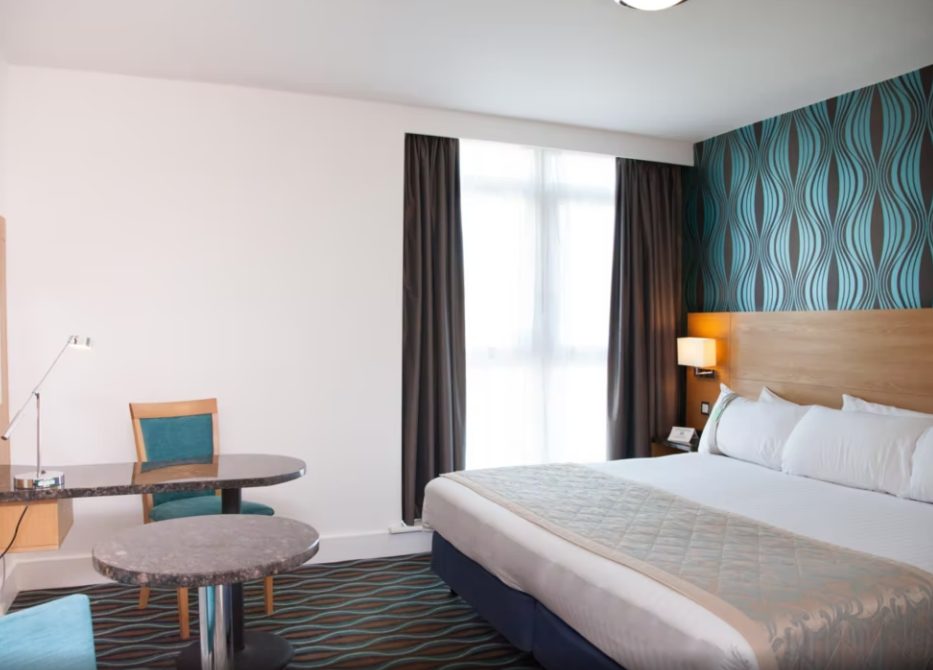 Holiday Inn Birmingham City Centre
Smallbrook Queensway West Midlands, Birmingham B5 4EW United Kingdom
7-minute walk to the WiC event venue
Rooms start at £107 per night for a double room
*Prices are subject to change