How the tobacco market evolved during lockdown
The pandemic wrought enormous change in people's behaviour and shopping habits that, combined with legislative changes in the tobacco industry, meant retailers had plenty of different challenges to face and opportunities to take advantage of over the past 12 months. As we emerge from this pandemic, some of these opportunities will continue, while others may prove to have been short-lived fads of the pandemic.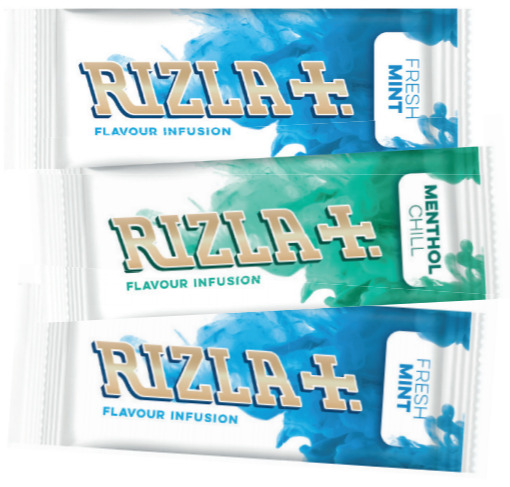 "Tobacco has been selling a lot during lockdown," says Nico Ali, from Scotch Estate Premier in Jarrow, Tyneside. "Rolling tobacco has been selling the most because it's a bit cheaper and these days sometimes people can't afford more. Vape liquid sales have gone up as well because people can get the pen and then you can get the liquid bottles for just £2."
The desire for value has become one of the driving trends of the past 12 months and, according to Chris Street, market manager UK at Imperial Tobacco, this is a trend that is expected to continue driving customer choices.
"Demand for value is shaping shopper behaviour as consumers continue to seek out greater value from the products they buy," he says. "This is a trend we expect to continue and even accelerate as a result of the pandemic, so offering products such as Embassy Signature that deliver premium features and exceptional value should be a big focus for retailers in 2021."
The menthol ban changed the marketplace significantly, with certain products taken off the shelves to be replaced with new innovations, such as vaping and next-generation tobacco. In fact, the past 12 months have seen a considerable number of new launches that have sought to carve out new corners in the tobacco marketplace, as JTI's Nordic Spirit did when it launched in 2019. It's a trend that is set to continue long after the pandemic is over.
Value remains the core driver for shoppers
A few years ago, shoppers often retained a fierce loyalty to their particular tobacco brand, but with plain packaging and the tightening of belts due to coronavirus, value has instead become one of the main drivers when it comes to decision-making and will continue to be so.
"I think the price sells it," says Imran Nasim, from Symington Stores in Kilmarnock. "Whatever is the cheapest, they'll buy that. There are still people who will look for certain brands, but it's now more dependent on the price."
As well as looking for cheaper brands, customers are also looking for less-expensive ways to get their tobacco, with roll-your-own (RYO) especially experiencing growth. "The tobacco market remains heavily price-driven and this has led to an uplift in consumers switching to RYO, as well as value factory-made cigarettes," says Duncan Cunningham, UK corporate affairs director at Imperial Tobacco and Blu.
"The segment has expanded its market share and now accounts for 45% of tobacco sales, with recent data showing volume sales growing by an impressive 30% as consumers seek out greater value for money.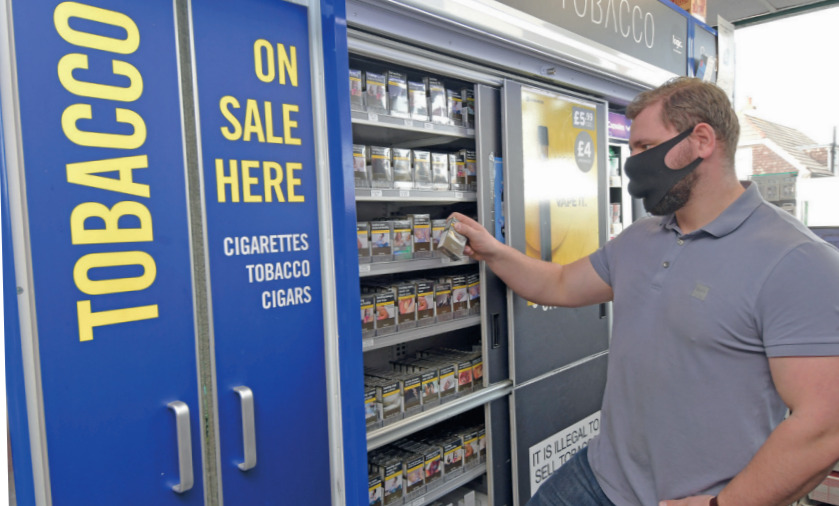 "We're also seeing a rise in dual users buying RYO and cigarettes for different occasions, as more shoppers move to a nicotine portfolio approach. Figures show a quarter of consumers are now dual smokers."
Backing this up, Nasim has noticed a rise in sales in Kensitas Club rolling tobacco – a brand that recently brought its RRP down to £11.95 for 30g in Scotland. "That's the first time I've seen a manufacturer bring its tobacco down in price," says Nasim.
"Maybe they're trying to help us combat duty-free tobacco. But if we can get tobacco cheaper, we'll sell it cheaper, and that's the only way you keep your customers happy." Customers are likely to reward retailers offering value options.
"Price remains a key factor for existing adult smokers. Retailers should stock up on value RYO products, such as JTI's Sterling Rolling Tobacco," adds Ross Hennessy, sales vice president at JTI UK. I've seen a manufacturer bring its tobacco down in price," says Nasim.
"Maybe they're trying bacco. But if we can get tobacco cheaper, we'll sell it cheaper, and that's the only way you keep your customers happy." Customers are likely to reward remains a key factor for existing adult smokers. Retailers should stock up on value RYO products, such as JTI's Sterling Rolling Tobacco," adds Ross Hennessy, sales vice president at JTI UK.
Top facts
JTI is currently the number-one tobacco manufacturer in the UK, with a combined market share of 45.1%
Amber Leaf is the top tobacco brand in the UK with a 27% share of the RYO market
Benson & Hedges Blue is the UK's number-one cigarette brand
8.1 million kilograms of rolling tobacco are sold in the UK each year
With a current market share of 36.1%, cigarillos are the fastest-growing cigar sector
Convenience sales of tobacco accessories are now worth more than £230m
A resurgence in cigars and premium products?
One of the major trends that has been accelerated throughout the pandemic is the premiumisation of people's purchases, as customers look to treat themselves during these challenging times. In the tobacco world, value might have enjoyed growth, but at the other end, cigar purchases have also had an increase in popularity as people look for something a bit special.
"One current trend in cigars worth highlighting is the medium/large segment enjoying something of a renaissance at the moment, growing by 12.3% in volume and nearly 17% in value versus the same time last year," says Alastair Williams, country director at Scandinavian Tobacco Group UK.
"This may potentially be down to people being at home more with increased time on their hands to enjoy a larger-format cigar. The trend is led by our Henri Wintermans Half Corona brand, which is responsible for nearly threequarters of all sales in this segment, and is in growth of just over 21% since the same time last year."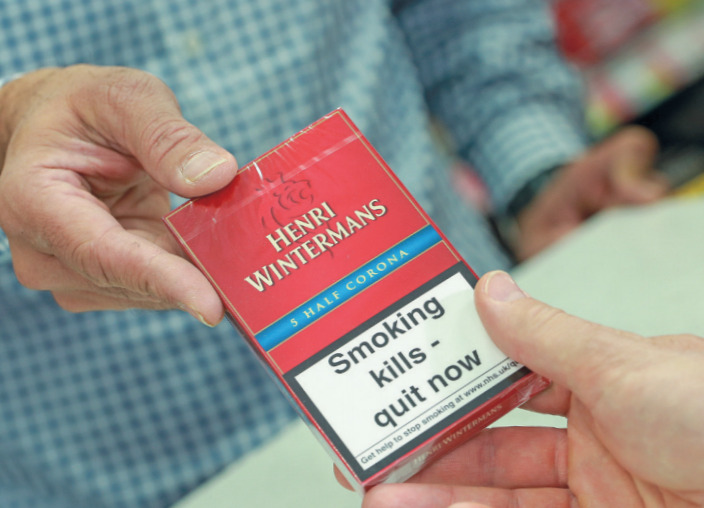 As well as cigars, premium preferences are being seen elsewhere in tobacco, including in the filters market, as demand for more natural and environmentally friendly products grows. OCB Virgin Slim and OCB Virgin Slim & Tips use unbleached papers and sustainably sourced natural gum, and have enjoyed considerable growth.
"We've seen increased interest in premium paper and tips formats, such as OCB Virgin Slim & Tips, OCB Premium Slim & Tips and OCB Organic Hemp Slim & Tips, with the subcategory now worth nearly £14m and growing at 80% year-on-year. Demand for OCB products is such that it is currently the fastest-growing paper brand in the market," says Gavin Anderson, head of sales at Republic Technologies (UK) Ltd. Having some upselling options could, have enjoyed therefore, be worthwhile.
The fight against illicit tobacco set to return
The lack of international travel has drastically reduced people's ability to buy cheap duty-free and illicit tobacco abroad, which has driven many consumers back to their local stores for their purchases.
"They're complaining because they feel they're paying extra because they can't get the dodgy stuff," says Nasim in Kilmarnock. "For now, our sales have gone up a wee bit, but once people can go abroad, many will just go back to buying it from there."
For retailers to maintain their sales of legal tobacco even after the airports reopen, it is important they assist groups looking to stamp out sales of illicit tobacco. JTI's 'Don't be complicit' campaign and its postcode calculator tool are part of a wider initiative to fight the illicit tobacco trade.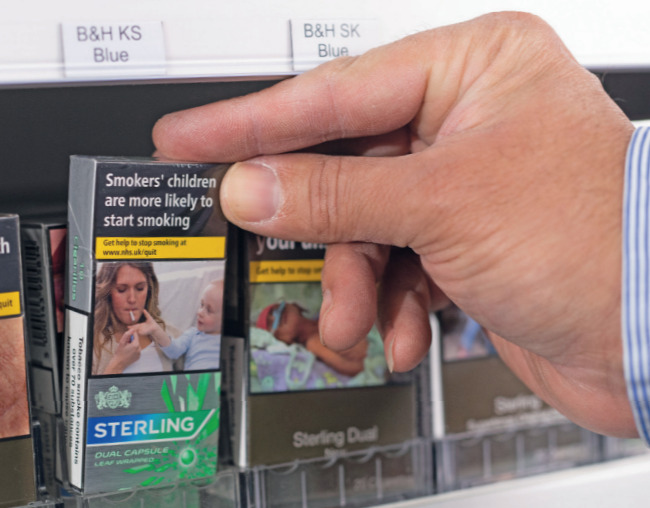 On top of this, JTI is also working to prevent underage sales of tobacco through staff-training programmes, including Challenge 25, 'No ID, No Sale!' and 'IDentify' – JTI's own youth-access prevention scheme.
"Through test purchasing, the programme checks whether retailers are following Challenge 25 best practice – where retailers ask for proof of age if the customer appears to be under the age of 25," says Ian Howell, fiscal and regulatory affairs manager at JTI UK.
"In those stores found to be at risk of selling to minors, training is offered on behalf of JTI. This free-of-charge professional training is provided by Age Check Certification Service's (ACCS) fully qualified Trading Standards professionals and is designed to help the retailer comply with all relevant legislation and maintain their status as a responsible retailer."
Promoting your tobacco brands
Although price-marked packs are a thing of the past and advertising your tobacco products on social media is forbidden, there are still things that retailers can do to promote their tobacco products to their customers.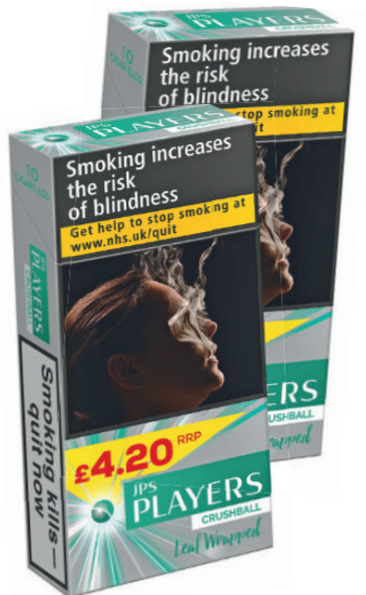 "You can put price lists up," says Nico Ali. "Booker will give you posters with prices and if you're at Premier, they give you a certain percentage off the price."
For Imperial's Duncan Cunningham, well-trained staff, who can talk to customers, answer questions and make informed recommendations, remain one of the most valuable promotional tools for retailers.
"It's essential they know what products are stocked in store and where they are positioned on the gantry, so they easily find them," says Cunningham.
"This is especially key for bestsellers so they can always keep an eye on stock levels to avoid running out. This should also be a focus for any accessories, so they know to upsell where possible."
New launches in nicotine
Vype rebrands to Vuse
BAT UK is rebranding its Vype brand, launched in 2013, to Vuse, bringing everything under one global brand. Vuse will include product upgrades and launches for independent convenience retailers. However, the Vype pods will remain the same under the Vuse brand, with Vuse and Vype compatible with Vype devices
Sterling Dual Capsule Leaf Wrapped
JTI UK has announced the launch of Sterling Dual Capsule Leaf Wrapped in a brand-new 20s format. It has an RRP of £9.10 and, according to JTI UK sales vice president Ross Hennessy, offers a "mentholated Virginia blend tobacco and capsule filter that, when crushed, releases a peppermint flavour"
Ploom
This device was launched at the end of 2020 and is a heated tobacco product that "offers existing adult smokers an alternative but familiar experience by heating tobacco instead of burning it". It is available at ploom.co.uk for selected retailers
Flavour Fusion Cards
Republic Technologies launched Flavour Fusion Cards, which enable customers to create their own level of flavour in the packet of cigarettes or RYO tobacco in 30 minutes, in February this year. Available in two varieties – Fresh Bursts and Menthol – it has an RRP of 39p per card, with each outer containing 25 individual cards
Gold Superkings join Imperial's Embassy Signature Range
Imperial Tobacco has swapped its Embassy No.1 Red Superkings and replaced them with its new Gold Superkings variant to "help retailers cater for shoppers looking for premium products at a great price"
Signature Action
Scandinavian Tobacco Group is changing the name of its Signature filter cigarillo brand to Signature Action to maintain consistency within its global brand portfolio. "We are keen to stress that only the name of the product is changing and the cigar itself will remain the same," says country director Alastair Williams
The Swan Counter Display Unit (CDU)
Republic Technologies has launched display units for its menthol variants and papers. The Swan CDU holds five packs of each Swan menthol variant and "enables retailers to showcase the breadth and choice in menthol from the UK's number-one filter brand". Republic Technologies has also released a CDU that contains 10 booklets of each of the three OCB Slim & Tips products: OCB Virgin, OCB Premium and OCB Organic Hemp
This feature appeared in the 20 April issue of Retail Express. To get the latest issue, click here
Read more tobacco product news and category advice