Having an easy-to-shop, well-laidout soft drinks fixture is key for maximising sales in the category and helping deliver future growth. This begins with stocking the bestselling, most-recognised brands where customers' eyelines will naturally fall. In July, RN and Red Bull's Octavia Prendergast visited two retailers to share advice on improving their range to meet customer needs more effectively.
BEFORE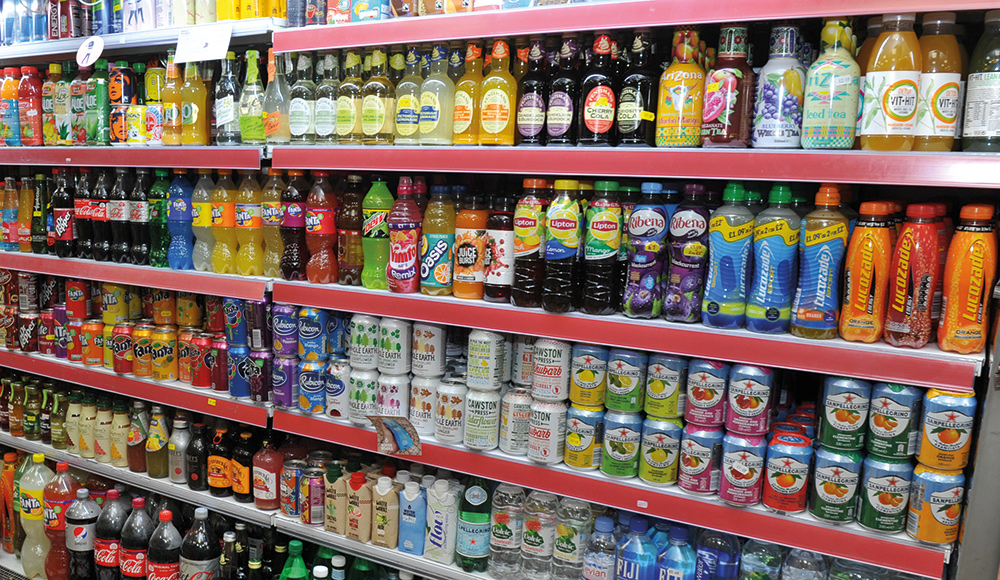 AFTER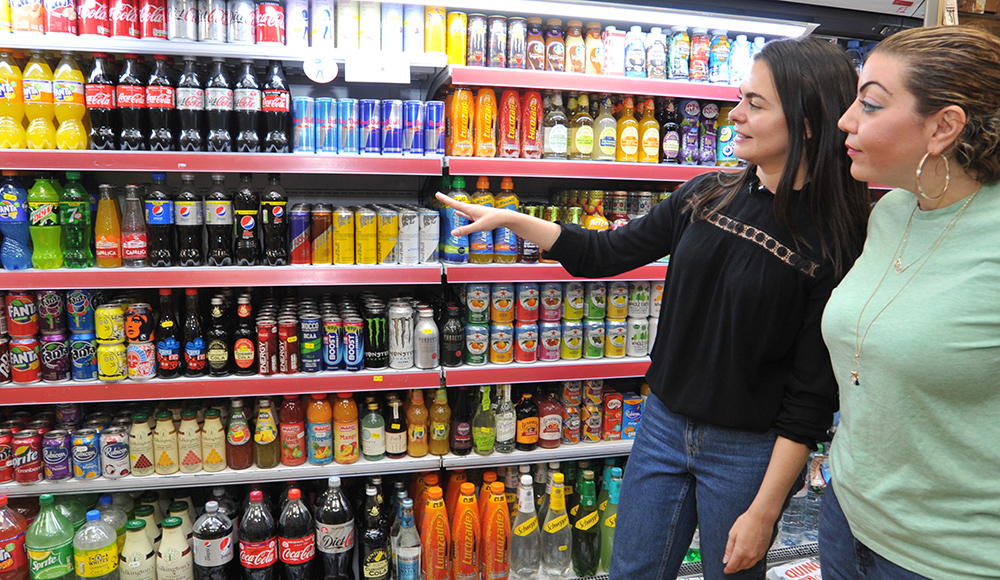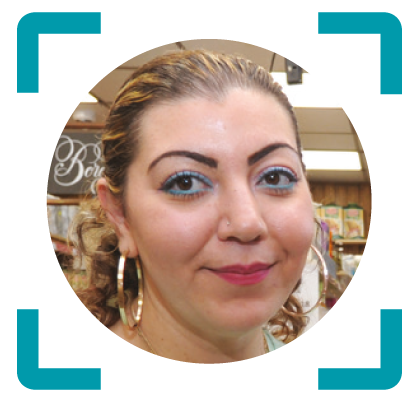 FOCUS ON
ZEHRA MELEMENDI
Organic Village Market,
East Dulwich, London
CHALLENGES
Vertical blocking: Energy drinks, carbonates and juice drinks were mixed together, making it difficult for customers to navigate the fixture.
Signpost brands: Signpost brands, such as Coca-Cola and Red Bull, were on high and low shelves, out of eyeline, making them harder to spot.
Customer appeal: Zehra wanted to appeal to customers making healthier choices, but wasn't sure how to make them stand out to shoppers.
CHANGES TO DRIVE SALES
Vertical blocking: To make the display easier to shop, we grouped products vertically based on shoppers' needstates, such as 'refresh', 'replenish', 'functional' and 'hydrate'.
Signpost brands: To help customers locate their favourite brands, we placed them in the chiller, in the strike zone, where their eyeline naturally falls.
Customer appeal: To appeal to Zehra's customers, we aligned her range to meet shoppers' needs and maximise sales, focusing on organic products.
Zehra says
"Having an expert from Red Bull come to the store has been really beneficial, especially the improved layout, which I'm really happy with. Customers seem to be taking less time to decide what drinks they want to purchase since the changes. I am delighted with the sales increase, especially as my footfall is lower in August due to the summer holidays. Red Bull is still my top seller, but other products are now getting noticed. I will definitely be keeping the changes."

Zehra Melemendi
ACTION PLAN
Vertically group products based on shopper need states to make your display more eye-catching.
Place signpost brands where your eyeline naturally falls to help shoppers locate them quickly.
Align your range to your local demographic, so you appeal to your shoppers and maximise sales.
BEFORE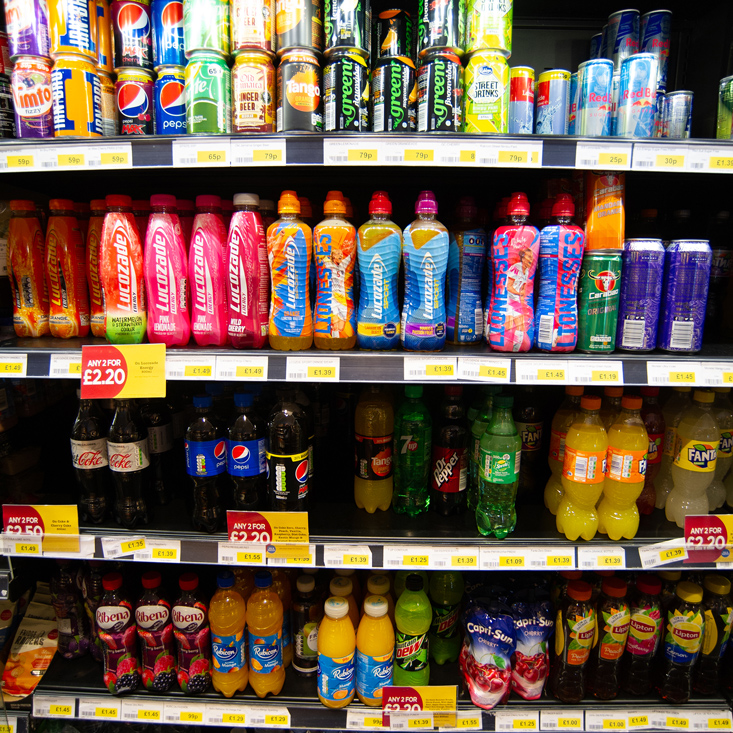 AFTER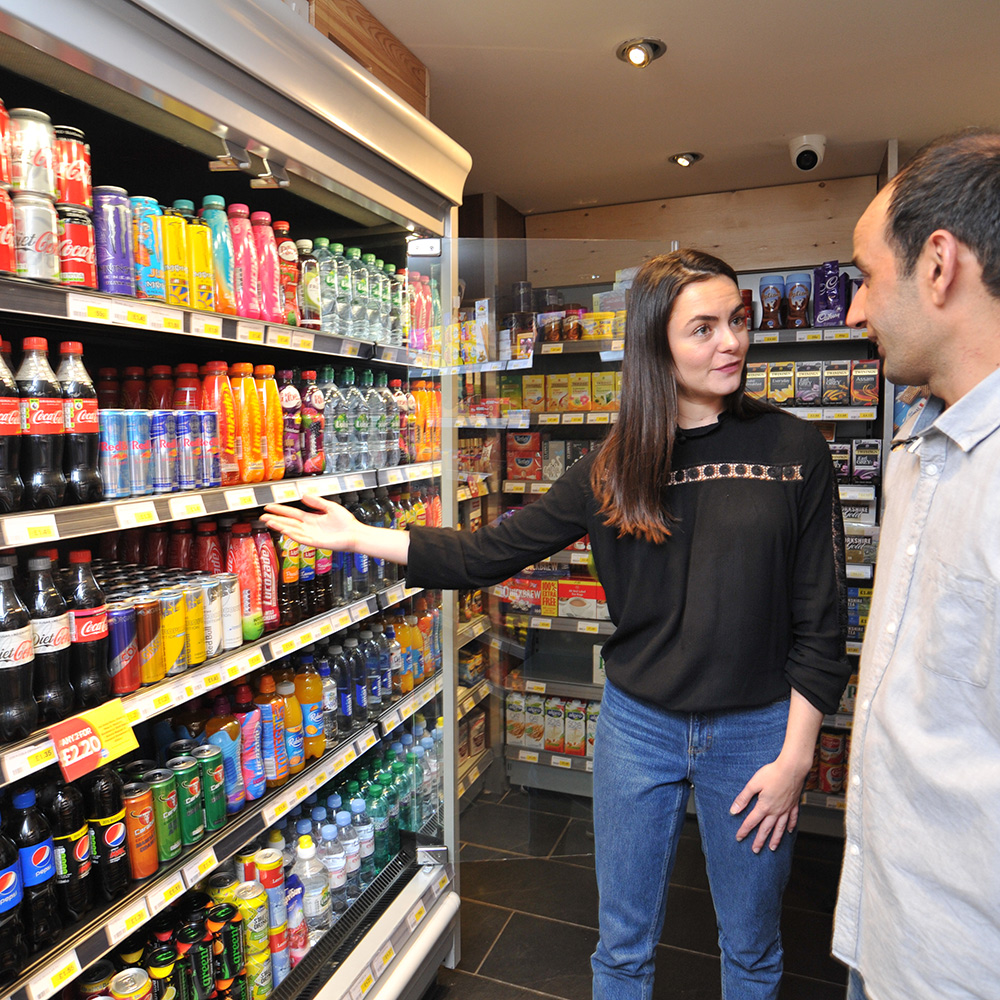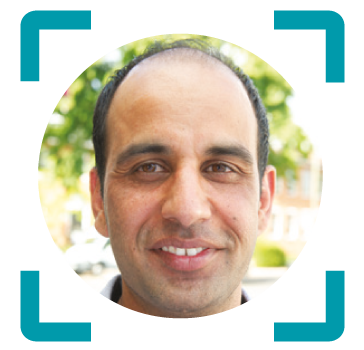 FOCUS ON
KUKI SINGH
Budgens Thames
Ditton, Surrey
CHALLENGES
Need states: Kuki's chiller offered lot of different types and flavours of drinks, but it was difficult for customers to find what they wanted.
Create impact: Kuki has a small soft drinks chiller, and bestselling brands were difficult for customers to see as they were placed low down.
Share of space: Kuki was giving a lot of space in his chiller to slower-selling segments, meaning key lines were being missed by customers.
CHANGES TO DRIVE SALES
Need states: To speed up decision making, we arranged the chiller to follow shoppers' needs – 'refresh', 'functional', 'replenish' and 'hydrate'.
Create impact: To improve shopability of the display, we moved signpost brands such as Coca-Cola, Red Bull, Lucozade and Volvic to eye level.
Share of space: To boost sales from the fastestgrowing segments, we aligned the share of space in the display to the sales in store.
---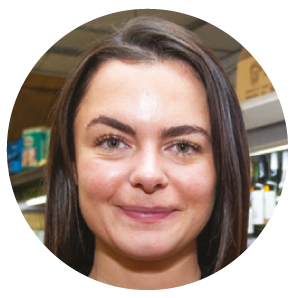 The expert
Category manager, Red Bull
"It's great to see the impact that following our merchandising principles has had on Zehra and Kuki's sales, particularly over a quiet period. It shows that giving a fair share of space to each segment can help boost sales. I'm particularly pleased that Zehra's sales of Red Bull products increased by 41%, which I'm sure will continue as customers get to know the new products better."

Octavia Prendergast
ACTION PLAN
Vertically arrange your fixture to follow consumer need states: 'refresh', 'functional', 'replenish' and 'hydrate'.
Stock bestselling brands where your customers' eyeline naturally falls to ensure you catch their attention.
Align category space in your display to share of sales to boost purchases in the fastest growing segments.

RED BULL'S TIPS FOR YOUR STORE
Merchandise your fixture to meet consumer need-states, in the following order:
1.
Refresh: carbonated drinks for someone wanting to indulge.
2.
Functional: energy drinks for those looking for a boost.
3.
Replenish: sports drinks for someone needing to refuel.
4.
Hydrate: flavoured and plain waters for those quenching their thirst.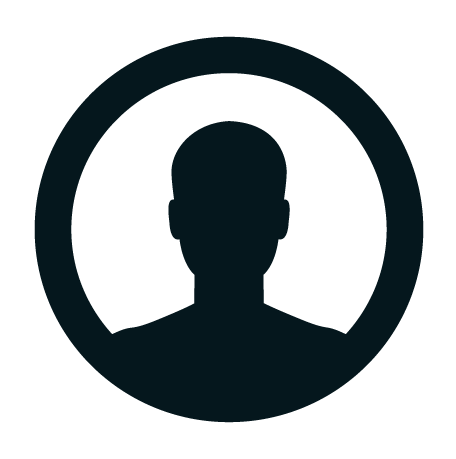 GET INVOLVED
DRIVE SOFT DRINKS SALES
If you would like to increase your confectionery sales and improve your store performance, call 020 7689 0500