The soft drinks category is always changing, with new trends shaping the market every year. To be successful, retailers should stock a range that meets demand. bR.com visited Bury retailer Kev Murji with Jemma Healy from LRS to show him how an understanding of how shoppers shop across different segments can open up new opportunities in areas such as water or meal deals.
13%
of convenience missions are
driven by food to go1

FOCUS ON
KEV MURJI
Go Local Extra, Bury, Manchester
"A lot of young adults visit my shop, so I try to remain competitive and offer a range of value brands. But with so many new trends, it's difficult to know how to effectively merchandise. I'm hoping that, with Jemma's advice, I can make my fixture easier to shop, so customers always find what they're looking for and sales increase."

KEV MURJI

EXPERT ADVICE
JEMMA HEALY
Commercial activation controller, Lucozade Ribena Suntory
"Kev has a good range of soft drinks and knows his customers well. By understanding the mission his shoppers are on – are they looking for meal deals or water and flavoured waters, for example – and improving the flow of his fixture to reflect these, it will be easier for customers to navigate through segments and allow them to view the brands he has to offer."

JEMMA HEALY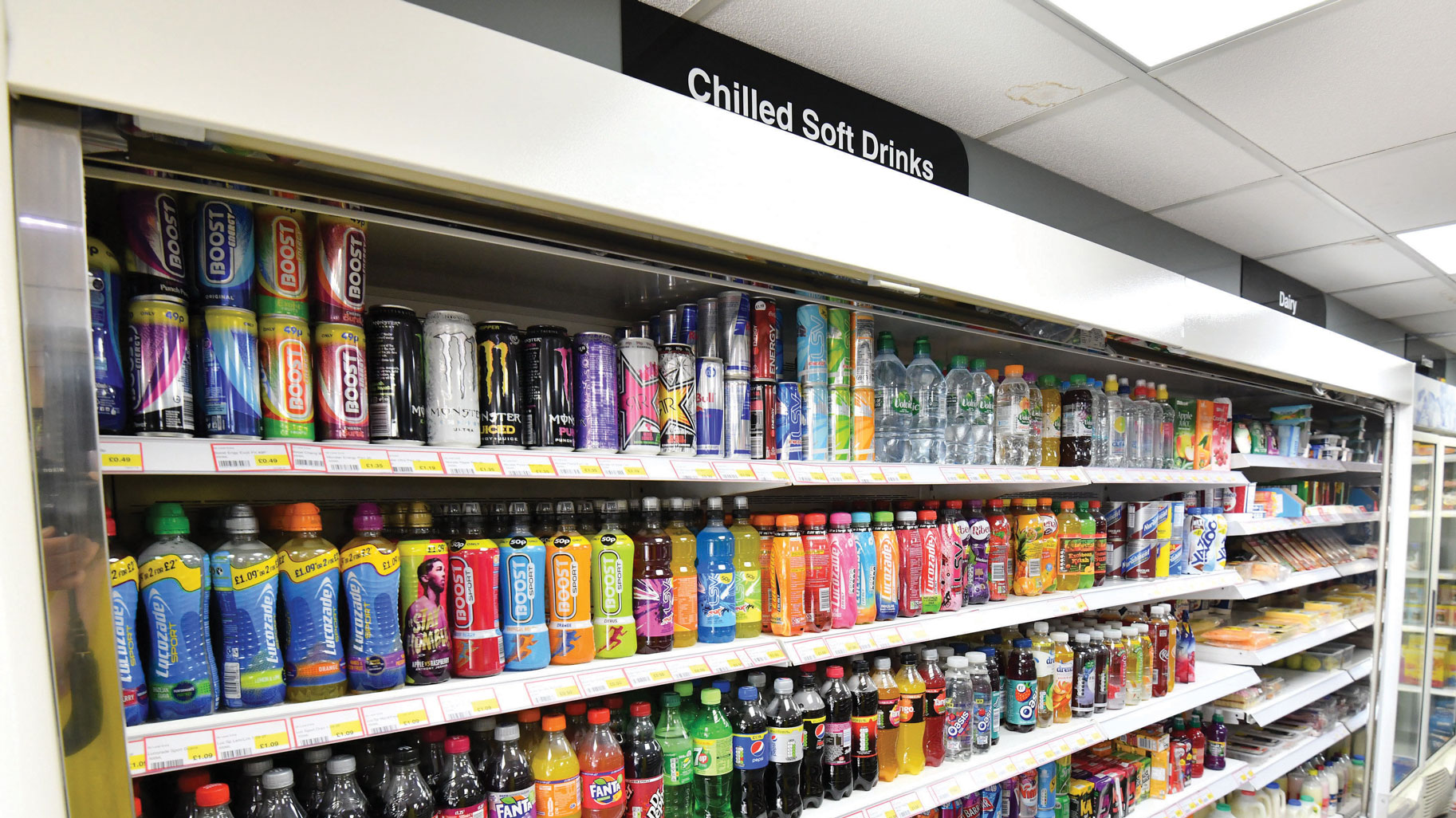 1 Ref: HIM 2018: The Food-to-Go Opportunity
---

LUCOZADE RIBENA SUNTORY'S TIPS
1.
Group sub-categories together to help customers find products easier.
2.
Place bestsellers at eye level so shoppers can stock up on their favourite brands.
3.
Use meal deals to encourage extra purchases and grow basket spend.
ACTION PLAN
Blocking: We linked subcategories such as sports and energy drinks together to make it easier for customers to shop.
Impact: We placed bestselling soft drinks at eye level to make Kev's key lines stand out to shoppers.
Promotion: We suggested adding a snack deal to increase basket spend as it will encourage Kev's customers to purchase additional products.
What happens next?
Over a six-week trial period, Kev followed Jemma's expert advice. We tracked the sales data at the store to see what changed.
---
Keep a lookout on 4 October