The soft drinks category is based largely on impulse purchases, so creating an impactful display to draw the customer's attention is vital for boosting sales.
bR.com joins Red Bull's category manager, Octavia Prendergast, at two very different London retailers to find out how a great display, coupled with a strong core range aligned to consumer needs can improve shopability and drive sales.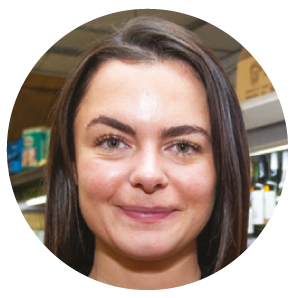 The expert
Category manager,
Red Bull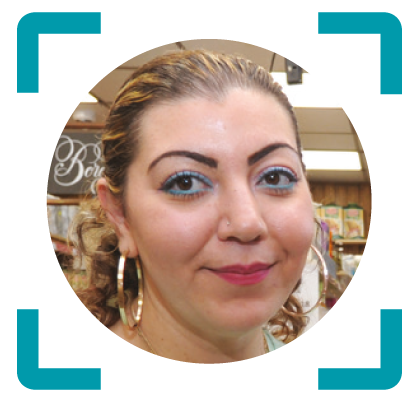 FOCUS ON
ZEHRA MELEMENDI
Organic Village Market,
East Dulwich, London
"Being an organic store, we dedicate a lot of space to unique and organic products, which makes it difficult to organise our fixture in an effective way to drive sales.
We are in a busy area and are quite lucky to have a large chiller, but with so many flavours and lowcalorie options in the soft drinks market, it can be difficult knowing what to stock."
Octavia says
"Zehra's catering for a specialist market and, with health now driving a third of food and drink purchases, she's meeting ongoing trends.
Ensuring her fixture is easy to shop will enable her customers to easily find the product they're looking for and drive additional purchases.
Vertically blocking the chiller, displaying bestselling brands at eye level and aligning them with a fair share of space should allow them to stand out, resulting in a clear improvement and hopefully a sales increase."
ACTION PLAN
Vertical blocking: To make the display easier to shop, we vertically grouped products based on shopper need states such as refresh, replenish, functional and hydrate.
Signpost brands: To help customers locate the signpost brands, we placed them in the chiller in the strike zone where their eyeline naturally falls.
Customer appeal: To appeal to Zehra's customer base, we aligned her range to meet shopper needs and maximise sales, focusing on organic products.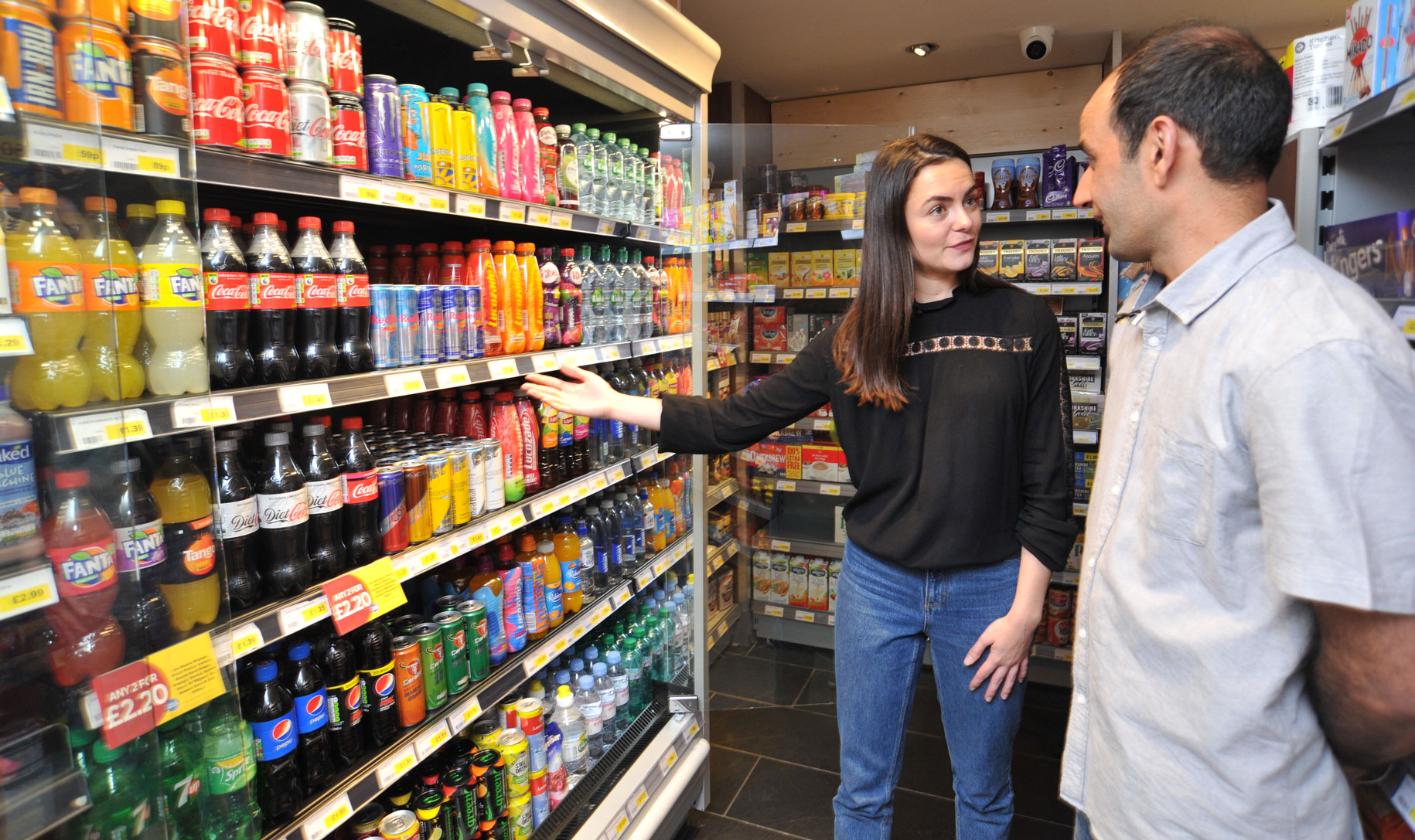 THE OPPORTUNITY
65% more items are purchased if a shopper finds their first item within 10 seconds
40% of shoppers either buy only sugar-free products or both full-sugar and sugar-free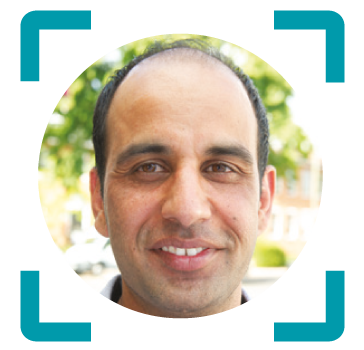 FOCUS ON
KUKI SINGH
Budgens Thames
Ditton, Surrey
"We're in a rural town with several local sports clubs, so have a variety of customers to cater to.
However, with the category changing so fast, it can be tricky working out how to display the bestselling brands to maximise sales.
Having a small chiller at the back of the store is also challenging, because we are limited to the amount of facings and it's not the first thing customers see."
Octavia says
"Kuki has a great store, but a challenge in having a small chiller and no storage.
The key to driving sales here will be having the right stock and blocking categories from left to right to help customers shop the range.
Research shows that 94% of shoppers do so by shape and colour, which is why paying attention to the signpost brands, like Coca-Cola for 'refresh' and Red Bull for 'functional', will help customers locate their preference faster and boost incremental sales."
ACTION PLAN
Need states: To help customers locate the signpost brands, we placed them in the chiller in the strike zone where their eyeline naturally falls.
Create impact: To improve shopability of the display, we moved signpost brands such as Coca-Cola, Red Bull, Lucozade and Volvic to eye level.
Share of space: To boost sales from the fastestgrowing segments, we aligned the share of space in the display to the sales in store.

RED BULL'S TIPS FOR YOUR STORE
Merchandise your fixture to meet consumer need states; in the following order:
1.
Refresh: carbonated drinks for someone wanting to indulge.
2.
Functional: energy drinks for those looking for a boost.
3.
Replenish: sports drinks for someone needing to refuel.
4.
Hydrate: flavoured and plain waters for those quenching their thirst.
What happens next?
Over the next six weeks, Kuki and Zehra will follow Octavia's expert advice. We will track the sales data at the stores to see what changes
Keep a lookout on bR.com on 11 October