A category in flux
For Raaj Chandarana, of Tara's Londis in High Wycombe, Buckinghamshire, the uncertainty of the pandemic has had a direct impact on his breakfast-related offering. "When you're talking about customer missions, the world is a little messed up, so we've been recovering from that and getting what we can on the shelves," he says.
"From my perspective, I've kept it to the basics, which is making sure I've got all the breakfast cereals I can have in stock and that cereal bars are there for people on the go – my approach isn't complex."
In the past two years, lockdowns and remote working saw people take a more leisurely approach to breakfast, taking more time to prepare and eat their morning meal.
Now, although restrictions are generally looser across the UK than this time last year, the spread of the Omicron variant has revived cautious behaviour among those who can work from home, meaning retailers need to be able to spot the trends driving their sales and tweak their offer accordingly.
For instance, Kay Patel, of Best-one Wanstead in east London, has seen his on-the-go breakfast options sustain their post-July 2021 regrowth through Omicron. "We do a lot of pies, pasties and protein bars because of nearby schools and building sites," he says. "We've had to make space again for them because people are back to work."
Retailer view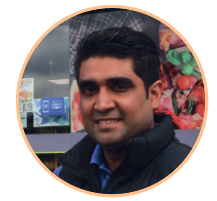 "Breakfast-to-go options took a big hit during the pandemic. Our bars died a death, but we're getting back to how it was. We looked at the range we incorporated before the pandemic and a lot of things have changed. Some products you can't get anymore or have shortages, so we've adjusted and added different lines.
"We struggle to get all of the Belvita bars, so we've got two at the moment and have given extra space to a new Grenade bar we haven't stocked before. The shelves are full, but the range is temporary; it keeps it interesting because we add in products we can only get every so often, such as Pop Tarts.
"We also offer singles and boxed multipacks of croissants and pains au chocolat from Delice de France – the singles are very popular with builders. Delice de France is a one-stop shop for pastries because we need to hit minimum orders and they do everything we need, and the packaging is tailored to our trade. We want to get breakfast sales back to normality, and then we'll try and innovate if we can."
Comfort and value
As the opening meal of the day, breakfast is a meal that people want to be comfortable with, only changing their approach in line with a broader dietary or lifestyle shift. Recognisable brands in key breakfast categories remain crucial to shoppers, says Darryl Burgess, head of sales at Weetabix, and should form the heart of a store's breakfast offer.
"Cereal increased its dominance during lockdowns, being seen as quick, easy and tasty – the three biggest needs at breakfast time. Products like Weetabix also offer versatility, as they are easily personalised with different fruits, milks and toppings," Burgess explains.
"Cereal brands also performed well in the past year compared to own label, suggesting people were looking for familiar products during a period of uncertainty and reinforcing the value-for-money message."
Kay Patel's cereal range is focused on Kellogg's and Nestlé lines, with an emphasis on price-marked packs (PMP). "PMPs are important for us with cereals," he says. "You can't tell what a pack of cereal should cost, so just to instil confidence in our customers it has to be price-marked for us."
Knowing how far you can stretch a specific box of cereal based on its size or number of servings is important for shoppers in a period of income squeeze, so cereal packs with recommended serving numbers are also increasingly important for shoppers.
To shake up the category without alienating shoppers, look at recent launches from recognisable suppliers that slot into your offering. Weetabix's new Melts, which launched as a £2.99 option, are already worth £1.3m – and are also classified as non-HFSS.
While HFSS regulations are unlikely to alter the positioning of breakfast goods in affected stores, increased shopper awareness of nutritional levels may influence their attitude toward breakfast goods.
Retailer view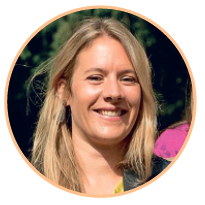 "Lockdowns, furlough and increased working from home have all contributed to a significant increase in at-home breakfast occasions, with an incredible 18.8 billion recorded in the 52 weeks to the end of November 2020 – up 5% year on year, according to Kantar, while on-the-go breakfasts suffered.
"Now, with hybrid working models remaining in place for many, in-home breakfasts are seeing sustained uplift, and with many workers no longer facing the morning rush to leave the house, Kantar has reported a shift in the time many are choosing to eat the first meal of the day. This has also changed what we choose to eat.
"Later breakfasts mean more cooked food and less cereal. This was reinforced in a recent survey by Waitrose, which found that during the first lockdown, Brits ate eggs for breakfast 68% more times than in the previous year, while bacon sales were up 21%.
"The mainstay of nutritious in-home breakfasts, and a key host occasion for butters and spreads, toast consumption has mirrored the growth of in-home breakfast occasions, which has contributed to butter and spread value growth of almost 9.1% in the 52 weeks to 4 September 2021, when compared with pre-Covid levels of 2019. Kantar has reported 20% growth in toast as a top breakfast choice when consumed after 9am."
A healthier approach
The combination of the pandemic and looming HFSS regulations has driven increasing concerns around healthier eating. "While Covid-19, health trends and product innovation have changed the face of breakfast in recent years, the basic key items remain the same: bread, butter, milk, sweet spreads and cereal," says Charlotte Hulbert, retail sales manager at Brioche Pasquier. "However, these categories are not as simple now as they once were.
"Butter and milk require a selection of dairy alternatives, sweet spreads need to go way beyond marmalade, and cereals now include a wide range of products from breakfast bars to granola, porridge, and seed and nut supplements to sprinkle on top."
Consider where you can add healthier alternatives to breakfast products, such as rye breads and oat milks.
The inverse relationship between snacks and health is being challenged through brands such as BelVita and suppliers including Epicurium. "We've seen customer preferences moving to healthier, and it was previously a question of whether those options were available to us through our suppliers," says Patel. "We're now seeing them there, and if not we're looking at niche suppliers such as Epicurium and Auguste Noel that have extended ranges such as Eat Natural. Through Best-one, we'll get two or three lines, but we've used the niche suppliers to add vegan bars to the range."
Top tips
Five tips from Darryl Burgess, head of sales at Weetabix
Retailers should ensure they're stocking a variety of products, focused on a core range of bestsellers, including Weetabix Original, Alpen, Weetabix Minis, Weetos and Ready Brek
However, stocking new cereals can introduce shoppers to the category and encourage increased basket spend
Multipacks have risen in popularity during the lockdowns, especially for cereal bars and drinks. We expect this to continue with more people working from home
It is worth working closely with your suppliers. We work closely with retailers to ensure that our product range works for them. This can include introducing different pack sizes or using price-marked packs (PMPs)
Take advantage of PMPs. They are a major growth area for convenience stores, as consumers are increasingly looking for reassurance on value when they're shopping. The Weetabix PMP range covers a range of lines across our cereal and drinks range, at different prices. We work hard to ensure our PMPs offer competitive shared margins
Breakfast as a luxury
It's also important to look at the rise of the 'luxury' or 'treat' breakfast as a sort of affordable extravagance amid the rising cost of living. "In times of economic difficulties, shoppers may increasingly turn to 'affordable luxuries', and bread and bakery products are no exception here," says a Hovis spokesperson.
"Sales of pre-packaged continental and traditional breakfast bakery products increased by 3.4% compared with last year; sales of premium pre-packaged continental and traditional breakfast products increased by 17.3% versus last year."
This approach will persist in areas where people can still afford to work from home, thus offsetting various costs of commuting and allowing them to treat themselves to a less-rushed breakfast. "Retailers should cross-merchandise products to inspire consumers to trade up, such as St Pierre's Brioche Buns, eggs, avocado and bacon for an on-trend breakfast sandwich," says Paul Baker, founder of St Pierre Groupe.
"Lockdown inevitably meant an increase in the number of breakfasts and brunches consumed at home, and therefore is deserving of retailers' attention," adds the Hovis spokesperson.
"Thirty-six per cent of breakfast-eaters would like to recreate at-home breakfasts they have had out of home. The opportunity is therefore to offer products and inspiration to help them do this, with more 'special' bread and bakery products, such as cobs, pancakes and muffins, as well as things to go with them, such as eggs, smoked salmon, avocados, jams and spreads."
Read more category management advice and features