FOCUS ON
Siva Pandian
Nisa Virginia Quay, London
Challenges
Choice Siva wanted to give customers more choice and introduce more bestsellers in the chiller where some of his soft drinks were not selling well.
Logical Flow Health drinks, milk-based products and energy drinks were occupying the same vertical space and confusing shoppers.
Vertical blocking Products in each sub-category were displayed on one shelf, which meant it wasn't easy for customers to find their preferred drinks.
Changes to drive sales
Choice The number of facings of less popular products was reduced to provide a wider choice of more popular lines, such as sugar-free energy drinks.
Logical flow Instead of arranging products by brand, they were displayed according to shoppers' needs: refreshment, stimulation and hydration – sodas, energy drinks and water.
Vertical blocking Displays were arranged vertically as shoppers only see products within 1.3m of width on a shelf.
Siva says
"Losing facings of drinks that weren't selling has really transformed the space for us and it shows in our sales. We have been able to expand our popular health drinks ranges – and because of this, we have more choice there now, and they are selling very well. We are also selling more energy drinks, across all brands, now that they are all stocked in one place and are immediately visible to people as they walk through the door."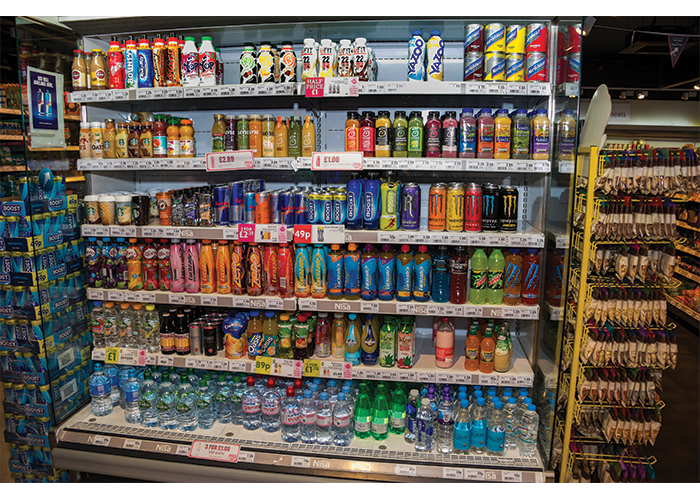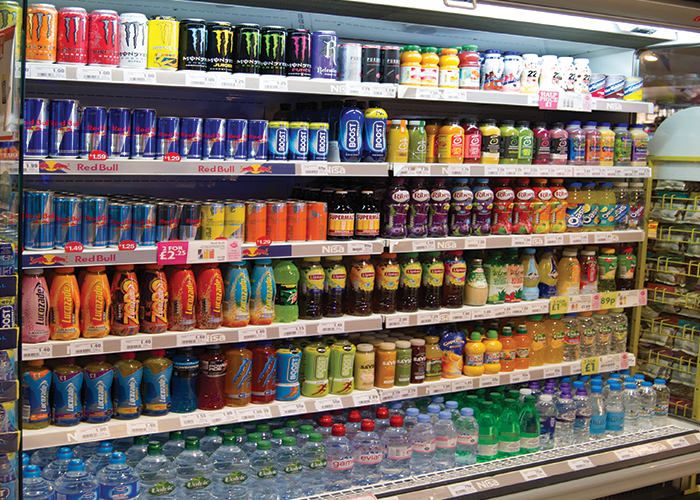 Key lessons
Give a wider range of top sellers more space to offer a better choice and encourage multiple purchases.
Merchandise your fixture accordingto the 'refresh, stimulate, hydrate' principle. Best-selling sub-categories make chillers a one-stop shop for busy customers.
Allow your shoppers' eyes to move up and down your shelves, instead of side to side, as this speeds up shopping.

Focus on
Nishi Patel
Londis Bexley Park, London
Challenges
Create impact Nishi's fridge catered to a lot of tastes but it was lacking impact as it was difficult to navigate.
ChoiceNishi was missing some key sugar-free and large-format options, meaning customers may not have been able to buy their desired product.
Prioritise bestsellers With so many different products, it was hard for shoppers to find what they were looking for, reducing the likelihood of purchase.
Changes to drive sales
Create impact Premium brands were put at eye-level to gain attention, making it easier for customers to view the full range.
ChoiceMore choice, such as sugar-free and large-format options, was offered so shoppers could find and buy their preferred product.
Prioritise bestsellers More space was given to top-sellers and facings of slow sellers were reduced, encouraging purchases.
Nishi says
"I am happy my soft drinks sales have gone up. In energy drinks, the classic Red Bull is still the bestseller, but the large-format cans are selling far better now than they were. Also, after a few weeks of the sugar-free variant being more visible and available, it started to sell more as well. The better positioning and the attention-grabbing PoS, including shelf-edge strips and labels that were added, have helped to make these new choices more attractive to shoppers."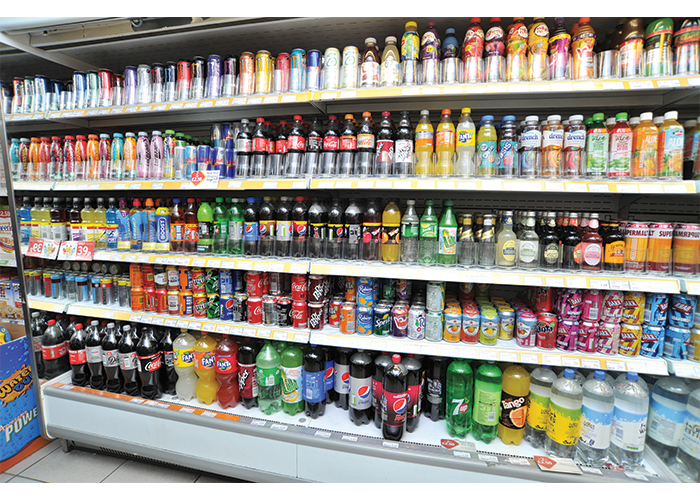 Expert advice
Will Burns
Category Specialist, Red Bull
"I'm pleased with the results which show how implementing a few simple category principles increases soft drinks sales. Allowing the fixture to be shopped more easily benefits retailers and creates sales uplift. Both Siva and Nishi have learnt to proportion their chillers to reflect sales generated by each group of soft drinks. By focusing on these top sellers, their sales have increased substantially."
Red Bull's tips
Merchandise in flow: refresh, stimulate, hydrate
Block brands vertically to improve ease of shopping
Split category space according to share of sales
Focus on the top three brands for each sub-category
Put signpost brands at eye-level to improve shopability
Create clear price labels and use branded PoS
If you would like to drive your soft drink sales and improve the performance of your store, please complete the form below and we will be in touch.