The Independent Achievers Academy (IAA) Retailer Spotlight (formerly #CommunityStars) is a series of talks with retailers from the IAA community about what makes them successful, how they're dealing with current challenges and changing consumer demand and what they're focusing on for the future. Its aim is to help independent retailers to learn, be inspired and drive their business forward. This time, Samantha Gunston, head of events at Newtrade Media talks to Vince Malone to find out how he's tackling these issues
"I run a 1,500sq ft Premier convenience store and post office in Tenby, Pembrokeshire with my wife Fiona," says Vince Malone, co-owner of Tenby Stores & Post Office.
Tenby is a popular seaside town where, in the off-season, Vince serves up to 4,500 residents, but this increases to 50,000 in the summer.
"We have a team of 14 to manage the influx of customers and we increase our store hours so it's open almost 90 hours a week," Vince says.
Vince, Fiona, and his team were recognised in this year's IAA for Customer Service and as the Overall Best Shop, which means that his store has strong process enabling it to perform consistently and strongly across all 10 IAA categories. With Customer Service, Vince, Fiona and his team stood out for identifying how they could increase staff knowledge on the products sold in store so they could better guide customers and help when it was needed. Vince also set up a WhatsApp group to share ideas and any customer queries and interactions. This meant any issues that were handled, staff were aware and allowed them to maintain a professional service.
Finally, Vince, Fiona and his team focus on the small but important things, like making sure the store is always clean. They're mindful of all disabilities, including those that are non-apparent, which has improved their shopability. In the past six months, Vince changed his front door to automatic. While it was a larger investment of £2,500, the retailers have received a lot of positive feedback.
Here are 12 ways Vince is catering for different shoppers, operating sustainably and maintaining a strong team.
Catering for different shoppers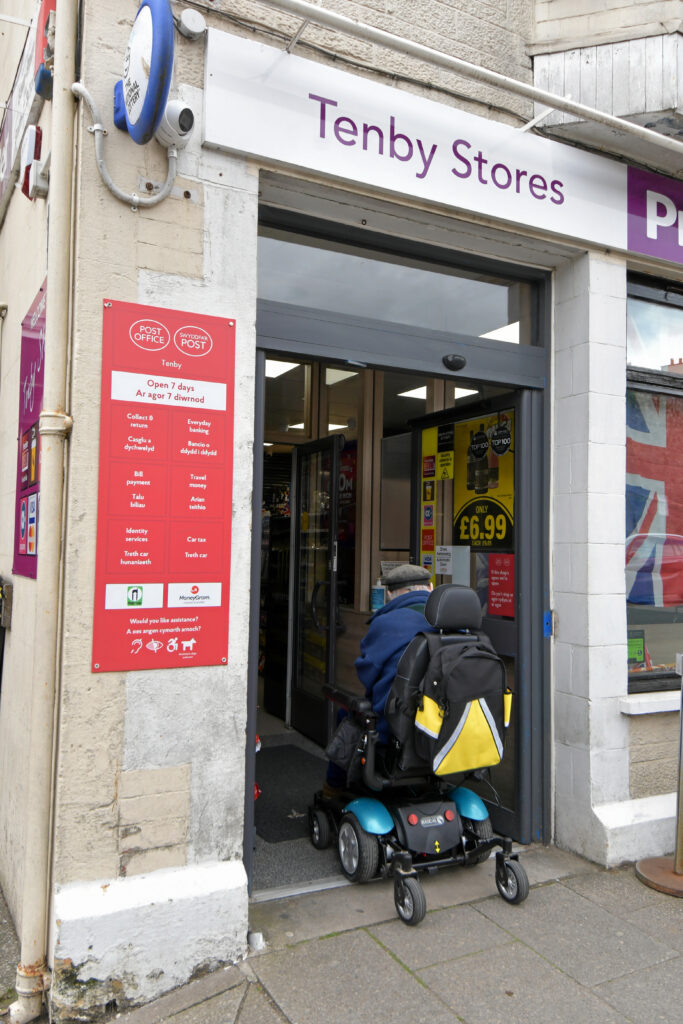 "We're in the middle of our summer holiday traffic and we try to provide everything for our customers," Vince explains.
Vince and Fiona must alter their offering throughout the year and have several food and drinks machines in store. In the winter, Vince and Fiona's customers are predominantly elderly.
"We have an ageing population and they have certain needs and requirements," Vince says. "But in the summer, the tourism trade brings in customers from all over the UK and Europe."
One week, Vince will have a lot of customers who have travelled from Scotland – and he adapts his range to boost sales. "We have to get a certain Cola flavour in each year because we know customers will ask for it.
"We have to judge our range week-by-week and we need to be quick to react," Vince says.
Vince even has to dual-site his water during the summer to cater for different customers. "Brits prefer their water to be ice cold on a hot day, whereas if we have anyone from Germany visiting, they prefer water to be at room temperature."
The retailer makes sure not to overreact and order too much stock, though, to ensure he's not left with stock he can't sell.
But the retailer has found many tourists and locals will come in for the post office.
"The post office brings a lot of customers into store, but the shop itself has its own customers, generating footfall too," Vince adds. "It's about marrying those two things together."
When Vince and his wife bought the store, having moved from a location nearby, they installed the post office at the back of the store. This ensures customers are able to view everything on offer.
"We spent a lot of time looking at the shopper journey, focusing on the direction they took when entering the store and then we looked at what was going to be in places when they turned a corner, what would be in their face and how they would react," says Vince.
"We think to ourselves 'if I was a customer and I'm walking to the post office, how can I be tempted?' Our mission is how we're going to entice and catch that customer and converting them to buy from the convenience store."
Why we got involved with the IAA
Vince and Fiona have been benchmarking since 2016 and were introduced to the IAA after it was recommended by the Post Office.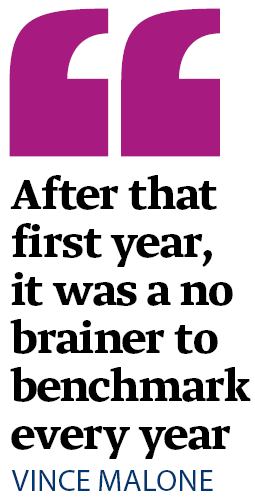 "They put an email out about the benchmarking tool and I thought I would have a look – and I loved it instantly."
Vince benchmarks to measure his strengths and find areas for improvement, as well as understand where he is compared to other retailers in the country.
"It was at our first event that we realised the best thing from the IAA was the incredible people who participate," Vince says.
"I was able to talk to people about how they ran their business, and they were interested in mine. It was really easy to see that these were successful businesspeople with some great ideas.
"After that first year, it was a no brainer to benchmark every year."
Speaking of his recognition as this year's Customer Service Category Star and the Overall Best Shop, Vince says: "We were overjoyed. There were a lot of great retailers who were finalists within the category and I've talked to them a lot about their initiatives, too.
"When our name was said as the Overall Best Shop, I was shocked, but I felt I was living my inner Arsenal captain moment. It was all a bit surreal."
Go for personality in your team
Vince and Fiona take pride in the business they've created but say most of this is due to the team they've built. When hiring a new member of staff, they take note of their personality above all else.
"I can teach you how to operate a till and the mechanics of running the post office, but it's not as easy to teach someone to have the right personality for retail," says Vince.
"We say to our team there's things that must be done in the store to ensure the customers needs are met, like ensuring the tills are correctly managed.
"We also asked our team to make sure they put their personality in how they deal with the customer, so they know they aren't getting a run of the mill interaction."
Vince also encourages his team to tailor their responses to each customer and give them a reason to come back. "We're the cheapest convenience store in town, but people won't remember that. But they will remember being served by an enthusiastic staff member who helped them."
Staff also walk the store in the eyes of the customer to offer areas of improvement. One member of staff who recently walked the store said it was terrible, but knew he was being overly critical.
"I can guarantee that when you walk round any other store, we are better, but the standard this staff member has for himself personally and us means we're always looking at where we can improve. We're never perfect," Vince adds.
Retaining staff and learning from your mistakes
Vince and Fiona have spent time working with their team and their biggest achievement has been getting their team to admit when they've made a mistake.
"It's very difficult to come forward and say you've made a mistake, but what we've seen is that if we can be open and honest about these mistakes, we can look back and think about how and why it happened.
"A lot of the time, that mistake has happened because we haven't got our processes set up correctly," Vince says.
The goal for Vince and Fiona is not to highlight mistakes and single anyone out, but to focus on that mistake and take action to ensure it isn't repeated.
"A book I read explained it very well and related it to the way pilots work," Vince says. "They have to be open and honest about mistakes as it can lead to death, and usually if a pilot crashes, it's because he's pressed the wrong button.
"But it isn't about the fact that the pilot might have pushed the wrong button, but looking at why they pressed it and whether it's in the wrong place, etc. That's the approach we're taking within the business."
Encouraging this ethos with his team has also posed challenges for Vince and Fiona. "It's sometimes quite difficult as an owner to look at the mistake and say 'well, why did that mistake happen'.
"It isn't the individual, but maybe what's been asked of them. We also need to be honest with ourselves to be able to better the business."
Create a good ambience
To help create a relaxed atmosphere in store for customers, Vince and Fiona play music throughout the store.
He says: "We've got a radio in store, but we've paid additional to Premier to have contemporary music in store, so it's a nicer atmosphere in the daytime."
In the winter, during Halloween, the music is played a little louder to reflect the customer demographic. "It's about getting customers to look at us and see more than a building, but a team, too," Vince adds.
When asked about the importance of creating a good atmosphere, Vince says: "We've got to impress different customers, which changes every week for 10 weeks in the summer and if we get it wrong at the beginning of the week, then we've lost a lot of customers.
"It's the same everywhere. When I went to Turkey, I found a local shop I was comfortable shopping in and only went there.
"We have that same standard here, we have to impress our customers on day one when they walk in."
Have strong availability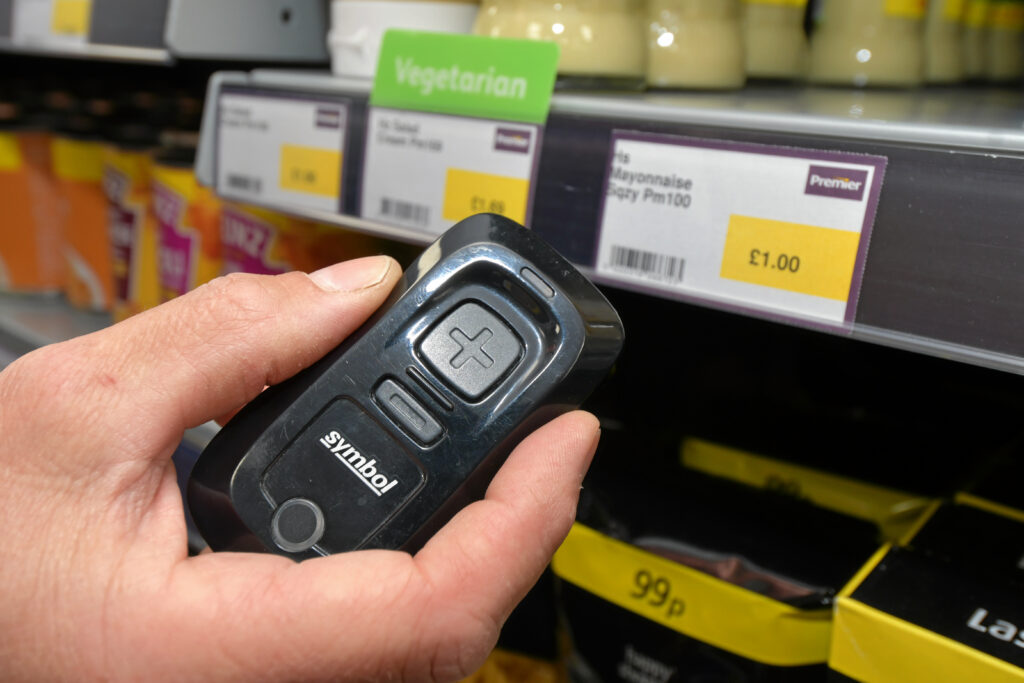 "You've got make sure you have strong availability," Vince says. "Even if you have the friendliest staff in the world, customers won't see it if they can't buy what they came in for."
Vince works with multiple suppliers, especially for his core lines, so he always has a backup in place. "Our core lines, like bread and milk, are imperative to us in the summer – so is ice.
"I know four stores in town will sell out of ice, but we work with two suppliers, and they come on different days of the week."
For Vince, it's about looking at what the customer wants. For example, Vince noticed there was an increased demand for sandwiches, so he researched different suppliers and now works with three.
"They don't necessarily want a certain flavour, but we need to have a vegetarian and meat range and having different suppliers means we can cater for that demand," Vince adds.
Since partnering with additional suppliers, customer confidence has increased. "For us, it's having a contingency plan in place so if one supplier lets us down, we have a backup plan and customers aren't let down."
Updating our processes
"We're open for 90 hours a week, but Fiona and I aren't here for 90 hours. But when we moved to this store, it became clear the team had to operate without anyone or at least, with me and Fiona present."
Vince and Fiona worked with senior team members and looked at how they wanted the new store to operate. To help manage processes, the retailers installed Retail Guardian.
"It covers a lot of issues, like temperature control and staff clocking in and out – we can even log accidents," Vince says.
"Our team like the challenge of pushing themselves in different directions and we make sure to facilitate that, but also we've got the support with Retail Guardian to back them up and train them."
Vince also has a team WhatsApp chat where everyone can communicate key information quickly, like any jobs left over from the previous shift or additional training needs.
"In the past 18 months, our goal has been communication, and making sure people feel they're involved."
How the IAA has helped future-proof our store
When benchmarking last year, Vince and Fiona had two members of staff complete each category, using it as a training tool to improve the business.
"It was a great opportunity for us to look at the business, but there was also a real opportunity for us to see the business in the eyes of our team.
"We then spoke about some processes we have in place, but it's also reinforced the message we're trying to communicate: we are part of a team and without you, we wouldn't be achieving anything near what we are now," says Vince.
Headsets and a phone are the next steps for Vince and Fiona to expand their capability within the store and further improve their customer service.
"While everything is moving digitally, our local customer base is elderly or retired and they like to talk to people on the phone. The challenge we're having is we struggle to get a signal in store due to the age of the building."
Vince also plans to extend his store, but the challenge is it would push his store over 2,000sq ft and he would then be impacted by the upcoming high in fat, sugar and salt (HFSS) legislation.
"We didn't fully understand the impact, so it's top of the agenda to find out how we can make the extension work," Vince says. "We want to expand alcohol and soft drinks, as it's had the biggest growth."
Women in Convenience
Women play a central role within many independent convenience businesses, however their contribution is often overlooked. At Newtrade Media, we're looking to address this imbalance by giving women in a convenience a voice.
Vince and Fiona run the business together, as equals, so we asked Vince how they maintain that partnership.
He says: "We generally have the same mindset and it's important for us to communicate as well. Equality is a thing that's needed and it needs to be continuous.
"And I think everything we do should be reflective of our society, not necessarily how our society operates, but how it should operate."
When Vince has an idea, he approaches Fiona who offers a different perspective, helping the store to differentiate themselves. "We think differently, but our aim is always the same.
"We're talking a lot about equality at the moment, especially following the women's England team's Euros win," Vince says. "It was a historical event for women everywhere, but we need to make sure it doesn't end there. It's making sure men and women have the same opportunities.
"It's ensuring that if a woman wants to be an engineer or do physics, they can. They're given the opportunity, but not necessarily the support. This is something we're talking about and how we can change it."
Operating sustainably
"When we moved to the business, it was clear we wanted be as sustainable as possible," Vince says. "We've put in LED lighting, installed the right doors and put timers on all our electrical units so they aren't on at night."
Recycling is also important to Vince and Fiona but says it won't be possible to be plastic free. "We can't get rid of plastic, but it's about how we deal with these things and how we build things in a sustainable way."
Vince and Fiona communicate their efforts and the world's sustainable initiative to their customers, as well as educating themselves and their team.
The biggest lesson we've learnt
"Always remember who you're serving, who you're talking to and who you're listening to. It's how you react to your customers' needs that's absolutely key.
"It's also remembering you're on a continuous journey. You'll never reach the end, as it changes all the time," Vince says.
Also, Vince has realised what works for him won't necessarily work for others. He has also focused more on buying local. "I was talking with other retailers around the cost of deliveries and to start buying more local foods, which has worked well."
The simplest lesson we've learnt
"Always seek out other retailers and ask them questions," Vince says. "Ask them why they're doing what they're doing."
Vince says the advice and ideas you can get from networking with other retailers – that he's met through the IAA – is incredible and will only better your business.
He adds: "Some of it won't work in your store, but there's always general advice that's genius and will help your business grow."
Why take part in the IAA?
"The benchmarking tool within the IAA is the best place to start when you start a business," Vince explains when asked what he would say to retailers that don't participate in the IAA.
"It's the place to go when your business is open and running and you want to do a health check. It's the place to go when you want to develop and improve your business."
For Vince, it's not just the benchmarking tool that appeals to him, but the networking aspect of being connected to other retailers. "It's invaluable. It's an experience you get with the IAA," he says.
"You literally could not go out and pay for what we get with the IAA."