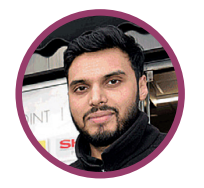 "The biggest lesson I've learned from the pandemic is that it's essential now to hold onto stock so you don't run short. You simply can't trust that the supply chain will always be full.
"Who would have thought that Walkers crisps would run so short this time last year? You might have expected it from soft drinks with the CO2 shortage, but there are shortages everywhere. We've taken on a number of suppliers throughout the pandemic.
"We've sourced and looked at their availability. If one supplier doesn't have something, we'll go to others to make sure that our shelves are as full as possible. We've noticed that a lot of new trade has come our way because of the pandemic, and we don't want them to come into an empty store.
"We've also taken safety into consideration a lot more, including that of our staff and customers. We're going to keep the screens up on a permanent basis."
"One thing we've learned over the Covid-19 period is never put all your eggs in one basket. We've used quite a few local suppliers because the last thing we want is gaps on our shelves. Stock was always available before the pandemic.
"We never needed to think about buying from other wholesalers, but now we get deliveries from Parfetts, Bestway and Booker. Then there are local suppliers such as Turner & Wrights that we order from as well. Build relationships with as many wholesalers as possible instead of just trading with one. Share it out.
"Also, think ahead and shop ahead. How much can you invest in the future? It's been quite a learning curve on how to adapt to the situation. We were seeing panic buying, which was leaving gaps, but do we relax our buying now things are getting back to normal? We're still very wary. The pandemic has made us more alert and kept us thinking ahead."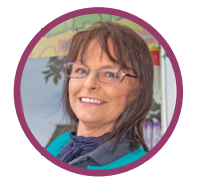 "Its highlighted to me that it is so important to help each other in the community to thrive. The old saying about no man being an island is the same in retail.
"We can sometimes think of other shops as the competition, but sometimes you can work hand in hand to benefit each other's business. The more variety you have in your local area, the more it encourages people to come to your local area.
"We have a Blakemore-supplied shop next door to us. They're three times our size. But we're not selling the same stuff as them. You never know what you're going to find in our store. It's not a case of us working against each other, it's a way of enhancing the enticement for customers to come to our town.
"It's a network, like a tree with loads of branches, all interconnected. The pandemic has taught us the value of things without the cost. You've got to look ahead and think differently."