The fight goes on
Illicit tobacco is a scourge that has hurt independent retailers for many years, not to mention society as a whole. As well as taking away valuable sales and profits from honest suppliers and retailers, the sale of illicit tobacco products funds other illegal activities, puts sub-quality and even toxic products into circulation, and makes underage smoking a far harder problem to police and reduce.
"I don't think Covid-19 has changed the situation at all, and my customers say they're still getting it all the time. It's on Instagram, people saying that they're going to get it," says Sophie Towers, from Kibble Bank One Stop in Burnley, Lancashire. "And people are selling it on Facebook."
Retail Express has been working tirelessly to support retailers and police forces fighting illicit tobacco, and, last year, launched the 'Stubbing Out Illicit' campaign, which removed many counterfeit cigarettes from the country. But the scale of the problem is considerable.
"According to the latest KPMG report on illicit tobacco, the UK is ranked second for illicit cigarette consumption of the 30 European nations included in the study. More than 17% of cigarettes here were recorded as counterfeit and contraband (C&C) – that's a staggering 5.2 billion individual cigarettes. Scotland's consumption of C&C soared from 9% of all cigarettes consumed in 2019 to 15% in 2020 – the highest rise recorded for any part of the UK last year," says a spokesperson for Philip Morris. "Perhaps most worryingly of all, counterfeit cigarettes alone are at a five-year high in the UK, up 9% versus 2019."
It has been thought that the pandemic and the resulting drop in international travel might have reduced the spread of illicit tobacco, as sales from vast purchases in duty-free became far less frequent. A KPMG report analysed cigarettes consumption in the UK and other countries and found that cigarettes brought into the country legally by consumers declined by 66%, while duty-free cigarettes declined by 52%. But it has not made the problem go away.
"Research conducted for JTI shows that, despite lockdowns and travel restrictions, more than 30% of smokers are still able to purchase tobacco that is not subject to UK taxes," says Ian Howell, fiscal and regulatory affairs manager at JTI UK. "HMRC estimates that close to £49bn in tax revenue has been lost through tobacco smuggling since 2000, including the £2.3bn lost in 2019 and 2020.
"Our analysis of media coverage on illicit trade suggests that November 2020 saw the highest monthly volume of cigarettes seized in the UK in the past five years – including one of the largest seizures of its kind taking place just outside of Dudley, with HMRC finding more than 30 million cigarettes, worth a staggering £11.6m in unpaid duty, showing that this issue is still prevalent."
The illicit e-cigarette problem
The issue of illicit tobacco sales isn't limited to just cigarettes, either, with criminals eager to take advantage of the growing demand for, and relative novelty of, next-gen nicotine products such as e-cigarettes and disposables, producing and selling illegal and potentially harmful counterfeits of these as well.
"Preventing the production and sale of counterfeit e-cigarette products is one of the main challenges currently facing the e-cigarette industry. Counterfeit e-cigarette products pose serious potential health risks to consumers," says Chris Aikens, external affairs manager at Relx International.
"While governments and local authorities work to implement stronger enforcement methods to rid the market of these harmful products, international e-cigarette companies can and should do more to assist this global fight to offer consumers products that abide by safety standards by undergoing stringent quality checks.
"Retailers can easily report counterfeit e-cigarettes and products to trading standards."
Expert view
Crimestoppers spokesperson
"The illegal tobacco trade is linked to criminal activity, and it brings crime into local areas across the country. All tobacco products have health implications, however counterfeit tobacco has been found to contain six times the level of lead, five times the level of cadmium and three times the level of arsenic compared to ordinary cigarettes. Mouse and rat droppings, dead insects and floor sweepings have also been found in illicit tobacco.
"Information is the lifeblood of many criminal investigations. It is often the process of piecing this together which leads to convictions. If you suspect or know of somebody selling illicit tobacco, you can report it 100% anonymously to the charity Crimestoppers, via our UK-based, 24/7 contact centre on freephone 0800 555 111. Alternatively, you can complete a simple and secure anonymous online form at crimestoppers-uk.org.
"Crimestoppers is not interested in who you are, just what you know. Increasing the quantity and quality of information received from shop owners and the public will lead to more arrests, charges and convictions."
What retailers can do about illicit tobacco
In the face of this problem, it can be easy for retailers to feel there is nothing they can do to make a difference. But the best way to beat this is by consistently reporting infractions to the relevant authorities. There are potential dangers of doing anything yourself, as these are criminals we are talking about, so anonymity is always advised when reporting illegal activity.
"If it was another retailer selling illicit tobacco, then I'd definitely report it," says Andrew Dunning, from Stanwix News in Carlisle, Cumbria. "It's a very difficult situation, but if I was aware, then I think I would report it anonymously. These services are widely known to the retailers and the tobacco companies. JTI always does a lot in partnership."
JTI UK's Don't Be Complict in Illicit microsite has a "quick and easy" report function.
"Law enforcement agencies depend on retailers' support to tackle the problem head on, so the more staff are aware of the issue and the warning signs to look out for, the better," says Howell. "We know that many retailers feel these reports fall on 'deaf ears' and that 'nothing ever seems to happen', and the real challenge can be in encouraging them to step forward. However, we assure retailers that everyday enforcement action is taking place and the criminals depriving honest retailers from legitimate sales are being brought to justice.
"By encouraging more people to report suspicious activity to the relevant authorities, retailers can help protect their local communities and prevent underage tobacco sales."
The more information that authorities have, the more effectively they can act. Additionally, the more complaints and tip-offs from your area, the stronger the response will be. The sale of illicit tobacco is a flood that's grown drop by drop. The dam must be built brick by brick, complaint by complaint. Every report brings us closer to defeating it.
"Trading standards have already seen a positive result in 2021 via Operation CeCe, with more than £2.7m-worth of tobacco goods seized," says James Hall, anti-illicit trade manager at Imperial Tobacco UK.
"We have found that the more we share trading standards' successes, the more information we get in return from retailers, which then leads to further action. With this in mind, we strongly encourage retailers to report any suspected illicit tobacco trade activity to trading standards directly, or contact their Imperial rep."
Editor opinion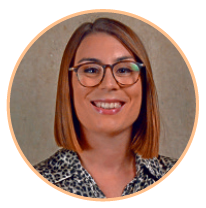 "Our 'Stubbing Out Illicit' campaign, launched last year, has seen us physically remove counterfeit cigarettes from streets across the country. It was created with the intention of using our leverage to help crack down on the illicit trade and, 12 months on, I'm confident we are fulfilling our mission.
"Of course, this isn't an issue that can be solved overnight, nor will it truly ever be solved, but there have been some wins and it's my job to shine a light on them. Our coverage has kept a close eye on consultation proposals looking to give trading standards more power to give dodgy shops on-the-spot fines, as well as a new tool to help return stolen cigarettes back to genuine sellers through track and trace. I've also been lucky enough to go undercover with a team dedicated to fighting your corner, seizing illicit tobacco, and seeing it result in raids and shutdowns.
"This year could potentially see a lot of change in how law-breaking retailers are punished, and I will endeavour to give you a front-row seat. It's possible the tide is turning, for the first time in a while. We intend to continue our fight, by giving you more of the same, alongside a more in-depth look at how counterfeit products make their way from factories abroad into shops across the road from you. It's essential to look at how other countries are dealing with this, as well as drill down on regional efforts to ensure change.
"So, please, stay with us and do call me on 020 7689 3357 if you have any suggestions on how our campaign can better help you."
Retailer view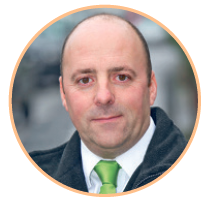 "We're all affected by this and I don't think it matters who you are or what kind of store you run. If I had any advice to give those retailers who are feeling the effects of illegal tobacco – whether on the streets or someone setting up a so-called 'pop-up shop' – you have to report it to trading standards and JTI. The guidance is out there, from associations such as the ACS or the NFRN. There are points of contact to notify if it's happening in your area. You need to make sure the relevant authority is notified so they can do something about it as soon as possible.
"JTI and all the manufacturers, they're on it because they don't want illicit tobacco in your area any more than you do. It's about reporting it when you see it because it's not a financial loss, it's a health thing. There are things in those products that aren't good for people. The best thing is to report it as soon as possible and make sure the relevant authority acts on it straight away. That's what I would do."
What tobacco suppliers are doing
Philip Morris
"We invest significantly in preventive and protective measures within the supply chain, implement track-and- trace solutions worldwide, and support both our customers and suppliers," says a spokesperson for Philip Morris. "We also work alongside regulations such as the FCTC Protocol to Eliminate Illicit Trade in Tobacco Products, and the tracking and tracing provisions under the EU Tobacco Products Directive.
"Our work through PMI Impact, a global initiative supporting third-party projects against illegal trade and related crimes, also enables Philip Morris to eradicate illicit tobacco.
"As lockdown restrictions have eased over the past few months, Philip Morris has resumed sending test-purchase teams to shops across the UK, with visits to Scotland imminent. We gather intelligence which assists local authorities and law enforcement with their ongoing efforts to clamp down on illegal trade."
JTI UK
"We're committed to supporting retailers and providing them with the tools they need to become more knowledgeable when communicating the dangers of the illicit tobacco trade to their customers. Our Don't Be Complicit in Illicit campaign and dedicated microsite, which features a host of useful articles and advice, helps retailers join the fight against illicit tobacco in their area by providing them with more information on the scale of the issue," says JTI's Ian Howell.
"If retailers are aware of anybody selling illicit tobacco, we encourage them to contact HM Revenue & Customs' Fraud Hotline on 0800 788 887, trading standards via the Citizens Advice consumer helpline on 0808 223 1133 or the independent charity Crimestoppers anonymously on 0800 555 111. Retailers can also visit jtiadvance.co.uk/dontbecomplicit."
Relx International
"As part of Relx International's Pledge, the company established its Golden Shield initiative in response to the growing issue of counterfeit products with the goal of safeguarding adult e-cigarette users' right to access quality products," says Relx International's Chris Aikens. "Relx's Golden Shield team monitors and tracks illicit e-cigarette products sold online around the world. Through in-depth investigations, the team is able to discover and track the complete illicit product supply chain, including the production, distribution and sale of illicit e-cigarette products.
"Relx's Golden Shield team has helped authorities launch 28 criminal cases related to the illegal production and sale of illicit or copyright-infringing e-cigarette products. More than 77,000 websites and 6,000 social media accounts have been taken down due to the Golden Shield team's efforts, and 550,000 illicit products have been removed from the market."
Imperial
"Our dedicated anti-illicit trade app, SARA (Suspicious Activity Reporting App), launched in January 2018, has now received nearly 3,000 reports of potential illegal trade activity which we have shared with law enforcement," says Imperial's James Hall.
"We also recently launched a new and improved anti-illicit trade website as part of our continued 'Suspect it? Report it!' trade campaign to tackle illegal sales of tobacco.
"The redeveloped website is a valuable resource for information about the illegal tobacco problem in the UK, with the site containing information about the latest developments in illicit tobacco via an updated news page and Twitter feed."
Industry opinion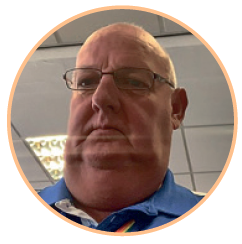 "Without reports from retailers tipping us off about potential illegal sellers, we would be nowhere near as successful. You are only as good as the intelligence you receive, and retailers lead us to areas of use. I try to explain to them that if they point us in a direction, then we will always go. It's especially good when we get information about a new illegal seller as they will likely not expect a visit from us.
"Sales for genuine retailers drop dramatically when someone nearby is selling illicit, and a lot of the time these stores are located in socially deprived areas. We had some reports come in recently complaining about a shop who was selling illicit to children. Retailers are our most important source, and without them our success rate in seizing illicit cigarettes would be severely impacted."
Read more illicit tobacco news and articles