Retailers engaging with their customers digitally are using technology, data and the digital tools and services available to them, including Google Maps and social media. Store owners should enhance their customers' experience by being creative and making sure their businesses are visible to current and potential customers.
Before benchmarking, find out how Steve O'Neill from PayPoint identified ways Harjinder could improve her digital engagement.
The store is in a residential area and has been part of the family for more than 40 years. Specialising in beers, wines and spirits, Harjinder stocks exclusive craft beer, which sells well and has made the store a destination. The team wants to use social media to engage with their customers and promote their specialist ranges. How can the IAA help Harjinder better understand and interact more with her customers?
---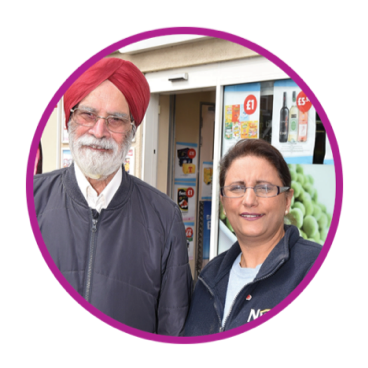 Name Harjinder Ruprai
Shop Ruprai Food & Wines
Location Kings Heath, Birmingham
Size 2,000sq ft
Staff Three full-time, seven part-time
---
Why I take part
"I'm hoping today's visit will help me learn about digital tools and how I can use them to bring in more footfall and connect with our customers, as well as new ones. I find digital engagement really complicated, so I'm hoping Steve from PayPoint can help me understand how I can use social media to grow my business, and I'm looking forward to working with him and the IAA on this."
---
IAA advice
Harjinder's challenge: Ensuring customers can easily find out about the store online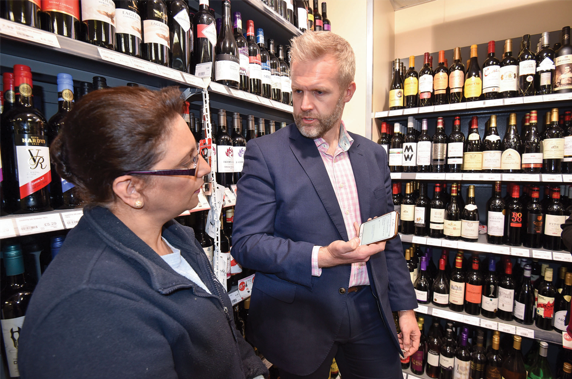 Harjinder's shop is on Google, however her store does not appear on a general search and the images of the store information do not include her store front. What can Harjinder do to help customers find her store online?
Steve says: "At the moment, Harjinder's store is not easy to find on Google and, with most people using this service to find what they need, it's key that retailers have up-to-date photos of their store, including speciality products exclusive to them. Use Google My Business to claim your location so visitors to the area know of your existence, which will boost sales."
Action: Use Google My Business to update the store information to include images of specialist products.
Harjinder's challenge: Understanding their business with data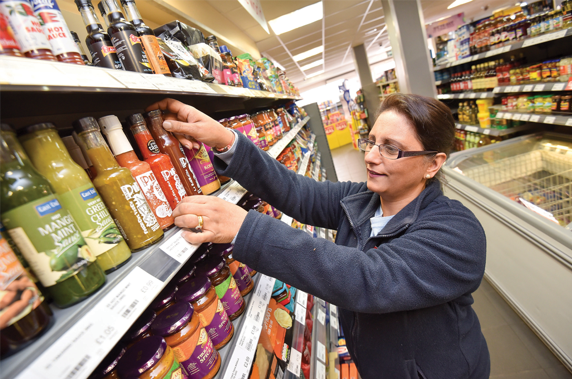 Harjinder uses Facebook to post about products from Nisa's promotional leaflet, but is unsure how much impact the posts are having on sales of those products. How can she understand and improve their effectiveness?
Steve says: "It's great you are posting on social media regularly and aligning your promotions with your symbol group, but it is important to review and understand the results of what you're posting. By reviewing EPoS data for the items you are promoting, you can work out which posts got the highest sales increases and use this to improve future posts."
Action: Review sales relating to Facebook posts to know which work best and improve future posts.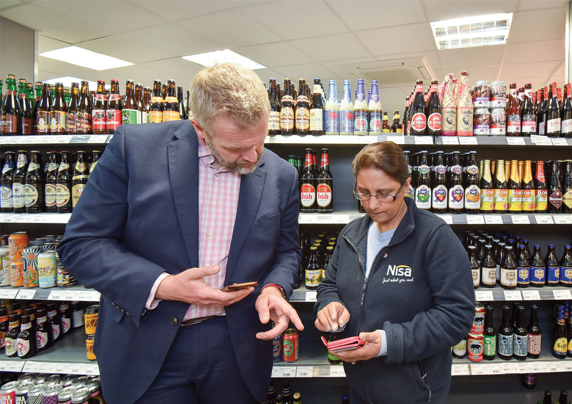 Harjinder's challenge: Connecting with customers through social media
Harjinder uses Facebook to share details on products on offer, but is unsure how to be creative and get new customers to visit her store. What can Harjinder change to increase her customer base?
Steve says: "Having a generic social media account won't do much in the promotion of your business. Making it more about you and the store's personality can help to engage on a personal level. Simple changes, like promoting unique store or charity events, can be effective in bringing in new customers and increase engagement with existing shoppers."
Action: Personalise social media posts by making them more about you and promoting local events.
---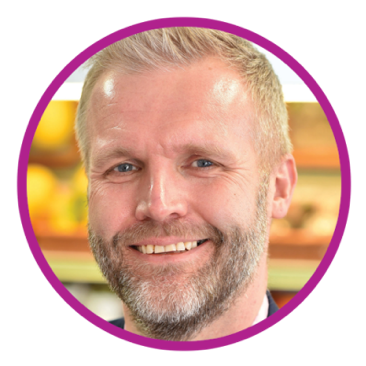 Partner advice
Steve O'Neill
Marketing Director
PayPoint
"Being digitally engaged is a key way to get to know your customers. Harjinder has a great store, but she now must find time to focus on building her digital presence, engaging her customers with specialist products and analysing the impact by using data."
To see how the retailer that took part in Academy in Action last year benefitted from their visit, click here