When looking at this year's World Cup, which will have the odd distinction of taking place over November and December, it's worth drawing comparisons with last year's delayed Euros. That tournament benefitted from a year of pent-up lockdown demand for social occasions and limited lingering restrictions on gathering sizes, which, when combined with England's run to the final, translated to sales success for retailers up and down the country.
This year, pent-up demand might work in retailers' favour once again, as customers who spent throughout the summer months may repeat that spending for the football. "You could look at moving the World Cup as a good thing," says Kay Patel, of Best-one Wanstead in east London. "We saw summer sales up anyway and we may see them replicated with it moving." However, the UK is currently reckoning with a decidedly gloomier economic outlook than that of 15 months ago, which will impact consumer confidence with the full scale of the cost-of-living crisis yet to sink in as winter approaches.
"It's going to be a tight Christmas as it is, so to add football into the mix, will we see a massive uplift? No one knows this year," says Nishi Patel, who runs Londis Bexley Park in Dartford, Kent.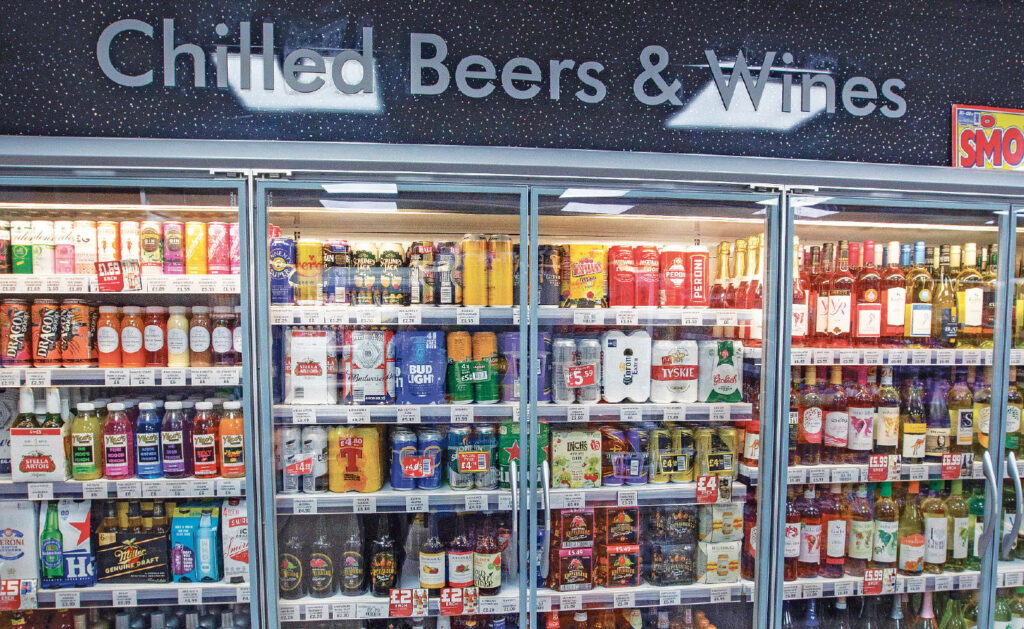 "We've had a great summer, but the tighter money gets, there might be a lull right until the run-up to Christmas. "It is the World Cup at the end of the day, but because we've never had one at this time of year, it's hard to predict." Gaugin enthusiasm and it's not just the time of year and economic situation that make the World Cup a less sure sales certainty than it normally would, but also the venue itself. Host nation Qatar has come under fire for human rights abuses and a climate that has necessitated playing matches in winter, miring the tournament in controversy before it has begun. All this combines to make the upcoming tournament perhaps one of the least hotly anticipated World Cups ever.
There is also the matter of the English team itself, with Gareth Southgate's men disappointing in several key fixtures since they lost to Italy in the Euros final. Their progress can have a very tangible impact on sales. "It depends on how well England do," says Patel.
Read more: How to tackle availability issues and the supply-chain crisis
"If we get knocked out in the group stages, it will be pretty much over and we'll be back to focusing on Christmas." At-home occasions as shoppers' budgets are squeezed and a big pub trip looks like an increasingly formidable expense (to say nothing about many pubs fearing closure due to skyrocketing energy bills), if they do try to make the most of the World Cup, it will likely be through gatherings in the home. While hybrid marketing of Christmas and the World Cup may present a headache for retailers, shoppers will likely see the opportunity for hybrid events, particularly in the tournament's later stages, with the final taking place a week before Christmas Day.
"Gatherings in the home are certain to increase with the World Cup taking place alongside the Christmas buildup," says Tim Dunlop, brand director at specialist drinks wholesaler Hammonds of Knutsford. "Football viewings and festive drinks are going to be a lucrative area for independent retailers, so stocking up early is essential. "We anticipate it will bring hybrid gatherings in the home, both for festive drinks and match-viewing parties. Independents will play a key role here, especially for impulse purchases and impromptu gatherings."
To take advantage and maximise sales, it's going to be crucial for retailers to reassure customers that they have their top-selling lines available and prominent across key lines such as alcohol, soft drinks and savoury snacks. For example, core lager accounts for 27.7% of off-trade sales, according to Kevin Fawell, off-trade sales director at Molson Coors Beverage Company. Carling, which is currently being supported by its first TV ad campaign in two years, is the bestselling brand in the UK. Meanwhile, Molson Coors' Madrí Excepcional has become the seventh-largest world lager brand in the UK off-trade in less than six months.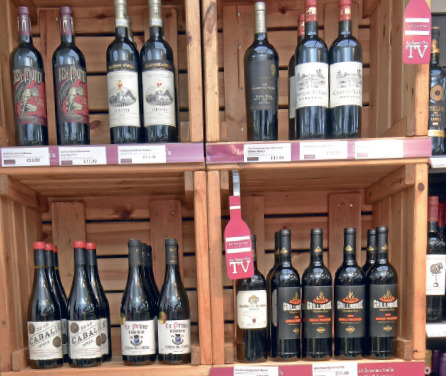 When it comes to wine, Hardys was the top-selling core brand in 2021, accounting for £162m in sales in convenience. Gathering occasions are best served by take-home and multipack formats, so different types of convenience stores should display them accordingly. "Stocking a range of formats will be important when encouraging sales," says Lauren Priestley, head of off-trade category development at Diageo.
Read more: How retailers are maintaining newspaper sales as prices increase
"For example, 330ml bottles are great for trial, whereas four-packs and 10-packs are perfect for sharing. Four-packs in particular perform well and are currently a popular format in convenience." Supplier support AT the time of writing, suppliers have been tightlipped so far on their plans to market the World Cup and whether or not they'll try and tie it into the festive season. But a World Cup is a World Cup, and some promotional signage has begun to appear across multiples from the likes of Coca-Cola Europacific Partners.
Weetabix has pledged to follow up on its summer football activity. "With some kick-offs at 10am, we expect cereal and breakfast snack sales to perform strongly during this period," says Darryl Burgess, head of sales at Weetabix. "Weetabix's partnership with the Football Associations of the home nations and Republic of Ireland will reinforce this. "We've seen a great reaction from our on-pack promotion that ran this summer, which featured female players across products from Weetabix's HFSS-compliant portfolio, including Weetabix Original, Crispy Minis, Protein and On The Go. "We offered 'money-can't buy' prizes and the promotion is just the fi rst part of a huge year of football, with more planned to coincide with the World Cup."