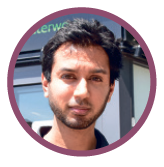 1Amish Shingadia, Londis Caterways, Horsham, West Sussex
"There are so many scenarios to think about and we play them out with the staff. Things such as staff or customer injury, theft and robbery, or a fire. Those are the main ones we train for and by teaching everyone, we all know what to do. If there's a fire, they know the processes. We used to have online training modules for this, but we don't have access to it anymore. But you can find documents online that staff can read and sign that they've understood. It doesn't cost anything. You have to research it yourselves – look online. Get staff to educate themselves and sign off that they've done so. If there's a fire, they know to call the fire brigade, press the panic buttons and call all staff and make sure they know where they are.
"Our supervisors are allowed mobiles on the shop floor in case there's an emergency. They have contact numbers so they can call the police or the fire brigade quickly, if needed."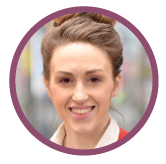 2Sophie Towers, Kibble Bank One Stop, Burnley, Greater Manchester
"We have a defibrillator outside that we've thankfully never had to use. But previously someone had a car accident outside the store and that pushed us to ask for the funding to get it. We also have a first-aid kit in store and every member of the team has had first-aid training. We get a lot of elderly customers who could fall over. My staff have to patch people up and call people. The ones we know are vulnerable, we know to make contact with their families.
"But what's more concerning is dealing with mental health problems and how my staff deal with that in store. They can deal with physical medical issues, but there are other situations happening out there. We had someone in recently having a really bad mental health episode. The staff called my husband and he was able to get him out of the store, but we're very vulnerable. I'd be interested to hear if retailers have any ideas about that."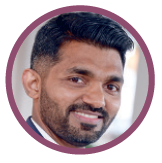 3Imtiyaz Mamode, Wych Lane Premier, Gosport, Hampshire
"We have a red button that we got installed through Verisure that staff can press in the event of an emergency. It's for theft, but you can use it for any emergency. It's helpful for the staff because it makes them feel safer. When we started at the store, there were lots of instances of theft, so we installed this so we could get help if anything went wrong. We've had this for almost two and a half years and it's been good for us.
"We also have one more panic button that contacts my brother, who lives above the store. Staff can press that first to inform my brother and he can come down to see if he can sort out the problem himself, and then the second is the Verisure and that goes directly to the police. There's also a sticker that allows us to communicate with the police when you press the button, so they can ask if the button has been pressed accidentally, or can ask for more information about what's happening."