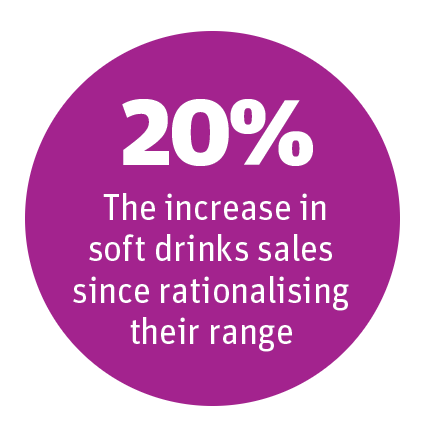 Academy in action follow-up
Each year as part of the IAA's Academy in Action programme, we visit 10 independent retailers to help them make simple improvements in their stores in order to increase sales and profits.
IAA advice
1Rationalise ranges to give three options – good, better and best
2Record soft drinks restocking to understand fast and slow sellers
3Promote new products on gondola ends and online to boost sales
The results
"Following Heidi's advice we rationalised our ranges, starting with soft drinks. We delisted the overall slow-selling lines and reduced squash to ensure no categories are overrepresented and remerchandised the drinks. Then we moved to crisps, reducing the number of flavours and relocating them on gondola ends, which has resulted in a 5% sales increase. Next, we are planning to work on grocery. Our ordering has improved and it's much easier now. Our soft drinks sales have grown by 20%."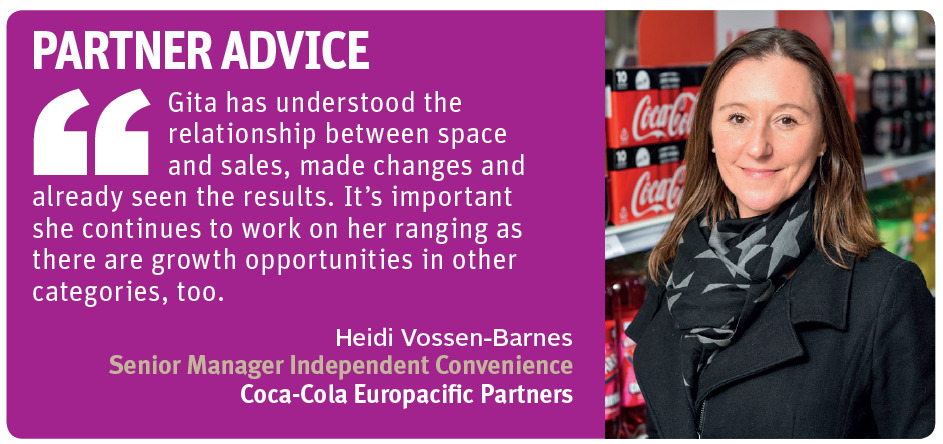 Want to find out more about Coca-Cola Europacific Partners visit? Click here
Register your interest for 2022/23!