Comparing the prices of chocolate tablets
Behind the numbers
Take Galaxy Milk Chocolate 110g. Forty-seven per cent are selling it for up to £1.89, compared to the 53% charging £1. Similarly, 43% are charging up to £1.99 on the brand's Salted Caramel block, with 57% selling it for £1, which begs the question: can you review prices and boost profits?
A further opportunity comes from Cadbury Dairy Milk Orange 180g. Although 58% sell it at its most-common price of £1, 41% are pricing as a high as £2.99 – nearly a £2 increase.
Larger blocks don't offer as much scope, though, likely due to shoppers becoming more price-conscious. Ninety-two per cent sell Galaxy's Milk Chocolate 360g at its most-common price of £3.50.
Chocolate tablets price checker
CADBURY DAIRY MILK ORANGE 180G
Use the price-checker chart to see what the most common prices are for a key line in the category.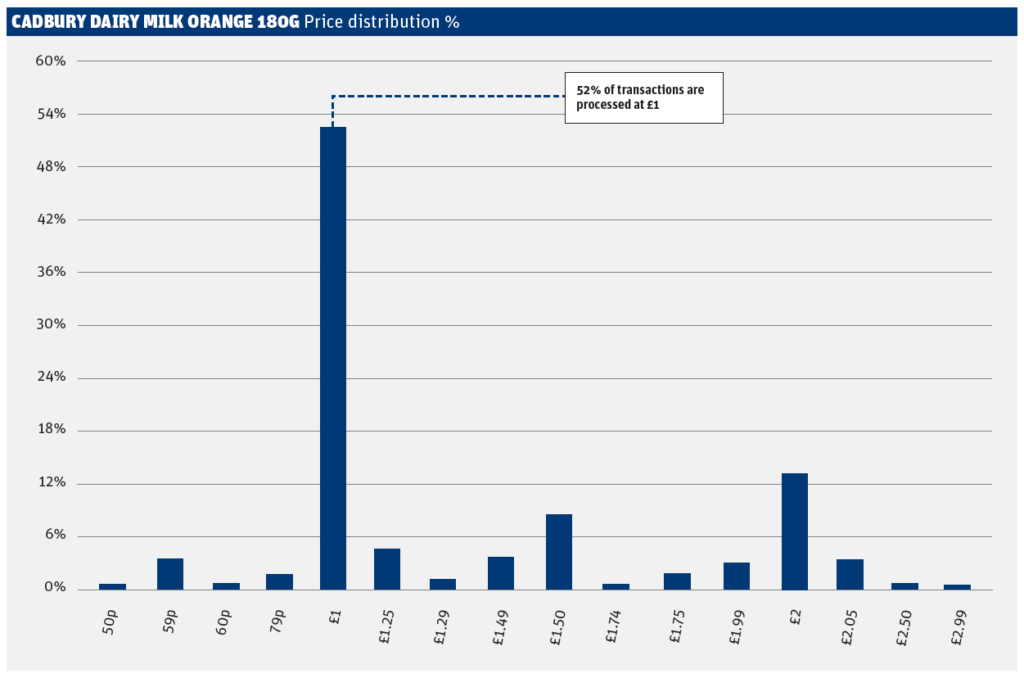 Retailer views on chocolate tablets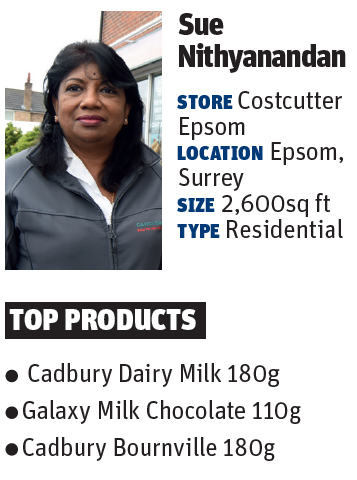 "The volumes always pick up when chocolate tablets are on offer, but even without they're a good seller. There is a bit of concern about the HFSS rules coming up, as lots of the smaller blocks are on 'two for' deals, which will have to go, so we have to wait and see. Will there be a drop in volume? I don't know, but they're away from affected areas anyway. I have all the big brands and some niche ones, such as Tony's Chocolonely. We have a mixture of brands, but no value or own-label brands. Bournville is a good seller as a baking ingredient."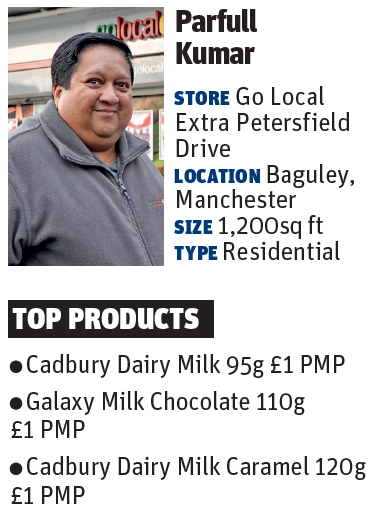 "Chocolate tablets are very important. We always have a high amount of stock. We keep them in the sweet aisle in a Cadbury display unit. Smaller bars are 75- 85p and tablets are £1, so customers see it as saving money while giving them more chocolate. Price-marked packs (PMPs) make quite a bit of difference. People trust that with PMPs, shopkeepers aren't robbing them, or profiteering. The mentality of customers is that corner shops have high prices, but by keeping my sweet products in PMPs, they are happy with what they're paying."
Chocolate tablets price distribution
Use the price distribution table to see the range of prices being charged on 12 key lines.
Product name
Lowest
price
Most
common
price
Highest
price
Lindt Excellence Milk 100g
£1
£2.29
£2.69
Lindt Excellence 70% Cocoa 100g
£1.49
£2.19
£2.90
Galaxy Milk 360g
£1.99
£3.50
£3.99
Galaxy Milk 110g
£1
£1
£1.89
M&M's Crispy Chocolate 150g
£1
£2.79
£2.99
Galaxy Salted Caramel 135g
£1
£1
£1.99
Aero Peppermint Mint 90g
75p
£1
£1.49
Cadbury Dairy Milk Orange 180g
50p
£1
£2.99
Cadbury Dairy Milk Mini Eggs Tablet 110g
£1
£1.29
£1.79
Cadbury Dairy Milk 360g
£2.99
£3.50
£4.99
Cadbury Dairy Milk Wholenut 120g
£1
£1.49
£1.79
Ferrero Rocher Original Tablet 90g
£1.79
£2
£3
Must-stock chocolate tablets products
Use the must-stock products chart to see the percentage of retailers charging above, below and at the most-common price.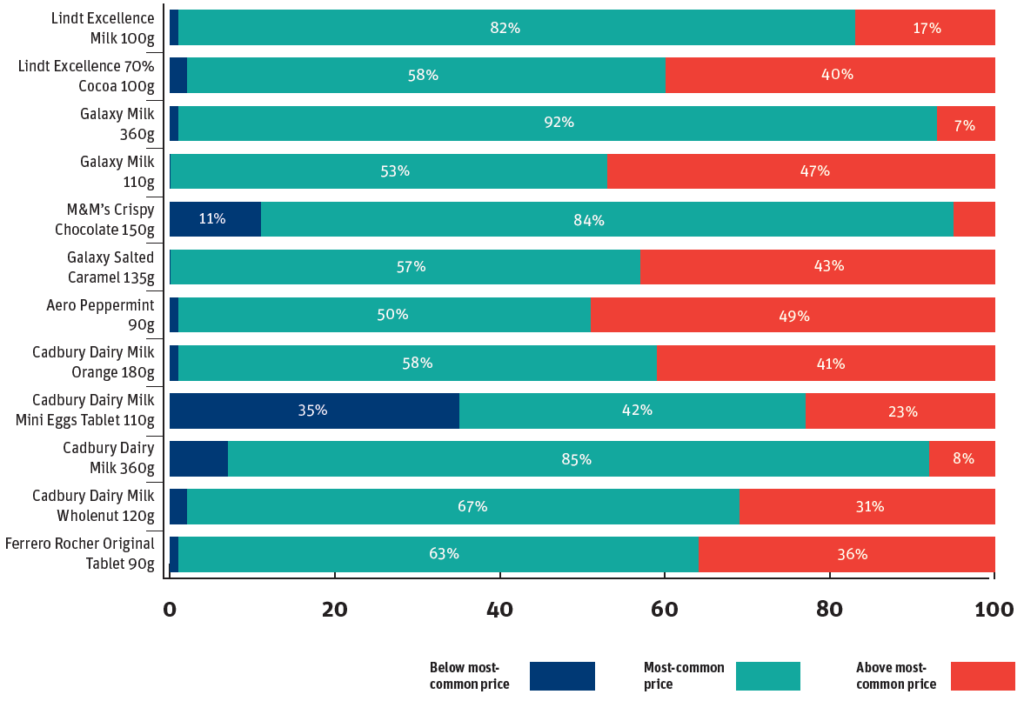 Read more Pricewatch and get expert product price comparison analysis and retailer insight on all the key products in your store.

Data supplied by the Retail Data Partnership, a specialist data and EPoS supplier committed to serving the independent retail sector.