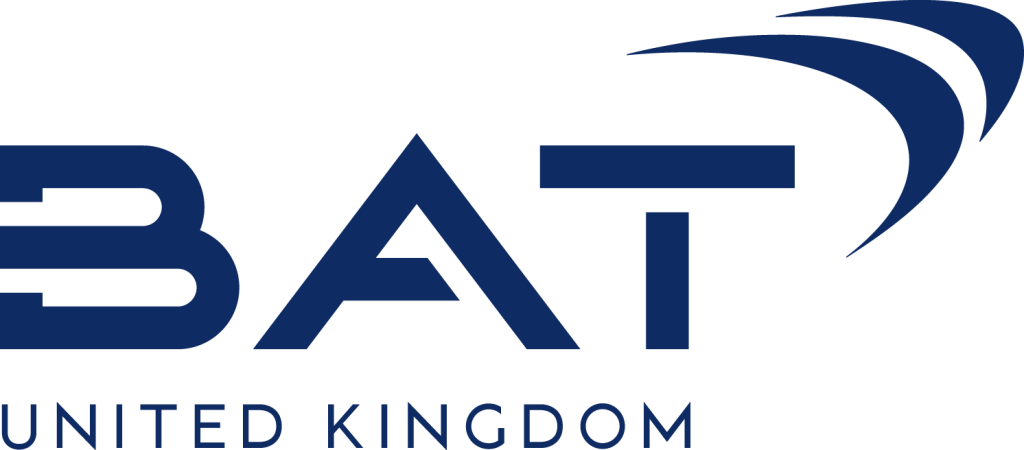 Last week, BAT UK announced its latest innovation of a new gantry after identifying a shift in category focus from traditional nicotine products to vapes and alternative nicotine products. The manufacturer joined seven retailers in Glasgow to see the gantry in action and gain feedback.
Six of these retailers then joined BAT UK and betterretailing.com in Spain to visit the factory where each gantry is made and understand the structural integrity and quality.
What should you know about BAT UK's gantry?
Building a sustainable gantry solution was key for BAT UK. The manufacturer's latest solution took environmental and societal factors into account and uses 100% recycled plastic. The gantry also uses a selection of wood and metal and is reduced in weight compared to its previous solutions.
The backlit lighting featured throughout is installed at the Zedis factory in Barcelona using LED lighting.
Retailers in attendance suggested putting the gantry on timers to make it easier for them to further reduce energy consumption. Based on this feedback, BAT UK and Zedis explained that a smart plug that runs on Wi-Fi can help monitor its overall usage.
The new gantry offers adjustable shelf height, push mechanisms and has a central locking system for the drawers to help keep a store's tobacco range secure. Retailers will also benefit from upgradable product labels and simple planogram updates.
Retailers who have signed up to My BAT Rewards can install the gantry at no extra cost. The contract is for five years and has a 50% gantry space requirement of BAT UK's products to get the maximum reward.
BAT UK launches innovative vape gantry to indies
The factory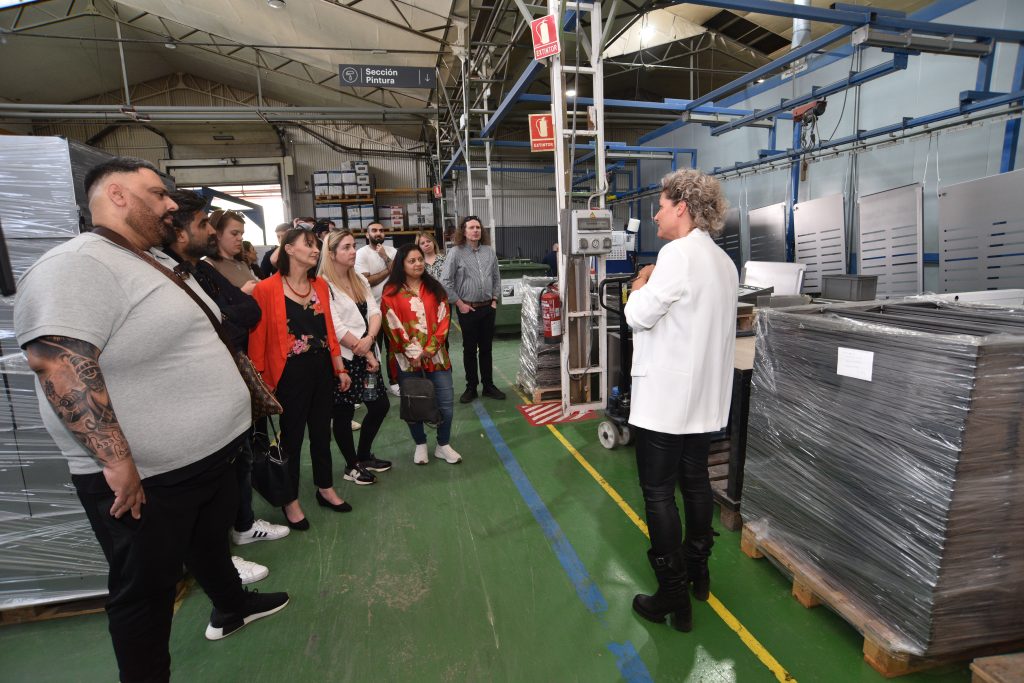 Zedis, the company behind BAT UK's latest innovation, is based in Barcelona and makes each component in-house to ensure quality comes first while putting sustainability at the heart of its operation, which the six retailers in attendance have now seen first-hand.
Materials used to build the gantry are all sourced within a 50km radius of the factory, to ensure carbon emissions are kept low. The gantry also has zero wastage, because any leftover material during the building process is either reused in the building process or sent away to be recycled.
To further enhance the gantries' quality, the factory uses different moulds with the electrics running through the design, so there are no loose wires and some elements of the gantry are finished by hand to ensure the units are long-lasting.
Finally, the gantries are inspected to make sure quality standards are upheld, with Zedis having the right interventions in place, to ensure each unit remains eco-friendly.
The gantry's LED lighting is also installed at Zedis' factory. It uses LED lower and upper package lighting and the electrical installation is certified.
Changes to the gantry can and have been made on-site. For example, in Glasgow, the retailer feedback was updating the colour of the shelving panels within the gantry, from oak to black. This was achieved by Zedis' team in less than a week.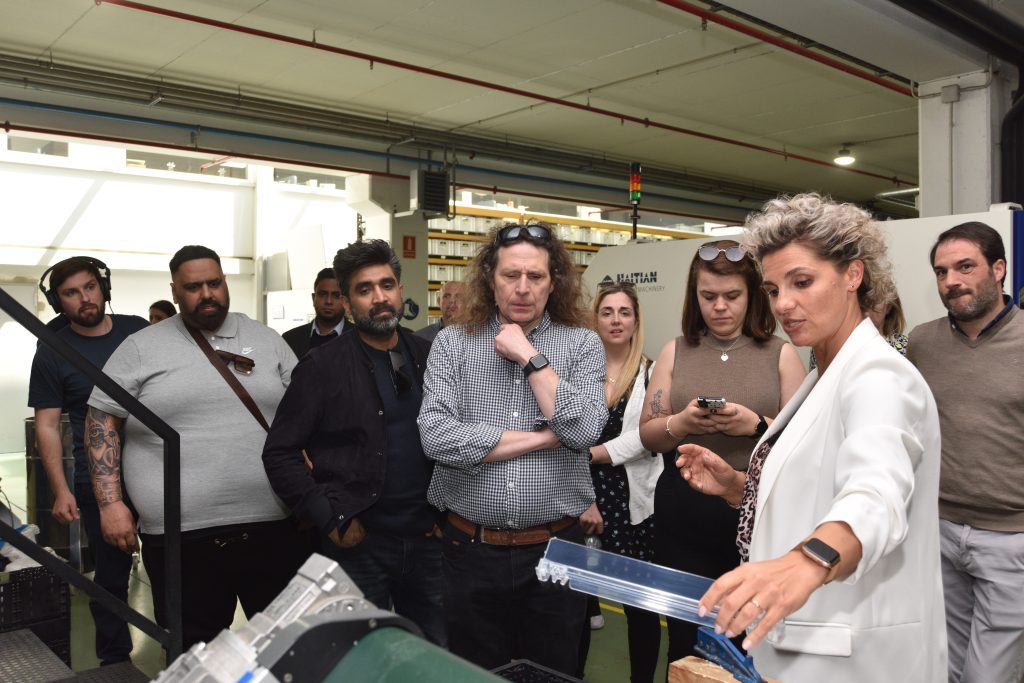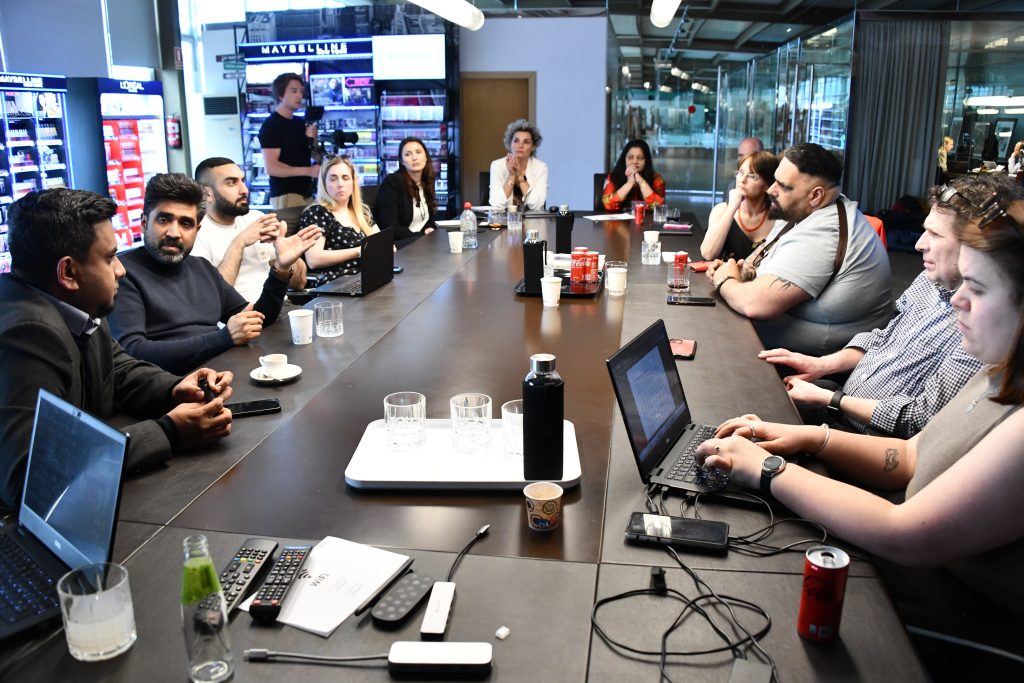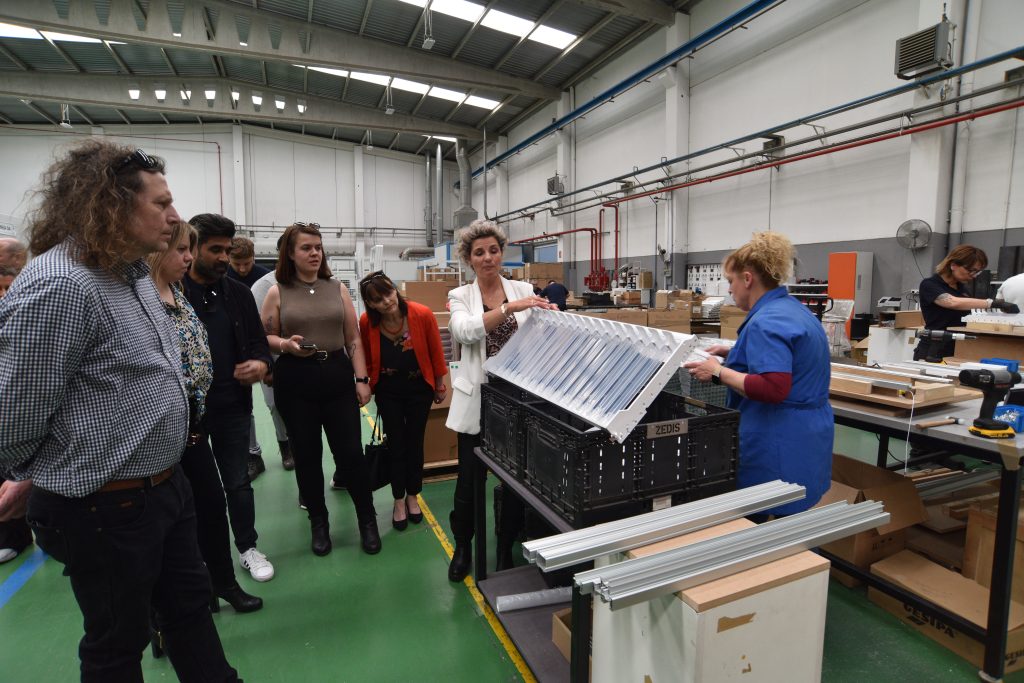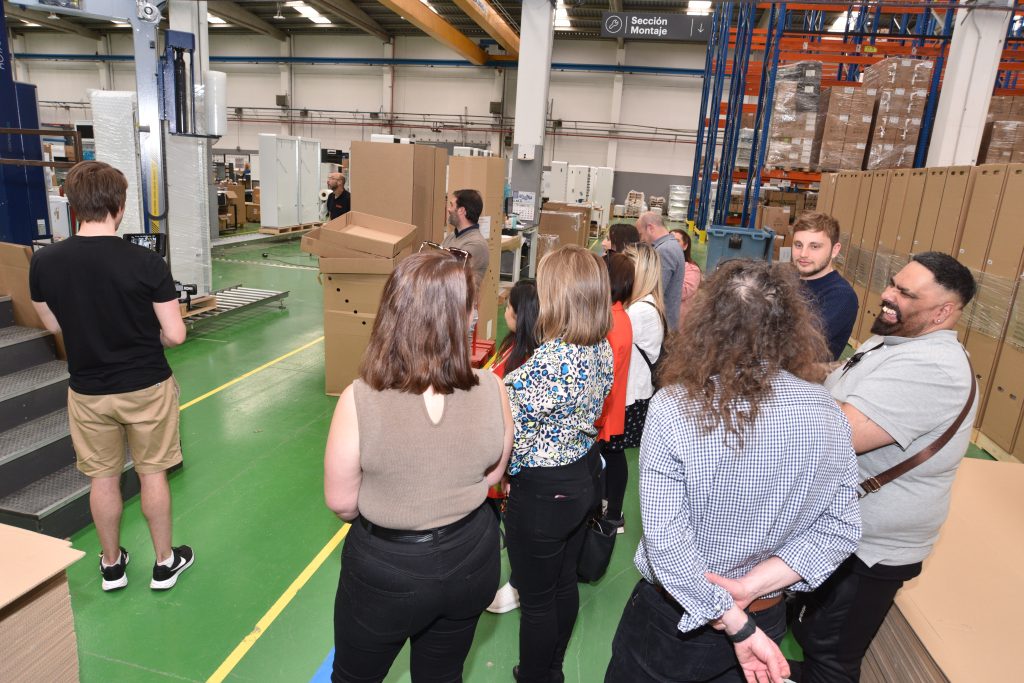 Retailer viewpoints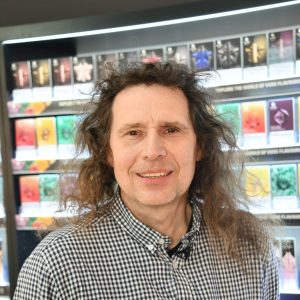 Vince Malone, Tenby Stores and Post Office, Pembrokeshire
"It's clear BAT UK are great at what they do and today has been fantastic. From a customer's point of view, the gantry is really eye-catching. It will capture their attention as soon as they walk in store, and while they might not purchase something straightaway, it brings those products to the forefront of their mind."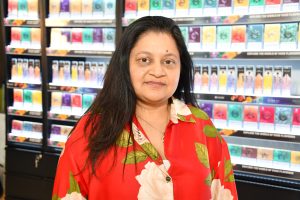 Sunita Aggarwal, Spar Hackenthorpe, Sheffield
"Going on the tour was amazing to see how they put everything together. We also liked how they source all their materials locally, too. It's nice to be part of the journey, listened and spoken to us and taken on our ideas. Within a week, BAT UK turned that around and produced a nice gantry. We would like to see doors added – or to be an option for the future. Theft is an issue and challenge for retailers. Having a door or shutter will help to deter stock being stolen."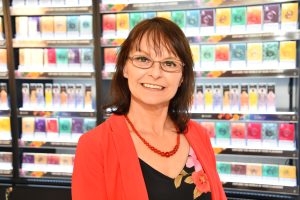 Trudy Davies, Woosnam & Davies, Llanidloes, Powys
"The factory tour was really interesting and was great to see how the gantry is made. I'm very impressed with the fact that everything is manufactured here and that everything which can be, is recycled. The sustainability of the factory is amazing. BAT UK has completely taken on board our feedback from Glasgow, even down to the width and depth. To turn it around in one week is amazing."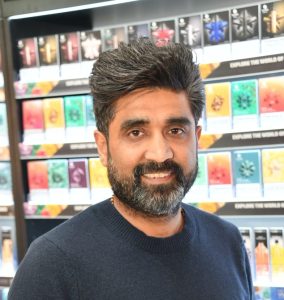 Kay Patel, Best-one Wanstead, London
"The changes made since Glasgow have improved the overall look of the gantry and looks much sleeker. I personally prefer to only use one outer for stock holding, but this gantry would increase the amount of stock I would need. It would be great for it to be made shallower to create the illusion of more space behind the till."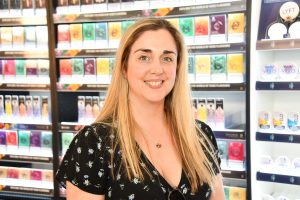 Natalie Lightfoot, Londis Solo Convenience, Glasgow
"Today's visit has been very insightful. BAT UK has listened to all of our feedback, both from Glasgow and today in Barcelona, and know it's lots of different things they need to take into consideration. These include the route to market, how it would fit into convenience stores and how we are all different as retailers."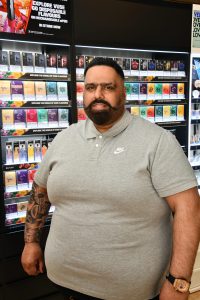 Bobby Singh, BB Nevison Superstore, Pontefract, Yorkshire
"Since last week's visit, BAT UK has made positive changes to their new solution. It looks more sleek, more dynamic and brightens the products and shows it off more than before. The push mechanism is great, especially for stocking up, and I would like to see it expanded so I can include more products as mine and BAT UK's ranges increase."
Supplier viewpoint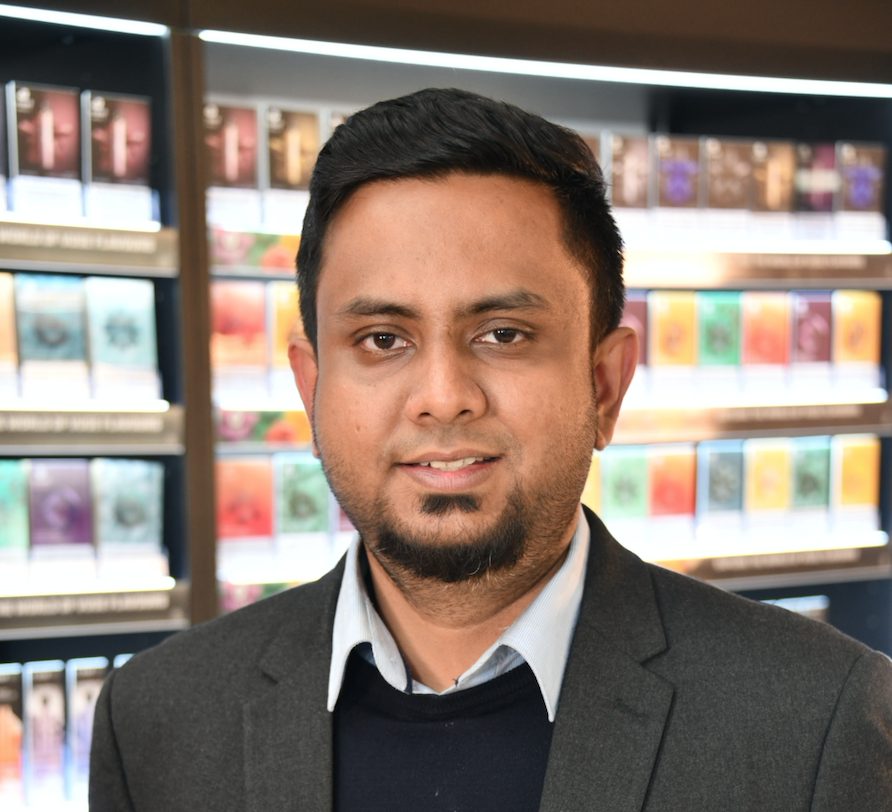 Afzalur Rahman, business development manager, BAT UK
"The alternative nicotine category is evolving very quickly and it's hard to determine where it will lead to next. We want to work with independent retailers to create an ideal solution to help them navigate the category and be successful in it too.
"Today's visit was about showcasing retailers the process of how each gantry is made, and to gain their feedback to build a strong foundation for convenience stores. What we received was insightful and helped us to understand what could be improved. BAT has taken the retailers' feedback and promised to consider this for future developments."
What's next?
Find more about the factory tour and how BAT UK bought its gantry to life in the RN 5 May and Retail Express 2 May editions.
If you'd like to know more about BAT UK's new gantry solution call 020 7689 0500 or complete the form below